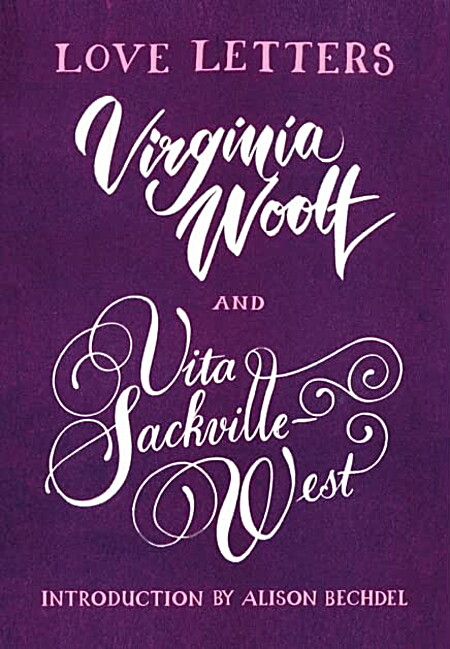 The final entry of my exploration of Vita Sackville-West's life and literature, and part 2 of circling back to Virginia Woolf, here via the two writers' personal relationship. Both writers' letters had previously been published individually; so had their diaries — you'd think an edition collecting their correspondence with each other in one volume, amplified by excerpts from their diaries and Vita Sackville-West's letters to her husband, Harold Nicolson, would provide one-of-a-kind insights both into who they were as persons and how they related to each other, wouldn't you? Well, as far as this particular edition is concerned, it turns out that you would be wrong.
The reason, chiefly, is that almost all of the letters are reproduced here in severely abridged form; almost everything that does not specifically address their relationship with each other has been excised. Thus, many of the excerpts contained in this book remain without context — which however is crucial to the proper understanding of any letter; not least, here, in light of the fact that, as editor Alison Bechdel notes in her preface, both of them led extremely busy social lives –, and as a result, the letters also convey only a superficial sketch at best of both women's personalities. A bare two of the letters contained here are also reproduced in the anthology of Vita Sackville-West's Selected Writings that was also part of my foray into her life and literary legacy; yet, there they are included in unabridged form — and those two letters alone have given me a better feeling for VSW's personality and thought processes than the vast majority of this particular book.
That said, if you take this book as a companion read (ideally, one of several companion reads) to their fiction writing and poetry, you may still glean interesting tidbits (such as on the genesis of Seducers in Ecuador and Orlando); and in the editors' defense it also has to be added that when it came to travel writing, Vita Sackville-West, for one, tended to only spread her literary wings when either writing letters relating her travel experience (such as those she wrote from her travels to and within Persia) or when writing for purposes of (later) publication: Her entire diary of her one-week sojourn in Burgundy with Woolf is included, too, in the Selected Writings anthology, and as far as that diary is concerned at least, the editors of this particular volume (Love Letters) really have picked the most illuminating passages — well, small wonder, I suppose; the two ladies were in each other's company practically nonstop for a whole week: they could directly say to each other whatever they had to say; no need to write it all down in addition.
Still, it's probably par for the course that a volume purposefully setting out to portray these two remarkable women's relationship does not even go so far as to include Vita Sackville-West's final public tribute to Virginia Woolf, as it appeared in The Observer in April 1941:
In Memoriam: Virginia Woolf
Many words crowd; and all and each unmeaning.
The simplest words in sorrow are the best.
So let us say, she loved the water-meadows,
The Downs; her friends; her books; her memories;
The room which was her own.
London by twilight; shops and Mrs. Brown;
Donne's church; the Strand; the buses, and the large
Smell of humanity that passed her by.
I remember she told me once that she, a child,
Trapped evening moths with honey round a tree-trunk,
And with a lantern watched their antic flight.
So she, a poet, caught her special prey
With words of honey and a lamp of wit.
Frugal, austere, fine, proud,
Rich in her contradictions, rich in love,
So did she capture all her moth-like self:
Her fluttered spirit, delicate and soft,
Bumping against the lamp of life, too hard, too glassy,
Yet kept a sting beneath the brushing wing,
Her blame astringent and her praise supreme.
How small, how petty seemed the little men
Measured against her scornful quality.
Some say, she lived in an unreal world,
Cloud-cuckoo-land. Maybe. She now has gone
Into the prouder world of immortality.