The British Police Procedural Is Alive and Well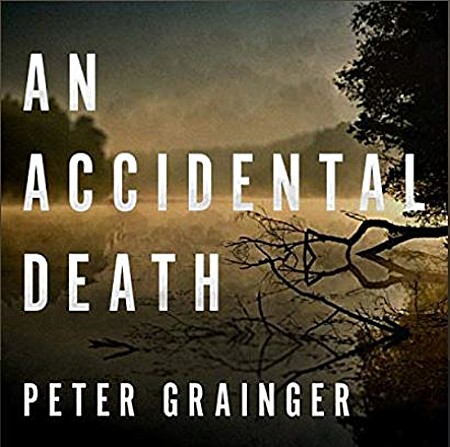 … and I have found yet another favorite new series!
Never let it be said that there are no great new voices in British crime writing, and on top of that, two of my most recent discoveries — Joy Ellis's Jackman & Evans series and Peter Grainger's D.C. Smith series — are set in an area not (yet) written to death, the bulge on England's East coast consisting of Norfolk, Suffolk, and Essex (though chiefly Norfolk).
A big shout-out to Mike Finn for recommending Peter Grainger's writing — I have few things to add to his spot-on review, so I'm going to hand over to Mr. Grainger himself instead, who was interviewed about his writing (by Deborah Crombie, no less) and then answered additional readers' questions here: http://www.jungleredwriters.com/2018/02/peter-grainger-two-terrific-british.html
(Also, let me just comment that whoever turned Mr. Grainger down at several traditional publishers and pushed him into self-publishing instead needs to have their job credentials reviewed.  Grainger can write rings about plenty of traditionally-published writers and then some.)
The setting of the D.C. Smith series is King's Lynn, which I visited the year before last, so I can personally attest to how well Mr. Grainger "nails" the town and that particular corner of the Norfolk coast:
Reading Status Update: 4 of 412 Minutes: HERE
Original post:
ThemisAthena.booklikes.com/post/1852545/the-british-police-procedural-is-alive-and-well
~~~~~~~~~~~~~~~
Clapton and "Blackie" — Old Love … for those who enjoy Peter Grainger's D.C. Smith novels.
For everybody else: this song, but just as soulfully performed by Smith himself, provides the final note of An Accidental Death.  And Grainger clearly had this sort of performance in mind when writing that passage … just listen to that guitar solo!
Original post:
ThemisAthena.booklikes.com/post/1852555/post