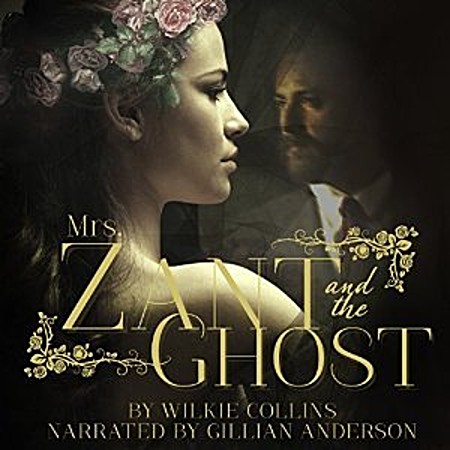 I remembered that several folks on Booklikes had listened to this novella / extended short story during last year's bingo, so when I saw it was available for free on Audible I snatched it up — and when "Ghost" was the first square to be called, I made a snap decision to use this read for the square as I had just enough time to fit in the audio yesterday.
This is the story of a widowed father's acquaintance with a young woman (the eponymous Mrs. Zant) who, in turn, has recently lost her husband, and whose strange behaviour is giving rise to the suggestion that she might have gone mad.  After some initial  reluctance, she eventually confides in Mr. Rayburn (the widower, from whose point of view — albeit in the third person — the story is told), and he (and through him, the reader) is given to understand that ever since the untimely death of her much-loved husband Mrs. Zant has experienced instances of a mysterious invisible presence which, though it initially disturbed her and made her suspect herself of madness, too, she eventually learns to trust and come to consider benign — much to the distress of her brother in law, who (at Rayburn's suggestion) takes her to his residence on the seaside in the professed hope of thus relieving her nervous state and nursing her back to stability and mental health.
To a 19th century reader, this story would probably have had much more novelty value, surprising turns and perhaps even spooky aspects than to this jaded late 20th / early 21st century reader (or listener) — certainly, it's no competition to the likes of Henry James's Turn of the Screw — and Collins's narration does tend to meander a bit.  Still, it's a sweet enough little story, and for someone who is not a big horror reader, just the perfect kind of thing to cover this particular bingo square.