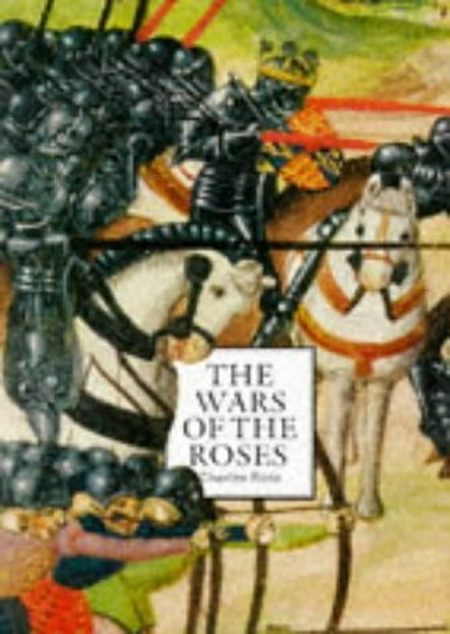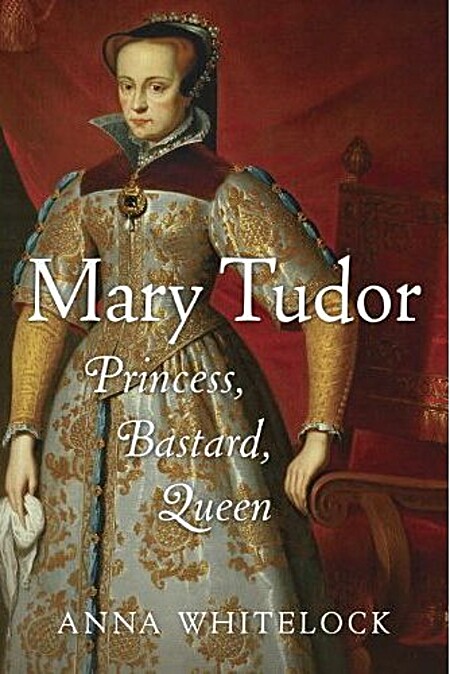 Largely inspired by Samantha Wilcoxson's recommendations following up on my read of her books Plantagenet Princess, Tudor Queen and Faithful Traitor – as well as looking forward to book 3 of her Tudor Women trilogy – I've been on a minor shopping spree lately. Not all of these are Samantha's recommendations, but that's the way book browsing goes … one thing leads to another!
Toni Mount: The Colour of Poison – actually ordered already before my exchange with Samantha on which books she recommends in connection with her own novels, though another recommendation of hers, too; what a pity I probably won't be receiving it before the end of its "book of the month" status in More Historical Than Fiction.
Charles Ross: The Wars of the Roses – though I've already got Trevor Royle's book on the same subject, but it can't hurt to get another one just for comparison's sake;
Desmond Seward: The Last White Rose – since, after all, the Yorks didn't just die out all at once together with Richard III at Bosworth in 1485;
Sarah Gristwood: Blood Sisters, The Women Behind the Wars of the Roses – since women played an important part during that period and it's time we finally took note of them … and not just Margaret of Anjou, either (which is why Samantha's books on Elizabeth of York and Margaret Pole are such a welcome read);
Linda Porter: Mary Tudor, The First Queen – since there's more to Mary I than is hidden behind her epithet "Bloody Mary";
Anna Whitelock: Mary Tudor, Princess, Bastard, Queen – ditto (and two books are always better than one, see above)
 … and while I was at it, I also did a bit of wish list cleanup, ordering:
Sharon Maas: The Sugar Planter's Daughter (book 2 of her Winnie Cox trilogy; fresh from the publisher's press);
Edward Rutherfurd: The Princes of Ireland and The Rebels of Ireland;
David Suchet: Poirot and Me (since my reviews of some of the Poirot dramatizations starring Suchet are up next for copying over to my WordPress blog)
… and then I also found a dirt cheap (used, but near new) offer of the Chronicles of Narnia audiobook set read by Derek Jacobi, Kenneth Branagh, Patrick Stewart, Michael York, Alex Jennings, Lynn Redgrave and Jeremy Northam – which I of course had to have as well.
 And look, the first lovely books already made it to their new home, too:
But anyway, I obviously also needed to make space on my wish list for all the other books I found when following up on Samantha's recommendations:
Lisa Hilton: Queens Consort, England's Medieval Queens (which I hope is going to live up to Helen Castor's She-Wolves: The Women Who Ruled England Before Elizabeth I);
Dan Jones: The Hollow Crown (since I've already got his earlier book on the Plantagenets …);
Charles Ross: Richard III (by all accounts still the standard biography);
Chris Skidmore: Richard III (the most recent incarnation of Richard III biographies);
Amy Licence: Richard III, the Road to Leicester (I guess there goes my resolution not to give in to the publicity craze of the recent[ish] discovery of his bones);
Amy Licence: Elizabeth of York, Forgotten Tudor Queen (and really, I swear it was this book and the RIII bio by Charles Ross that led me to Licence's book on RIII in the first place);
Alison Weir: Elizabeth of York, the First Tudor Queen (one of Samantha's major "go-to" books for background information on Elizabeth; also, I own and rather like Weir's bio of Eleanor of Aquitaine);
Hazel Pierce: Margaret Pole, 1473-1541, Loyalty, Lineage and Leadership (on which Samantha says she relied substantially in writing Faithful Traitor) and

Susan Higginbotham: Margaret Pole (brand new and due out in August 2016).
And then … well, there's this absolutely gorgeous and super-nice tea and spice store in Frankfurt that my best friend and I discovered when I was living in Frankfurt way back in 2003.  Shelves crammed with goodies from all over the world and an amazing staff … even after I moved to Bonn, we just kept going there; and we still try to make it down there at least once or twice a year.  So last Saturday we decided another splurge was overdue, took to the road – and returned home late in the afternoon laden with delicacies.  This was my share of the bounty:
A small bag of Nanhu Da Shan Qinxin Oolong (the prize catch of last Saturday's shopping trip; and yes, they do actually let you try all of their products in their store);
* A foursome of Kusmi tea blends (Kashmir tchai, ginger lemon green, and a double serving of spicy chocolate);
One of their homemade rice & spice mixes (in this instance, a blend of Indian basmati rice with currants

, cashew nuts

, coconut flakes, lemon pepper, cinnamon, sea salt, cardamom, ginger, and pieces of dried

mango, apricot, papaya, and cranberries, going by the fanciful name Maharani Rice … one of my absolute favorites);
A bottle of Stokes Sweet Chilli Sauce (my kitchen just isn't complete without this stuff, it goes on practically everything);
A bottle of Belberry Spicy Mango Ketchup (new to me, tried it in the store and instantly loved it);
A duo of Sal de Ibiza (green pepper and lemon, and ginger and lemon grass);
A lidded Chinese dragon tea mug that will go well with the two (differently-colored) mugs in the same style that I've already got
… and a collection of their very own recipes, all of which they also serve up (though obviously not all at the same time) for tasting purposes in their store.; this particular collection being recipes created by a charming lady from Sri Lanka named Rajitha who has been part of their team since practically forever.
 Alright, so I guess I did splurge.  In my defense, though, I'll mention that I won't be able to travel at all this year, nor actually take a whole lot of vacation time or other time off work, so I'm having to make to with what's available by way of compensation … and is there any better compensation than books and food?
Original post:
http://themisathena.booklikes.com/post/1440585/summer-splurges-aka-be-good-to-yourself