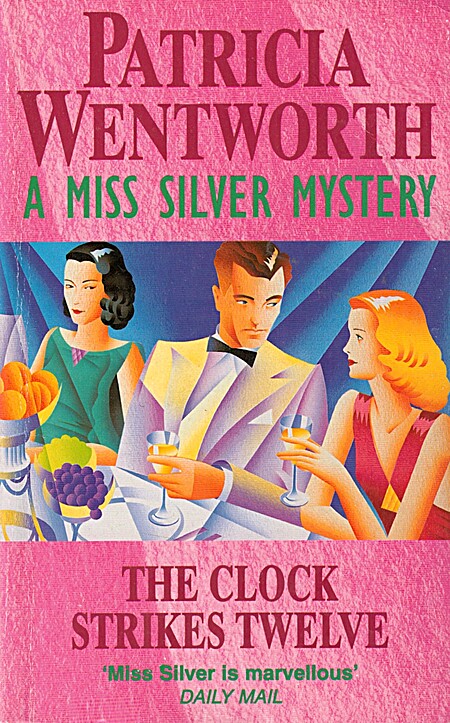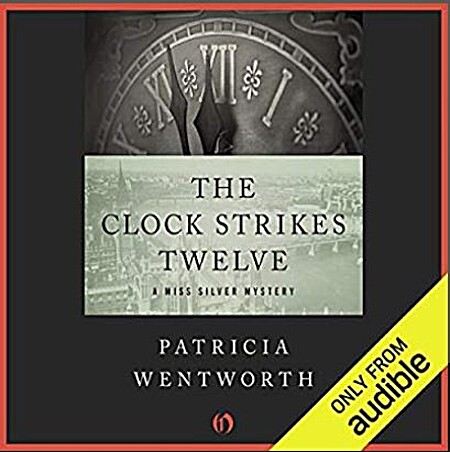 24 Festive Tasks: Door 24 – Epiphany, Book
This came with high praise from both Tigus and Moonlight, so I knew I had a lot to look forward to — and I was certainly not disappointed!  This is a New Year's Eve story and the "family patriarch publicly announces 'I know someone here has betrayed family interests and you've got until midnight to come forward and confess your sins'" classic mystery plot variant … seriously, someone should have told those Golden Age family patriarchs not to do this sort of thing because it'll invariably get them killed.  Anyway, Wentworth had comfortably settled into her formula by the time she wrote this book, and I agree with Moonlight — this is now my new favorite entry in the series, too.  Though written strictly to Wentworth's formula (cozy rural setting with bickering family [or village population], lovers to (re)bond, a reasonable but not impenetrable amount of red herrings, a perhaps not entirely unexpected villain, and an investigation by thoroughly competent police inspectors who are, nevertheless, easily "bested" by Miss Silver), the characters and their various conflicts are finely and credibly drawn and jump off the page as real people … and Miss Silver, as always, is a sheer delight.  Well done, Maudie!  And Patricia — and Diana (Bishop), whose reading of the Miss Silver books I've thoroughly come to enjoy.
I'm counting this book towards the "Epiphany" square of "24 Festive Tasks" (a book with the word "twelve" in the title).
Original post:
ThemisAthena.booklikes.com/post/1809121/24-festive-tasks-doors-3-21-and-24-books-for-melbourne-cup-day-kwanzaa-and-epiphany