Enid Blyton in Oxford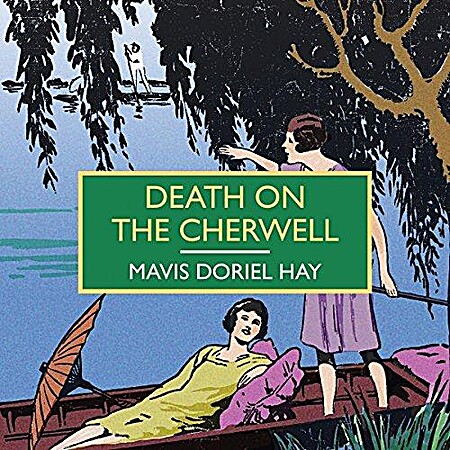 Meh.  I think if the protagonists of this mystery had been some 3 or 5 years younger, and if I'd read this in my teens or preteens, I'd have loved it — this is exactly the sort of book I used to swallow way back when (Enid Blyton's O'Sullivan Twins / St. Clare's and Famous Five series, The Three Investigators, the odd Nancy Drew); except that this book is set among Oxford college undergraduates.  And therein, to a large extent, lies the problem:  What would have been precocious in a high school student and a teenager comes across as simply silly and unreasonable in a college student, however much the author may preface her book with the warning that "[u]ndergraduates, especially those in their first year, are not, of course, quite sane or quite adult".  And I, in turn, am no longer the heroines' own age (and aspiring to their daring and their spirit of adventure), but several decades older, and able to look back on my own university years secure and jaded in the knowledge that even as a first year I'd likely have scorned the behavior of these girls — and the mere attempt to solve a crime that is quite obviously in a very capable police inspector's hands anyway — as supremely unreasonable; indeed, as risible.
It certainly also doesn't help that Dorothy L. Sayers, in my absolute favorite among her Lord Peter Wimsey / Harriet Vane mysteries — Gaudy Night, which coincidentally was published the same year as this book — set the standard, once and for all, for how you "do" a mystery in a university setting; moreover, a mystery set, like this book, in an all-female college.  And yes, Sayers's book does include undergraduates, both male (from other Oxford colleges) and female.  And male and female alike, they do exhibit their share of silly behavior.  But they're nevertheless decidedly more rounded, multi-dimensional and capable of rational behavior and foresight than Hay's undergraduates are here.
So, I am definitely not the right audience for this book.  More than that, though, unlike Hay's Santa Klaus Murder, which I rather liked, this novel simply lacks depth; its plot is as shallow as its characters, half the clues don't seem to go anywhere in particular (even in the final reveal), and clichés abound — including a number of jarringly racist clichés.  This is a pity particularly in light of the fact that Hay does tackle a serious issue which was of tremendous relevance to women in her day, and would remain to be so for decades to come — not only, but even more so, in a professional environment (namely, single / illegitimate motherhood), and which would have deserved to be put front and center and explored in depth.  Still, I'm giving a fair amount of kudos to her for the fact that she is addressing this topic at all, which, together with the odd moment of more competent writing or (dar I say it?) even amusement, accounts for the fact that I'm rating this book, overall, as average instead of sub-par.
Stephen Booth, in his introduction to the British Library Crime Classics edition of this novel (yes — for once it's not introduced by series consultant Martin Edwards) deplores that Hay only published three mysteries before turning to other things, of which this and The Santa Klaus Murder are two and Murder on the Underground is the third.  Judging by The Santa Klaus Murder and by some bits and pieces of talent shining through here, that may well be true.  I am glad, however, that she didn't try to make a career out of treading the same paths so successfully trodden by Enid Blyton, Robert Arthur and their ilk.  Or at least, I am glad that she didn't try to make a career writing mysteries that have undergraduate college students for protagonists …
I read this for the "Education, Education, Education" square / chapter of the Detection Club bingo (it's not one of the mysteries accorded a special essay-length portrayal in Martin Edwards's Story of Classic Crime in 100 books, but it is definitely more than merely name-checked in the corresponding chapter; and indeed, the image for the relevant square of the Detection Club bingo card is taken from this book's cover), as well as — as an additional book — for the "H" square of the Women Writers Bingo / Challenge.
Original post:
ThemisAthena.booklikes.com/post/1645699/enid-blyton-in-oxford