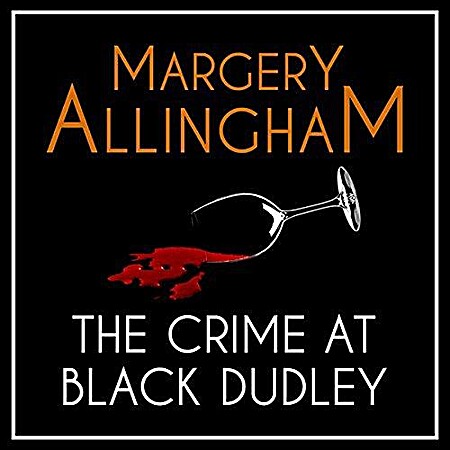 Oh, good grief, can you say repetitive, redundant and stuffed with filler?  There is a story in there somewhere in this book, but by the time of the main characters' third (re)capture at the hands of the bad guys and subsequent failed escape attempt I'd essentially forgotten — and stopped to care — what the book's actual murder mystery was supposed to be concerned with.  If the whole kidnapping thing was in service of misdirection, then Ms. Allingham managed to direct me clean out of the book … or she would have, if it hadn't been for David Thorpe, whose narration makes the most of the novel's characters and is the only reason this audiobook ever even (barely) cleared the 2 star mark on my radar.  Even aside from the obvious filler and repetitiveness, the story is flat-out ridiculous (even more so than that of Look to the Lady, and that is decidedly not one of my favorite Campion books, either) — the Golden Age mystery reading public must have been one forgiving sort of readership if Ms. Allingham was able to build a career as a mystery writer on the basis of this particular book.  If I hadn't already read other books from the series and thus didn't know that the quality of the plots actually did improve later on, this first book certainly would not have been an incentive for me to continue with the series at all.
That said, knowing that Albert Campion wasn't the star of the book I was surprised to see him being given more stage time than I had expected, and next to Mr. Thorpe's narration he was one of this book's saving graces for me; even though he is decidedly more of a cipher than in the later books, and even though the one voice I didn't care for in this audio version was Campion's, of all things.
Final note: Not even the cover of this audio recording is correct — the murder weapon is a dagger, not poison or something else being imbibed.  Oh well.  Onwards and upwards from here, I suppose!