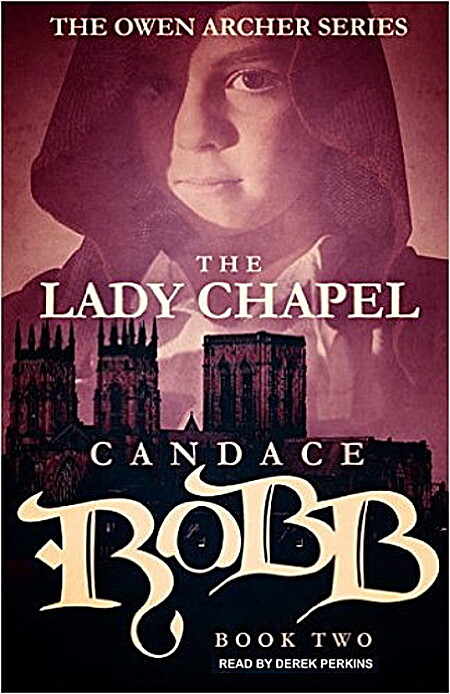 Blurb:
High summer, 1365-and York is glorious with pageantry for the Feast of Corpus Christi. But wool merchant Will Crounce, who acts in "The Last Judgement," meets his maker all too soon, his throat slit in the shadow of the great cathedral. When Crounce's severed hand is found in fellow-merchant Gilbert Ridley's tavern lodging, the Archbishop calls in Own Archer.

To unravel a second murder, and the grisly warning of another severed hand, Owen will need his sharp mind, his bow and arrows, and even his wife Lucie's apothecary skills. For soon he will be drawn into a tangle of greed, treachery, and passion that runs from Ridley and the wool trade all the way to the royal court.
Like Priscilla Royal's Eleanor, Prioress of Tyndall series, Candace Robb's Owen Archer books are perfect feel-good candy for the lover of historical mysteries. This is one of the strongest installments in the series I've come across so far (I'm not reading these in publication order).