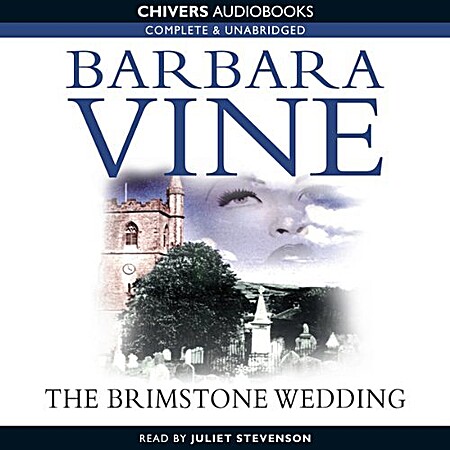 24 Festive Tasks: Door 8 – Penance Day, Book:
Read any book concerning a man / woman of the cloth, a book about a character hiding a guilty secret or searching for absolution.
Tedious, predictable, and boring beyond belief.  I'd never have thought I'd actually ever say this about a book by Barbara Vine (Ruth Rendell in her standalone thriller writer incarnation), but there we are — and not even Juliet Stevenson's lovely narration could do anything about it.  The tedium of unhappy marriage and an ultimately equally unhappy adulterous affair, experienced by two women of different generations and different social classes who tell each other their respective stories … yawn.  Been there, done that, all probably pretty realistic, especially the present-day story, but by the same token that narrative strain in particular is just utterly predictable.  OK, OK, the "marriage" bit was perhaps foreseeable given this book's title, but in view of the author and since the title also has the word "brimstone" in it, I really was expecting a bit more of the hellfire and demonic machinations that Vine normally so excels in.  But even in the older woman's story, which is marginally more interesting, the "big reveal" at the end had been telegraphed pretty much from the start, and the book ends with a twist intended to tie both stories together even more firmly which (1) also was not exactly a surprise, given the amount of foreshadowing in that particular direction, and (2) is in itself, never mind the foreshadowing, artificial to the nth degree and as unnecessary to the storyline as an extra limb.  Shame, Baroness Rendell; I'd have expected so much better from you!
However, since this book is literally brimming (bad pun intended) with people searching their souls, hiding guilty secrets — not only of the adulterous kind — and seeking absolution, I'm claiming this as my read for Penance Day so as to at least get something out of it after all.  This is incidentally also the only reason why I finished it.
Original post:
ThemisAthena.booklikes.com/post/1812956/24-festive-tasks-door-8-penance-day-book