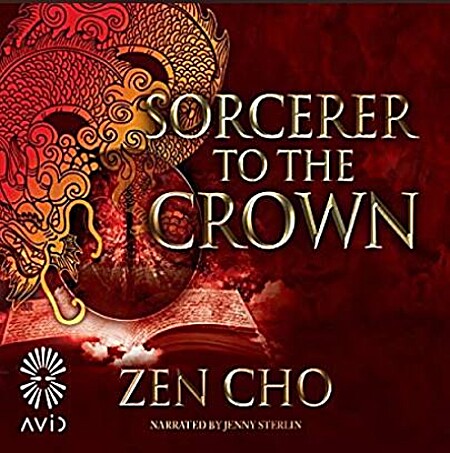 I knew early on that if it hadn't been for Halloween Bingo I'd have DNF'd this book, and I was tempted to do just that right until the very end.
When I began composing this post, I didn't think I was going to write much more than "infantile drivel" in my summary of Cho's book, but as I've since had an exchange with BT on it here, I might as well copy over what I said in that conversation (with a copy of minor add-ons to round out the picture):
The premise of this book sounded really good — and this shall teach me (again) not to buy into hype.  Essentially, it turns out that this is fanfiction for Jonathan Strange & Mr. Norrell (and probably also for Naomi Novik's Temeraire series, though I haven't read those books, so I can't say for sure), written by an author who wouldn't even know how to craft ordinary adult communication if hit over the head with it (way above and beyond "mere" TSTL behavior), and whose idea of
(1) politics (both domestic and international, including and in particular early 19th century British politics),
(2) power (including the thought processes, actions, responses, strategies and priorities of those wielding it, in politics, business / civil society associations, and elesewhere) and
(3) not least, magic (!)
is strictly kindergarten level.
Add to that plot holes and inconsistencies big enough to drive several carriages through and a complete lack of Georgian society atmosphere (note to the author: absent a coherent whole, the description of ball gowns and interiors or the mention of carriages does not replace the creation of period atmosphere), against which the use of isolated speech patters obviously copied from Austen (such as "do not you" / "is not he" interrogative constructions) comes across as nothing short of gimmicky.
The only reason why I am rating this 1 1/2 stars (instead of 1/2 or even 0) is that Cho makes the attempt to address both race and gender issues in the context of her book.  Unfortunately, however, that alone is by far not enough to salvage the decidedly less-than-workmanlike execution of the whole.
I'm not the biggest fan of Jonathan Strange & Mr. Norrell — the beginning, the end, and the world building are superb, but for me it seriously dragged in the middle — but I'll be the first to recognize that it really does accomplish something new and original.  If there has to be fanfic for it, at least let it be something that at least halfway stands up to the original.
That said, I've given the audio version an extra half star and promoted Jenny Sterlin straight to my "you can read me the phone book" list of narrators, as she essentially did just that and still managed to make at least bits of it actually sound more interesting and "alive" than taken straight off the page.