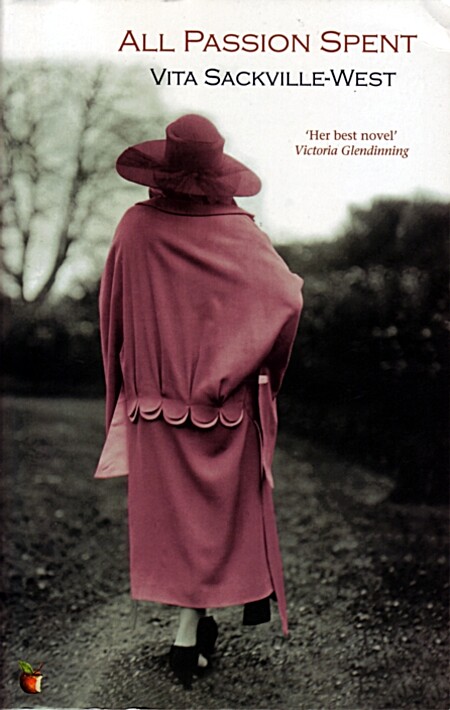 The lovely, understated and gently ironic story of a woman who has had to lead a life opposite to the one that she wanted to live — that of an artist — for over 60 years, and who is at last liberated from the forces of social and family convention by the death of her husband, when she herself is already almost 90 years old. Much to the surprise of her children, who have come to take her for granted as a negligible quantity and who are only too eager to take control of her life the same way that her deceased husband (a powerful politician) has done, she decides to spend her final years away from her family, in a modest little house in Hampstead, surrounded only by the few people she has come to trust, and who are willing to accept and appreciate her for her own personality — and shortly before her death, she has the satisfaction of passing on the liberating insight of her final years to her grand-daughter, and save her from making the same mistake that she herself did all those decades ago.
I had wanted to read something by Vita Sackville-West for a long time, so her being placed on our (M)DWS Authors in Residence list was a very welcome incentive to finally make good on this resolution. And I couldn't have picked a better book to start with! I instantly took to her style of writing — understated and with a soft irony that on the one hand allows her the distance of an observer, but on the other hand also conveys her genuine sympathy for (and empathy with) her protagonist, and that protagonist's newfound friends; and with a message that certainly not everyone of her contemporaries would have agreed with, or even understood: that no matter at which point in her life, a woman always has much of a prerogative as a man to seize control of her own life, regardless of society's and her own family's expectations. — Sackville-West was born into an aristocratic family herself; she knew exactly, none better, the kind of pressure that women of her background had to endure (to marry well, ideally both money and a title). Her own escape mechanism, other than literature, was the marriage to a diplomat of unconventional enough an attitude to not only allow for the couple's attachment to the Bloomsbury group (while still also keeping a foothold in "good society") but, even more so, to create one of the most remarkable marriages of the 20th century, of a couple profoundly and genuinely attached to each other while still allowing for equally passionate attachments to others (Vita's relationship with Virginia Woolf was the best-known, but by far not the only such relationships).
So, all in all, a very promising first assay of Vita Sackville-Wests's writing!