Rules:
Answer all prompts.
Answer honestly.
Tag 1-13 people.
Link back to this post. ( For me it was SnoopyDoo!)
Remember to credit the creator. (Anthony @ Keep Reading Forward)<
Have fun!
Witch
A Magical Character or Book
Terry Pratchett's witches, particularly Granny Weatherwax. And DEATH (preferably in his Hogfather incarnation). No contest.
Werewolf
The Perfect Book to Read at Night
Any- and everything by Agatha Christie.
Vampire – A Book that Sucked the Life Out of You – and Frankenstein – A Book that Truly Shocked You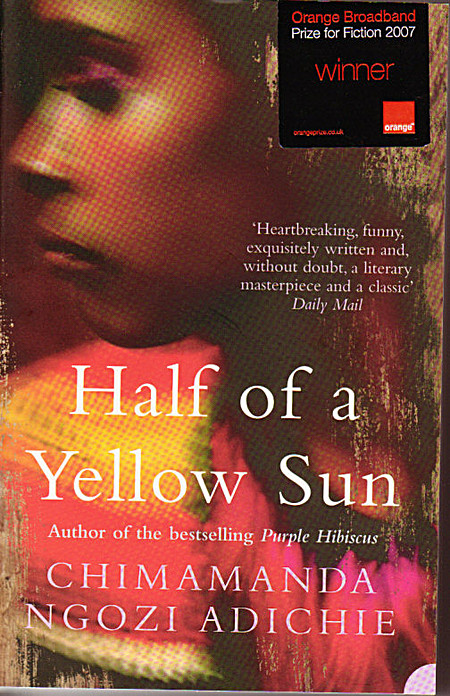 Joint honors in both categories to two novels chronicling civil war and genocide in two African countries, Chimamanda Ngozi Adichie's Half of a Yellow Sun (Nigeria / Biafra) and Aminatta Forna's The Memory of Love (Sierra Leone). Both of them are, in their own way, the literary equivalent of a gut punch that leaves you gasping for air in huge, big gulps. And both are, for that and many other reasons (characters, writing, the whole package) unforgettable in all the right ways.
The Devil
A Dark, Evil Character
Umm … the original blood sucker? (I don't much go in for the sparkly variety.) And, of course, Tom Riddle aka Voldemort … and the dementors. Those creatures are vile.
Zombie
A Book that Made You "Hungry" for More
Dorothy L. Sayers's Peter Wimsey & Harriet Vane tetralogy, particularly Gaudy Night. While I can totally see that (and why) for Sayers there really was no easy follow-up to Busman's Honeymoon, I'd still have loved to see how she herself would have framed Peter and Harriet's married life and continuing investigations … instead of having to rely on another author's attempts to pick the bones of Sayers's sketchy drafts.
Gargoyle
A Character that You Would Protect at All Cost
Hmm. This one was difficult, because one of the things that I like about my favorite characters — and pretty much any and all of them, and across all genres — is that they are perfectly capable of taking care of themselves, even in the face of adversity. But I guess if you're up against evil incarnate and you're looking at the one group / fellowship of people who actually stand at least a minute chance of facing up to it, a little extra protection can't go awray.
Along the same lines, Harry Potter, Dumbledore's Army, and most of the teachers at Hogwarts.
Ghost
A Book that Still Haunts You
I could easily have used Chimamanda Ngozi Adichie's Half of a Yellow Sun and Aminatta Forna's The Memory of Love for this category all over again — as well as Margaret Atwood's The Handmaid's Tale (see below) and, to a minimally lesser extent its sequel, The Testaments. I didn't want to do that, so I decided to go with Clea Koff's The Bone Woman — not just for its content as such, though, but because I have seen cases related to the very ones that she describes up, close and personal … and short of actually being the victim of human rights violations yourself, there are few things as devastating and haunting as working with victims, or otherwise being involved in the aftermath.
Demon
A Book that Really Scared You
I reread Margaret Atwood's The Handmaid's Tale last year before moving on to The Testaments, and it scared the living daylights out of me; possibly even more than when I read it for the first time many years ago — not least because events in the past couple of years have shown just how realistic Atwood's dystopia is, and how little it takes for society to slide down that particular slippery slope.
Skeleton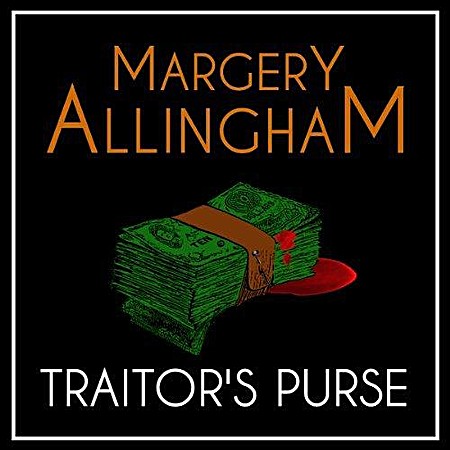 A Character You Have a Bone to Pick With
You mean other than each and every TSTL character ever created?
OK, let's go with the two protagonists of what I've come to dub my fall 2017 headless chicken parade — Giordano Bruno in S.J. Parris's Heresy (essentially for not bearing any demonstrable likeness to the historical Giordano Bruno, who would probably have sneared at his fictional alter ego in this particular book / series), and Albert Campion in Margery Allingham's Traitor's Purse, for losing not only his memory but also the better part of his essential character makeup as a result of being coshed over the head.
Mummy
A Book You Would Preserve Throughout Time
Well, the likes of Hamlet, Pride & Prejudice and Sherlock Holmes have already made their point as far as "timeless" is concerned, so it feels kind of pointless to pick a classic here.
That being said, I hope one day the time will come for people to scratch their heads and wonder what all the fuss was about, but right now — there hasn't been a book in a long time that challenged stereotypes (gender, race, class, writing styles, younameit) in the way that Bernardine Evaristo's Girl, Woman, Other has. It's the reality check we all urgently needed, and a book that can't ever possibly have too many readers … now and for the foreseeable future.
Creepy Doll
A Cover too Scary to Look At
That of Stephen King's Pet Sematary — because I really do NOT want to think about the possibility of my pets ever turning into zombies, revenants or the like, or otherwise taking on similarly murderous qualities. And that is precisely what this cover makes me do.
The Monster Mash
It's Fun to Be with Friends on Halloween!
Tag Your Friends!
Anyone and everyone who wants to do this, I hope if you are reading this and have not done it you will. It's fun, and outside of Halloween Bingo, nothing says bookish Halloween like tying a few of your reads to a roundup of Halloween creatures! 🙂