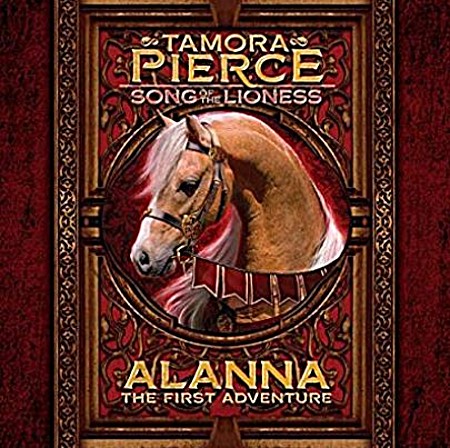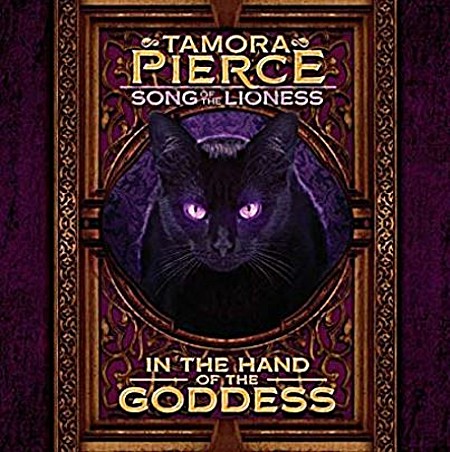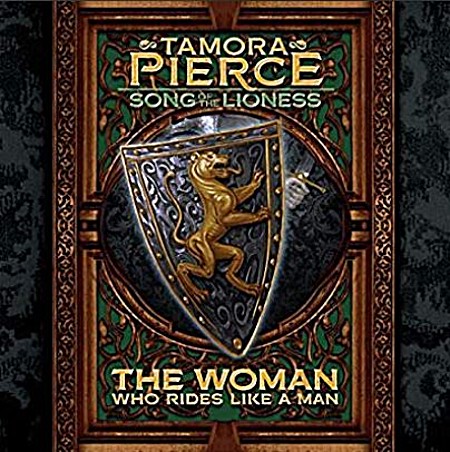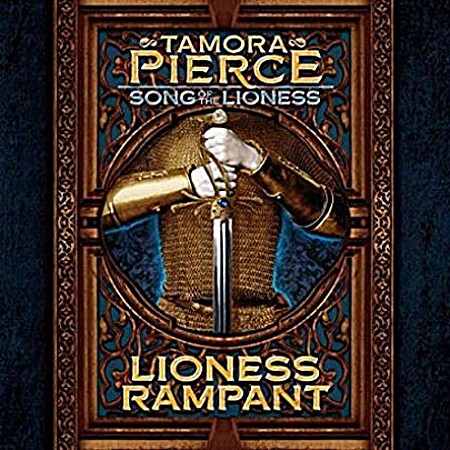 After the disappointment that virtually every bit of YA fantasy I read last year had turned out to be, a somewhat unexpected highlight of my January reading was Tamora Pierce's Song of the Lioness Quartet.  But I was won over by Alanna (the main character)'s personality and by the fact that Pierce's approach to creating a fantasy world where it is possible for a woman to beat the odds and assert herself without actually glorying in violence (looking at you, Jennifer Estep); in fact, Alanna learns to use her magical powers as a healer more than as a fighter, and to employ them in order to offset some of the damage and pain she causes as a knight.
Obviously, the idea of a girl masquerading as a boy in order to be trained as a knight, and surviving years of training without ever being discovered by the vast majority of the people at court (except for a select few trusted friends), takes a bit of suspension of disbelief; particularly in the second book, where Alanna and her friends are in puberty and, if nothing else, her voice should be breaking if she were a boy (so the lack of change there, if nothing else, should unmask her — bound chest or not).  This, and the equally unlikely notion of a pseudo-Arab tribe of desert nomads firmly rooted in pseudo-Muslim principles of society being swiftly brought around to accepting women as self-determined agents of their own fate solely by their encounter with Alanna in book 3 of the series, were a bit much to take without reducing my rating somewhat.
But overall I still enjoyed the series quite a bit more than I had expected.  (Indeed, I hadn't even really expected to progress beyond book 1 to begin with.)  I also truly enjoyed Pierce's no-nonsense approach to not in out-Tolkien-ing Tolkien — proper names are almost without exception from our world (John, Gary, Alan(na), Tom, etc.), and there are no attempts at giving dodgy half-baked names to animals and inanimate things, either, which is something that hugely annoys me in many a fantasy series I've come across lately (particularly, again, YA).