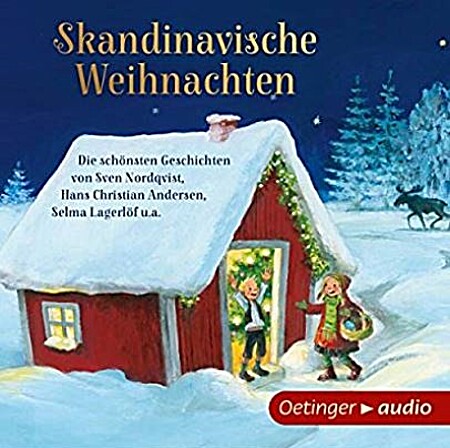 24 Festive Tasks: Door 17 – St. Lucia's Day, Book:
Read a book that is set in Scandinavia / Northern Europe, or by a Northern European / Nordic author, or a book newly released in November or December of this year.
A charming anthology of Christmas short stories and poems from Sweden, Denmark, Norway, Iceland, and Finland; chiefly geared towards children, but more than enjoyable by readers and listeners of all ages and generations.  I knew some of the entries (no Scandinavian Christmas anthology without Andersen's Little Match Girl, I suppose), but many of the stories were new to me, and they made for delightful listening on this 4th weekend of Advent. — Set in Scandinavia, and thus I'm using it as my book for the St. Lucia's Day square.
Original post:
ThemisAthena.booklikes.com/post/1821787/24-festive-tasks-my-final-books-doors-16-17-and-19-human-rights-day-st-lucia-s-day-and-festivus