Jacobean Revenge Tragedy Has Got Nothing on This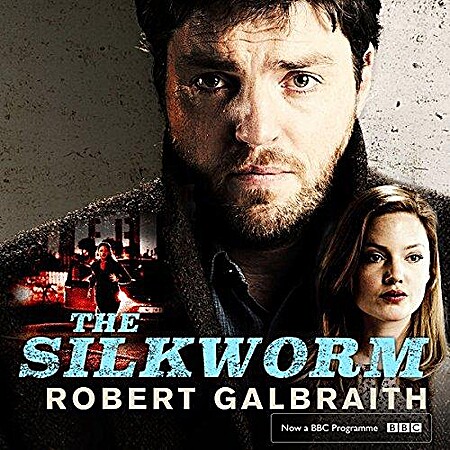 Jesus H. Christ, where did that come from???   Oh man, talk about "leagues from Harry Potter" … more like, in a different galaxy.  And I mean content-, not quality-wise.
It's no coincidence that every single chapter of this book is prefaced by a quote from a different 16th / 17th century revenge tragedy: This is not a book for the faint of heart, dealing as it does with (1) a seriously twisted, depraved book [whose content is laid out in some detail] and (2) that book's author, who weeks after having disappeared is found murdered, with his now rotting corpse having been made the sick centerpiece of a [graphically described] scene that exactly replicates the end of his final book.
I have to confess it was at this point that I almost stopped listening, and it was only the author's s skill as a writer that pulled me back into the story and made me care about what happened next at all.
In terms of the technique(s) of crime writing and character development, this is even better than the first Cormoran Strike novel, The Cuckoo's Calling; and I admit one other factor that kept me glued to the book until the end was the very skillfully unraveled backstory of Strike and his ex-fiancée Charlotte, or rather, their final breakup.  If there had been one thing that had left me mildly unsatisfied at the end of the first book, it was not having learned what precisely was behind Charlotte's explosive exit from Strike's office, with which the first book opens, and the specific reason for which — and the reason for their final dispute and breakup — was at best hinted at in book 1.  Well, curiosity satisfied now, and boy is it ever. — Now if Robin would finally get rid of Michael … (That being said, I'm not sure I want Strike to be her next boyfriend, even though that seems to be where we are headed.  They work increasingly well together as a team, but Strike is carrying a heck of a lot of baggage, and I'm not sure at all that their professional relationship would benefit from a change of dynamics that would bring all of that baggage AND emotions into the mix as well.)
So, 4 stars with a golden ribbon on top for the writing and character development (not only of Strike and Robin, but also of this story's supporting cast of murder suspects and their respective entourage), and extra kudo points for the sheer chutzpah of ditching every last expectation that readers coming to this book straight from Harry Potter might be bringing, and for taking a full-blown, unflinching dive in the opposite direction instead.  That self-same latter dive is, however, also the reason why I'm subtracting a half star from my overall rating.  It's going to take some time and a considerable amount of mind bleach to rid my brain of the images of that murder scene … and the imagery of the [fictional] book inspiring it.
Original post:
ThemisAthena.booklikes.com/post/1655036/jacobean-revenge-tragedy-has-got-nothing-on-this