J.K. Rowling Does "Mystery"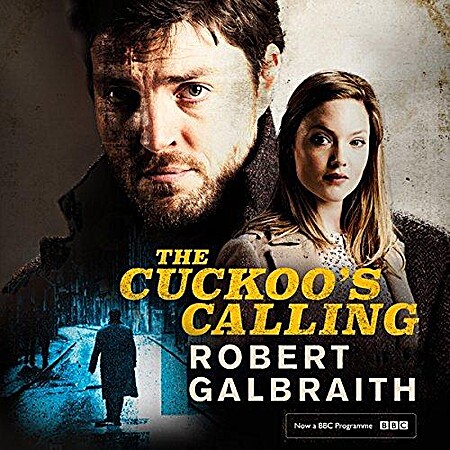 … and really, is there anything she can't write?
This may not be the most ingenious of plots (supermodel with "issues" falls to her death from the balcony of her high rise apartment; after the police have declared her death a probable suicide and closed the case, her brother shows up at the office of a down-and-out P.I. with a somewhat checkered past and pleads with him to reinvestigate; P.I. has a new temp secretary who gradually and reluctantly becomes his sidekick), but as always, it's all in the execution, and here, Rowling delivers on all fronts; from tone of voice to attitudes to every other aspect that's indispensable to creating well-rounded characters … and what a cast of characters she's come up with, too.  She has an impeccable ear for dialogue, for the snazzy, street-wise language that few mysteries can do without, especially those published today — all the more those set, like this one, in the demi-monde of fashion, film, rock (music, meth / cocaine, and whisky-on-the), modeling, moguls, and money both old and new — and for endowing her characters with entirely credible human emotions.  All of her characters, that is, regardless how important they are to the story.  Even today, there are few mystery writers who manage that sort of feat.
And honestly, can you possibly think of a greater name for a protagonist, a run-down P.I. at that, than Cormoran Strike?
Count me in for book 2 of the series soon — I wonder what took me so long to get to it in the first place.
Oh, and never mind that she published this under a male pen name (nice try, Joanne) … the cat was out of the bag within weeks, if not days IIRC, and I am SO counting this book towards the "R" square of the Women Writers Bingo / Challenge.
Original post:
ThemisAthena.booklikes.com/post/1645708/j-k-rowling-does-mystery