Reblogged from: Murder by Death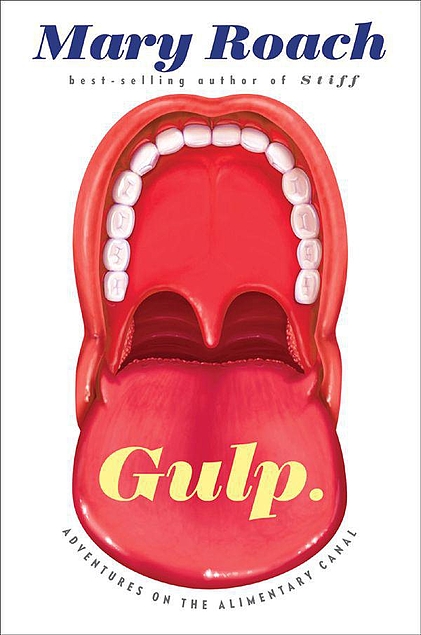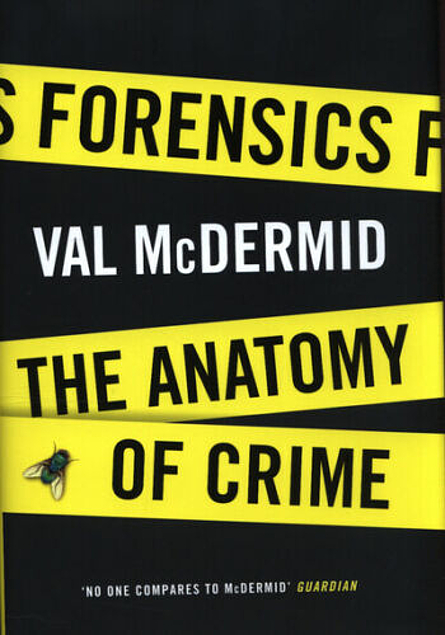 Voting for the first two books came to an end today and we have two books tied at 7 votes each, so they're our first two reads.
Starting September 1st and running through October 31st: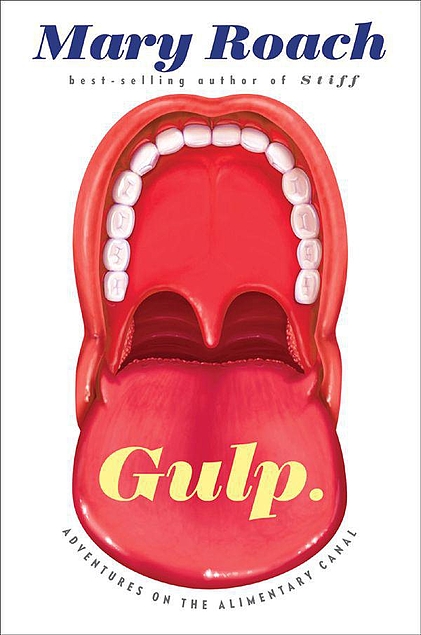 The irresistible, ever-curious, and always best-selling Mary Roach returns with a new adventure to the invisible realm we carry around inside. 
The alimentary canal is classic Mary Roach terrain: the questions explored in Gulp are as taboo, in their way, as the cadavers in Stiff and every bit as surreal as the universe of zero gravity explored in Packing for Mars.
Why is crunchy food so appealing? Why is it so hard to find words for flavors and smells? Why doesn't the stomach digest itself? How much can you eat before your stomach bursts? Can constipation kill you? Did it kill Elvis?
In Gulp we meet scientists who tackle the questions no one else thinks of—or has the courage to ask. We go on location to a pet-food taste-test lab, a fecal transplant, and into a live stomach to observe the fate of a meal. With Roach at our side, we travel the world, meeting murderers and mad scientists, Eskimos and exorcists (who have occasionally administered holy water rectally), rabbis and terrorists—who, it turns out, for practical reasons do not conceal bombs in their digestive tracts. Like all of Roach's books, Gulp is as much about human beings as it is about human bodies.
And Starting November 1st running through December 31st: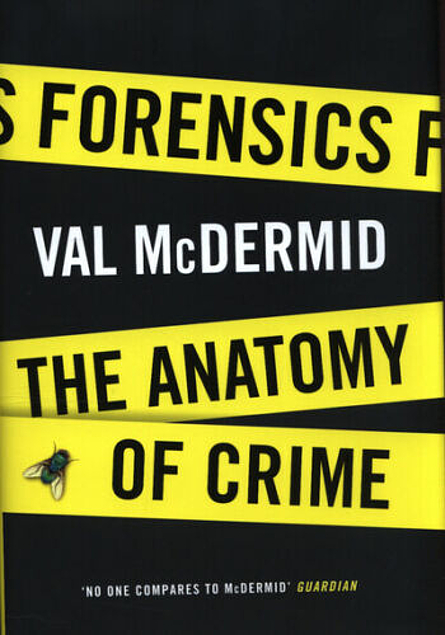 The dead talk. To the right listener, they tell us all about themselves: where they came from, how they lived, how they died – and who killed them. Forensic scientists can use a corpse, the scene of a crime or a single hair to unlock the secrets of the past and allow justice to be done.
Bestselling crime author Val McDermid will draw on interviews with top-level professionals to delve, in her own inimitable style, into the questions and mysteries that surround this fascinating science. How is evidence collected from a brutal crime scene? What happens at an autopsy? What techniques, from blood spatter and DNA analysis to entomology, do such experts use? How far can we trust forensic evidence?
Looking at famous murder cases, as well as investigations into the living – sexual assaults, missing persons, mistaken identity – she will lay bare the secrets of forensics from the courts of seventeenth-century Europe through Jack the Ripper to the cutting-edge science of the modern day.
Reminders will definitely go out closer to our starting dates, and threads will be setup beforehand.  (There is one thread for each in the club now for general comments).
If either (or both!) of these books sound good to anyone not already in The Flat Book Club, our door is always open and everyone interested is welcome.
Original post:
ThemisAthena.booklikes.com/post/1589141/the-flat-book-society-our-first-and-second-reads
The Flat Book Society
Project Page
Reviews and Blog Posts
Merken