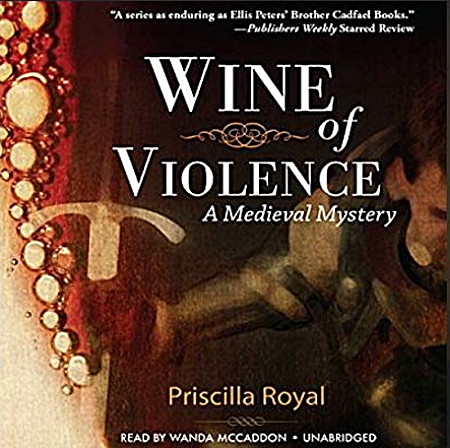 The first book of Priscilla Royal's longstanding medieval mystery series focusing on Eleanor, Prioress of (fictional) Tyndall Priory in Norfolk.
This is a series I've long wanted to start and that I had penciled in as a "definite" for this year's bingo.  In fact, by the time I began reading this book, I had already started Zen Cho's dismal Sorcerer to the Crown, and coming after two so-so short story collections and looking at a book (in Sorcerer to the Crown) that I'd definitely have DNF'd if it hadn't been for Halloween Bingo, I decided a change of pace was more than called for.
As I was / am new to the series, of course I didn't know for sure this was going to be the book that would deliver the goods, but I'd seen and heard enough about it to be reasonably confident, and Ms. Royal essentially won me over with her preface, where she sets out her approach — as well as the series's real life background — and which shows just how much research she'd put into it.  And after the first couple of chapters I knew for sure I'd hit on a winner: The period atmosphere is finely crafted, the characters are fully rounded and believable (even if Eleanor — period allowances notwithstanding — sometimes comes across as a bit too worldly-wise for her age), and the mystery plotting is solid, never mind that it did peter out a bit towards the obvious towards the end.  But for a "first in the series", this was a very satisfying read and exactly what the doctor ordered at the time.