16 Tasks of the Festive Season: Square 9 Reads — Winter Solstice Book Joker Bonus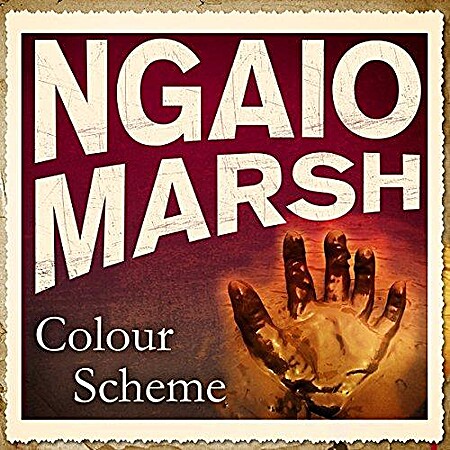 Holiday Book Joker as Bonus Joker: A book set on Winter Solstice (or Summer Solstice in the Southern Hemisphere)
One of my favorite mysteries from Ngaio Marsh's Roderick Alleyn series, here served up in an unabridged reading by Ric Jerrom.  The story is set in Marsh's native New Zealand and begins on Summer Solstice, which is Winter Solstice in the Northern Hemisphere and thus makes the book eligible for this particular holiday's book joker.
The mystery is set at a spa hotel near a hot springs / mud pot / small version of Yellowstone National Park type of area, where a gentleman who has made one enemy too many (i.e., your classic Golden Age murder victim) one day is found to have fallen into a boiling hot mud pot.  (He may or may not also have been a German spy — the story is set in the 1940s — but this is one of the rare exceptions of a Golden Age mystery with that kind of angle that is blessedly devoid of "5th column" shenanigans, and where the war background is actually used skillfully to demonstrate how WWII affected daily life even in seemingly remote New Zealand.)  Also present at the spa is, inter alia, a star of the British stage and screen (unabashedly based on Sir Laurence Olivier) — secretary in tow — as well as, arriving on the day after the "accidental" death that very probably wasn't an accident, a Mr. Septimus Small, whom none of the other denizens of the spa manage to figure out, and who soon inspires the wildest conjectures as to his identity and occupation.
Upon revisiting the mystery — thanks in no small part to Ric Jerrom's excellent narration and portrayal of the characters — I found the story's inner logic (and the path to the solution) decidedly more obvious than when I first read it a few years ago, but then again, this time I knew where the whole thing was headed and, consequently, I was not as distracted by minutiae as the first time around.
Original post:
ThemisAthena.booklikes.com/post/1623598/16-tasks-of-the-festive-season-square-9-reads-winter-solstice-yald-night-and-yuletide