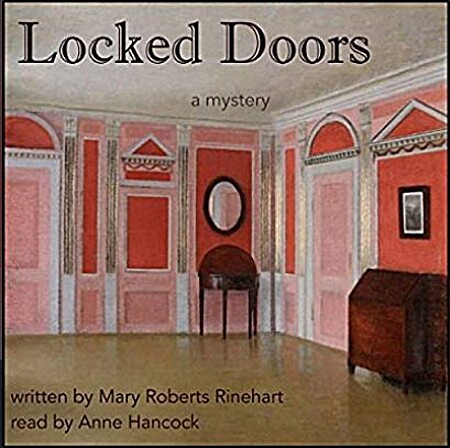 The second of Rinehart's "Nurse Hilda Adams" stories; in terms of setup, of the "woman in peril" kind of tale that Rinehart specialized in — and which I'm usually not a fan of, but I'll gladly make an exception here.  Nurse Hilda is the epitome of what is called a "feisty" young woman in certain types of fiction: especially taking into account that this story was written shortly after the turn of the last century (published in 1914), she is independent (and independently-minded) and able to take care of herself to an extraordinary degree, and thus makes for an admirable protagonist.
Here she takes a position in a stately home where, as she soon finds out, bedroom doors are locked at night, beloved pets go missing, all the servants have recently left or been let go, and there seems to be a strange, slithering presence on the stairway at night and a mystery madwoman (or invalid) in, you guessed it, the attic — but before you cry "Gothic cliché", beware … just like Nurse Hilda, Rinehart actually had her feet planted firmly on the ground, and was also very much up to date with the state of medical knowledge and research, which in an unexpected way made this story an enjoyable companion read / listen to Jennifer Wright's decidedly less enjoyable Get Well Soon.
I guess at some point I should also read Rinehart's Circular Staircase, which I'm still not entirely sold on however, but I'll definitely read more of her Nurse Hilda stories.