January turned out a bit of a roller coaster in RL, continuing the course things had already taken in December: not quite whiplash-inducing, but with several sickness-prone twists and turns (for however much I'd expected them to materialize) surrounding one major glorious event (which was, however, truly glorious; even if this, too, was something I'd had every reason to expect).
So my January books mostly were comfort reading in one form or another.  Other than the three Golden Age mysteries (or in one case, a mystery radio play collection) that I (re)visited — Agatha Christie's 12 Radio Mysteries, Ngaio Marsh's Scales of Justice, and my carryover from 2019, Gladys Mitchell's Death Comes at Christmas — and two contemporary mystery short story collections I read / listened to, I burned through all four volumes of Tamora Pierce's Song of the Lioness Quartet in the space of a week (well, they are fairly short books), read four books of historical fiction (two of which also qualify as historical mysteries), and more books falling into the sci-fi / fantasy / speculative fiction subset, with classics and nonfiction bringing up the rear, with one book each.
For all that, 14 of those 18 books were by women (and one an anthology, Mystery Writers of America Presents: Vengeance, featuring both male and female authors), and I've added two new countries to my "Around the World" challenge — Antigua and Iceland –; even if, with two of my first three books of February (Chimamanda Ngozi Adichie's We Should All Be Feminists and Mia Alvar's short story collection In the Country), I'm already doing more for the Caucasian / non-Caucasian balance in my reading than in all of January.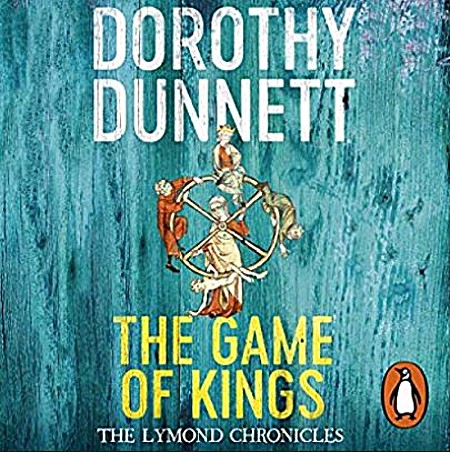 Looking at my January books individually, clearly last month's reading highlight was the buddy read with Moonlight Reader, BrokenTune and Lillelara of the first volume of Dorothy Dunnett's Lymond Chronicles, The Game of Kings; a tour de force piece of historical fiction set in the mid-16th century, during the reign of England's boy king Edward VI (the son of Henry VIII) — or rather, his guardian Edward Seymour, the Duke of Somerset, who goverend England in his stead — and Marie de Guise, the widow of Scottish king James V, who ruled Scotland in lieu of her infant daughter Mary (Stuart).
Francis Crawford of Lymond, ostensibly the book's (and the series's) central character, is essentially Rob Roy and Robin Hood rolled into one, with a bit of Edmond Dantes thrown in for good measure, as well as just about every other hero of historical fiction seeking to recapture the position and estate taken from him by the connivance of his enemies. For the longest time, he wasn't even my favorite character in the book — those honors clearly went to virtually every major female character, all of whom are fully rounded, three-dimensional and very much their own women; strong, intelligent, and more than capable of holding their own in a society dominated by men.  Yet, I have to say that Lymond considerably grew on me in the final episode of the novel.
In terms of pacing, although the book took its sweet time establishing the characters and their place in the era and events of the history of Scotland during which it is set (while assuming its readers to either be familiar with that period in history or treating them as adult enough to read up on it themselves, without having to be taught by the author in setting up the novel), once it took off … it really took off, and I whizzed through the last big chunk in almost a single sitting (pausing once more only before the final episode), all of which literally left me breathless by the time I was done.  I can absolutely see myself continuing the series, though as a first read, these aren't the kinds of books I can seamlessly tie together one right after the other; so it may be a while before I'll start the next book.
Among the month's other highlights was the second book of Tony Riches's Tudor Trilogy, Jasper — the volume I'd been looking forward to the least, as it essentially covers the War of the Roses from the Lancastrian POV, which is a tale of many woes and few moments of glory, even if it culminates in Henry of Richmond's (Henry VII-to-be) victory at Bosworth. But I still enjoyed the narrative voice, empathy for all the characters, and the obviously painstaking historical research going into the writing.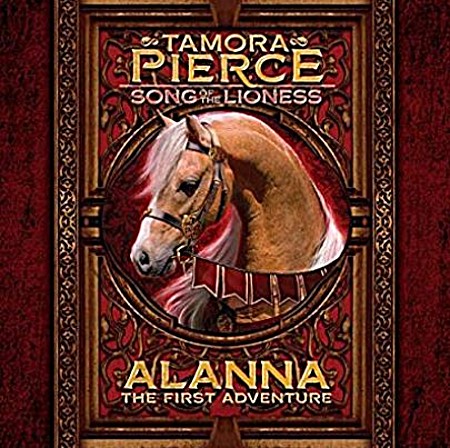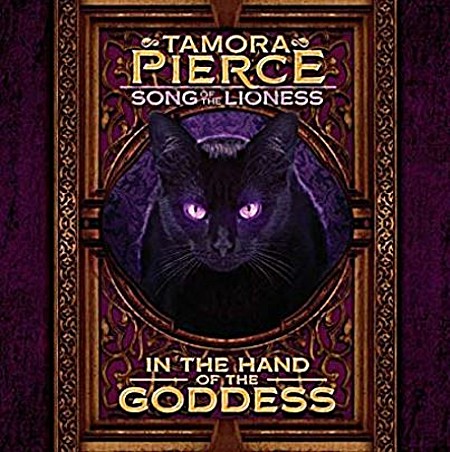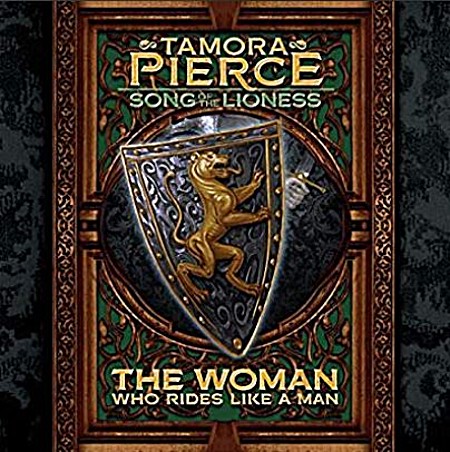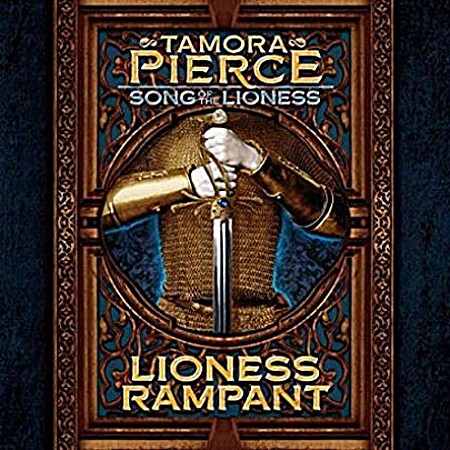 After the disappointment that virtually every bit of YA fantasy I read last year had turned out to be, a somewhat unexpected third highlight was Tamora Pierce's Song of the Lioness Quartet.  But I was won over by Alanna (the main character)'s personality and by the fact that Pierce's approach to creating a fantasy world where it is possible for a woman to beat the odds and assert herself without actually glorying in violence (looking at you, Jennifer Estep); in fact, Alanna learns to use her magical powers as a healer more than as a fighter, and to employ them in order to offset some of the damage and pain she causes as a knight.
Obviously, the idea of a girl masquerading as a boy in order to be trained as a knight, and surviving years of training without ever being discovered by the vast majority of the people at court (except for a select few trusted friends), takes a bit of suspension of disbelief; particularly in the second book, where Alanna and her friends are in puberty and, if nothing else, her voice should be breaking if she were a boy (so the lack of change there, if nothing else, should unmask her — bound chest or not).  This, and the equally unlikely notion of a pseudo-Arab tribe of desert nomads firmly rooted in pseudo-Muslim principles of society being swiftly brought around to accepting women as self-determined agents of their own fate solely by their encounter with Alanna in book 3 of the series, were a bit much to take without reducing my rating somewhat.
But overall I still enjoyed the series quite a bit more than I had expected.  (Indeed, I hadn't even really expected to progress beyond book 1 to begin with.)  I also truly enjoyed Pierce's no-nonsense approach to not in out-Tolkien-ing Tolkien — proper names are almost without exception from our world (John, Gary, Alan(na), Tom, etc.), and there are no attempts at giving dodgy half-baked names to animals and inanimate things, either, which is something that hugely annoys me in many a fantasy series I've come across lately (particularly, again, YA).
Radio Girls, the book I began this year with (as picked by the bibliomancy dreidel in 24 Festive Tasks) started out strong, and I truly enjoyed the author's exploration of the early days of the BBC.  Unfortunately, she couldn't resist the temptation of bringing in the (real life) spy background of one of the book's characters (Hilda Matheson, director of BBC Talks), as a result of which it felt like the book couldn't really make up its mind whether it wanted to be about the BBC, about pre-WWII Nazi activities in Britain, or about women's rights (especially general suffrage and women's (in)equality in the workplace).  Less would definitely have been more here.  Still, overall the book was enjoyable enough.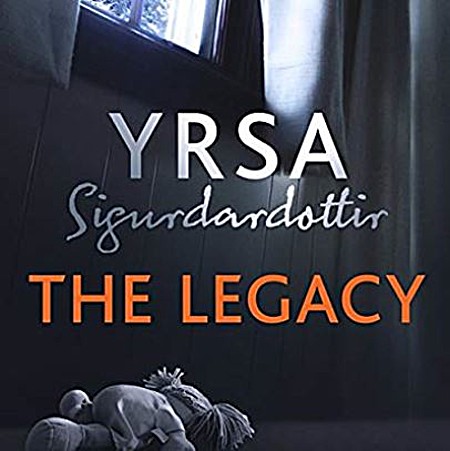 Another pleasant surprise, in terms of the book itself at least, was Yrsa Sigurðardóttir's The Legacy, the first book of a series of mysteries / crime novels focusing on the so-called "Children's House", the (real) institution that processes children involved in Icelandic court cases (murder trials, custody suits, prosecutions for child abuse, etc.).  I liked Sigurðardóttir's assured writing and well-informed approach to child (and child witness) psychology, and — mostly — also the characters she created.  After having finished the book, however, I listened to the interview she gave in the Audible Sessions series, where (somewhat to my surprise) she comes across as a bit condescending, which in turn rather dampened my enthusiasm for quickly  following up with another book by her.  But I do think I'll give her books another try eventually.
Most of the remainder of my reading this past month was an exercise in Mt. TBR reduction: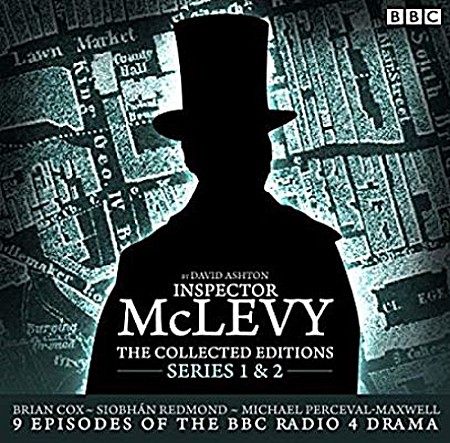 By far the best (audio)book of this bunch was the first installment of the BBC's McLevy series, which is based on the real life diaries of Victorian Edinburgh police inspector named, you guessed it, James McLevy.  It features a great cast (with Brian Cox starring in the title role), great atmosphere, and several intelligently-plotted episode-length cases, and I can already see myself coming back for more again and again.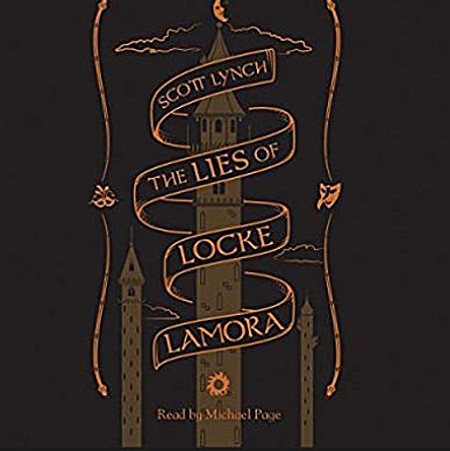 Scott Lynch's The Lies of Locke Lamora presents an interesting approach to speculative fiction, somewhere on the borderline between fantasy and steampunk, with an exciting plot and well-rounded characters: enough to make me at least contemplate also reading the next books of the Gentleman Bastard series.  However, this seems to be another series featuring excessive amounts of violence (at least judging by book 1), and its installments aren't exactly short, either — at the end of this book, I felt similarly drained as after Dunnett's Game of Kings — so this probably won't be a high and early priority.  Still, I'm not unhappy that I've finally read it.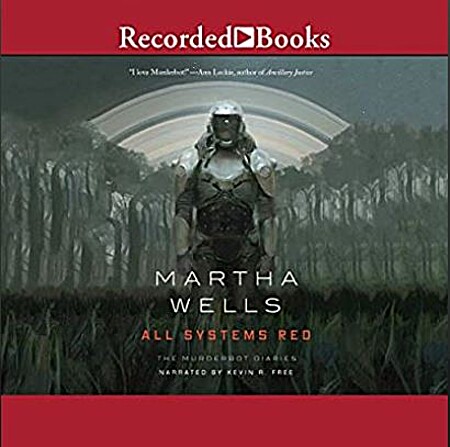 Martha Wells's All Systems Red is intelligently conceived and redolent with edgy humor, satire, and questions about the nature of consciousness, individuality and, ultimately, the thing that we call a soul: if science fiction is your thing (and if you've been living under a rock or for any other reason haven't read it long before I did), it's definitely a book — and a series — that I'd recommend.  Personally, though I enjoyed Wells's exploration of the inner life of a semi-humanoid AI security unit (aka "murderbot") that has hacked and disabled its own main governor module, and would much rather watch soap operas than look after inept human research teams on alien planets, I won't be continuing the series.  For one thing, if it comes to tropes, I just prefer those of the mystery genre to those of science fiction (and it seemed like every single sci-fi trope is present here); and then, I also think the pricing of the books in this series is a huge money grab on the part of the publisher (and Audible / Amazon) that I am simply not willing to support; beyond satisfying my curiosity about book 1, that is.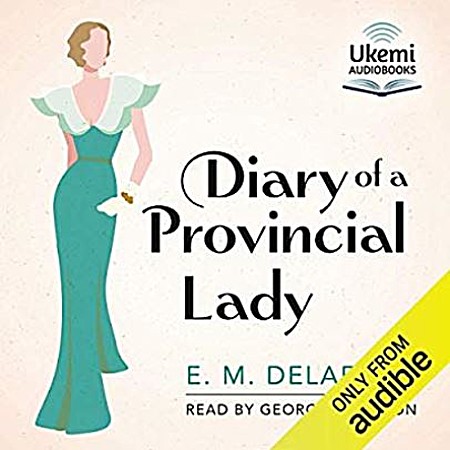 E.M. Delafield's Diary of a Provincial Lady was to the 1930s what Bridget Jones's Diary is to us: Roll up Angela Thirkell's High Rising, Winifred Holtby's South Riding, and Helen Fielding's Bridget Jones's Diary into one, shake thoroughly, season with a pinch or three of Emma Thompson's character (the Duchess d'Antan) from the movie Impromptu, and with the perpetual financial woes of the landed gentry, and this (albeit largely autobiographical) book is pretty much what you should get as a result.
Delafield, one of those prolific early 20th century writers who thoroughly dropped off the radar after WWII, went on to write several more installments of the Diary: I got curious about her because of Martin Edwards's speculation, in The Golden Age of Murder, about a possible relationship between her and Anthony Berkeley, but having read this book by her and several books by him, I can't see more than the friendship between them that is known to actually have existed.  Quite frankly (and quite apart from the fact that they were both married to other people to begin with), judging by her writing, she strikes me as way too shrewdly intelligent to ever have been interested in him as anything other than a friend.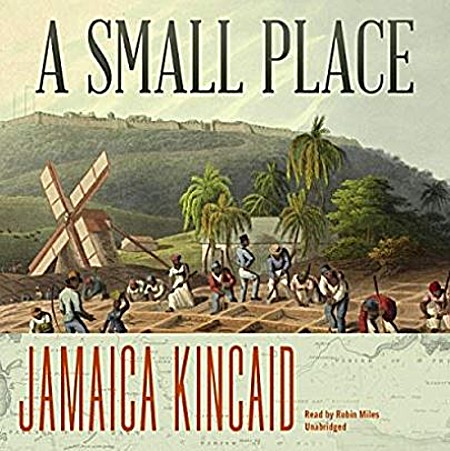 Jamaica Kincaid's A Small Place, finally, is a short, brutal, angry dismanteling of any naive and romantic perceptions that white North American and European conceivably might be holding about her island home of Antigua.  Frankly, since I never held any such perceptions, she was pretty much barking up the wrong tree with me, and though I can empathize with her anger, I wonder whether, skilled writer that she is, she wouldn't have served her purpose better by exchanging the verbal claymore that she insists on wielding for a foil (or at most an epée) — i.e., keep the razor sharp verbal blade, but allow for a less heavy-handed approach.  Though I'll readily concede that probably this is a facile position to take for someone who hasn't had to do battle with the "Caribbean island paradise" cliché all her life to begin with.
To round things off, my mystery comfort reading consisted of:
* Agatha Christie: 12 Radio Mysteries (BBC adaptations of 12 of Christie's short stories, which I loved and which incidentally proved that Christie's writing has not only stood the test of time but is also easily amenable to being transferred to a modern setting without losing any of its punch);
* Ngaio Marsh: Scales of Justice (one of my all-time favorite entries in the Roderick Alleyn series and, it occurred to me while listening to the new unabridged audio recording published a few years ago, also a good book to start the series with for anyone curious about it — PS: it even features a cat in a pivotal role);
* Gladys Mitchell's Death Comes at Christmas (aka Dead Men's Morris) (decidedly not a favorite installment in the Mrs. Bradley series);
* Elizabeth George's I, Richard (another reread, which I liked a whole lot better than when I had first read it; not only for the final / titular story, which has a contemporary setting but a historic background, namely Richard III's final hours before the Battle at Bosworth — the true standout here is the story immediately preceding it, Remember I'll Always Love You, where a young widow confronts the aftermath of her husband's spontaneous suicide); and finally:
* Mystery Writers of America Presents: Vengeance (the mixed bag that such anthologies usually are, with overall better writing than I had expected, though, some of the best pieces of which were from the pens of the lesser-known contributors rather than the big-name authors).
Original post:
ThemisAthena.booklikes.com/post/2048220/january-2020-reading