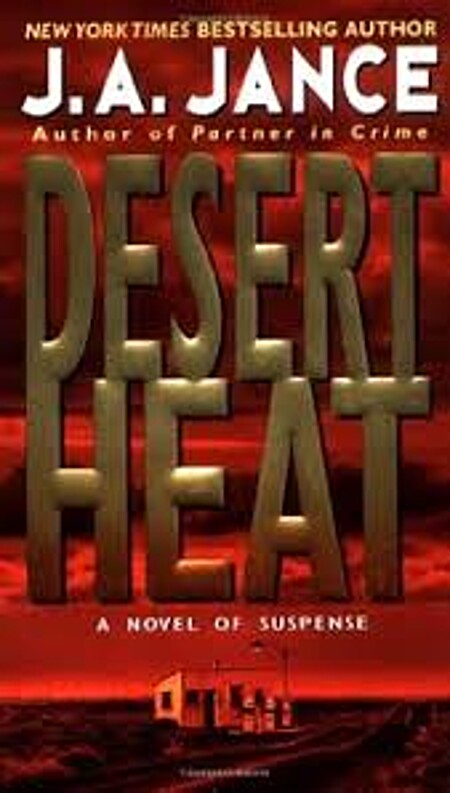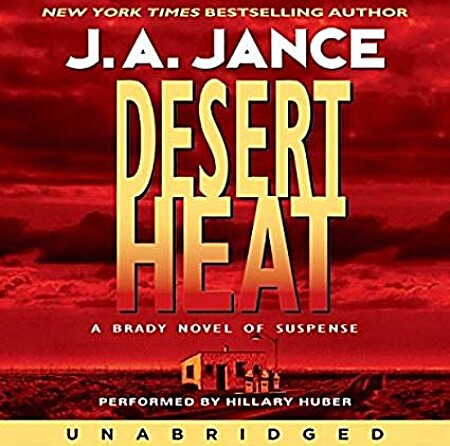 24 Festive Tasks: Door 15 – St. Nicholas' Day / Sinterklaas, Book:
Read a book with an orange or red cover or with nuts, chocolate or coins on the cover, set in The Netherlands or Germany, by a Dutch or German author, or with canals or beer on the cover.
I needed a break from all the Christmas and winter reads I've been indulging in lately, so I squeezed this one in — the print version has been lingering on my shelves way too long as it is.  And I'm happy to have finally started on a series that I've long had a feeling I would like: There's a tiny bit of TSTL syndrome and a few somewhat implausible character actions / choices, as well as a bit of tautological writing at the beginning (surprisingly so, since by the time she published this book, Jance already had another successful series under her belt that had been running for almost a decade), but all of this is essentially over and done with — and Jance and her protagonist Joanna Brady have found their book series feet — by the end of the second or third chapter, and from then on we're off to very solid enjoyment.  The solution is clear pretty much from the word "go", too, but once the book finds its feet, it's fun to just come along for the ride.  This is definitely a series I'm happy to have added to my library.
And go figure, the audio version I listened to even has a bright red and orange cover, so it qualifies for the St. Nicholas square in 24 Festive Tasks!
Original post:
ThemisAthena.booklikes.com/post/1820156/24-festive-tasks-door-15-st-nicholas-day-sinterklaas-book
Beyond the 100th Meridian
Project Page
Reviews and Blog Posts