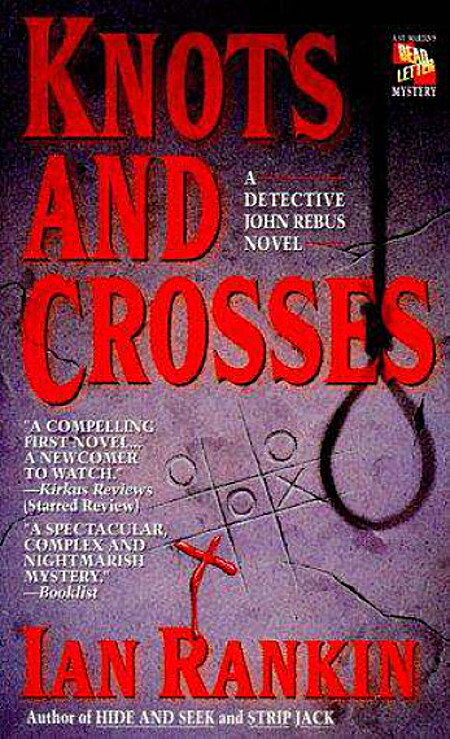 Blurb:
'And in Edinburgh of all places. I mean, you never think of that sort of thing happening in Edinburgh, do you …?' '

That sort of thing' is the brutal abduction and murder of two young girls. And now a third is missing, presumably gone to the same sad end. Detective Sergeant John Rebus, smoking and drinking too much, his own young daughter spirited away south by his disenchanted wife, is one of many policemen hunting the killer. And then the messages begin to arrive: knotted string and matchstick crosses — taunting Rebus with pieces of a puzzle only he can solve.
This was a reread — I've been wanting to revisit the beginning of the Rebus books for quite a while, and what with Rankin being another author born in April, I figured I might as well make this an (M)DWS April author birthday read, too.
And I'm surprised and deligthed how well the first novel stands up for me, even after all these years.
Original review HERE.
Arden St. (Marchmont), Edinburgh: Rankin lived here when he started writing the Rebus series, and he made an appartment opposite his own building Rebus's place of residence. And while Rankin himself may have moved away in the interim, the good Inspector is still living there, although he's had to move to the ground floor in the series's most recent book.