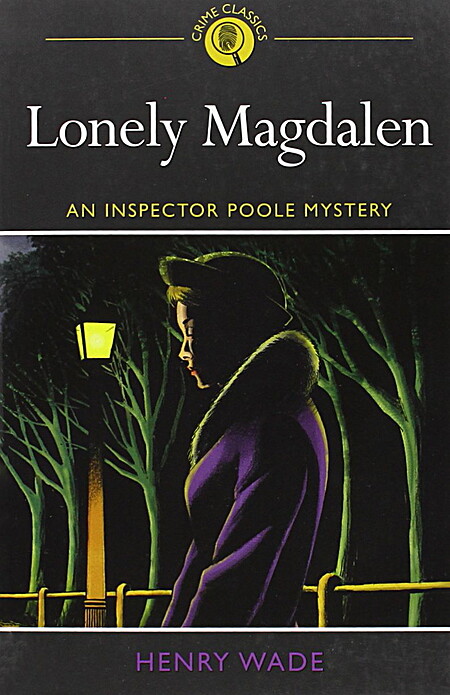 The investigation into the death of a prostitute found strangled in Hampstead Heath — the eponymous "Magdalen" (though that isn't actually her name).  I finished Part 1, the first part of the investigation, this morning and have now started the middle part, which tells the victim's life story from age 14 on and is shaping up as a fairly sizeable tragedy.
I'm glad to see the investigation is in Inspector Poole's hands at last; his boss (Chief Inspector Beldam), who's been in charge so far, just got on my nerves after a while.  That said, Wade — a high-ranking public official with a baronetcy, Eton / Oxford and war service background himself — clearly knew what he was writing about.  (And is the victim's supposed last name, Knox, a friendly co-Detection Club-member jibe at Ronald Knox?  The members of the Detection Club were known to do this sort of thing on occasion …)
High marks to Arcturus Publishing, too, for the splendid cover, which encapsulates the eponymous "Lonely Magdalen" and the novel's general mood to perfection.
I'm reading this for the Long Arm of the Law (Chapter 14) square of the Detection Club bingo and for the Pancha Ganapti square of the 16 Festive Tasks.
Final Review: HERE
Original post:
ThemisAthena.booklikes.com/post/1617194/reading-progress-update-i-ve-read-171-out-of-352-pages