The Books:

Read by Candlelight or Flashlight – E.T.A. Hoffmann: Das Fräulein von Scuderi (Mademoiselle de Scuderi) (read by flashlight, in bed)

A spooky mystery set in the 1680s, in the Paris of Louis XIV. Mlle. de Scuderi – an elderly gentlewoman who is in the confidence of the king and his maitresse, Madame de Maintenon – gets involved, very much against her own will, in the efforts to clear up a string of brutal robbery-murders, as well as the death of Paris's most famous jeweller.  She isn't actually the person to solve the crimes, but acts as a powerful intermediary on behalf of someone wrongfully accused, and her advocacy on his behalf eventually leads to the solution.
Those familiar with the real-life Edinburgh tale of Deacon Brodie may find some elements of this story familiar.
I read this in German; Hoffmann's language is rather florid (and might well be too florid for me under different circumstances), but somehow it fits the setting and mood of this story very well.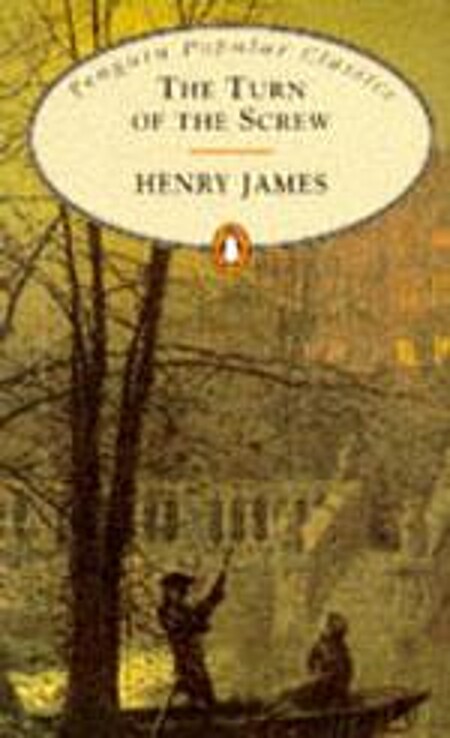 Ghost Stories and Haunted Houses – Henry James: The Turn of the Screw

A perfectly-timed, profoundly unnerving fireside tale of a young governess's experiences on her very first job, guarding two children – a boy of ten and a girl of eight – who appear charming and innocent initially, but are slowly and bit by bit revealed to be possessed by the evils spirits of their former governess and her paramour, the household's former manservant.  By Henry James's standards rather short and concise (even in its language), and all the more memorable for its blend of succinct language and masterfully crafted, eery atmosphere.

Free Space – Dashiell Hammett: The Dain Curse

Hammett's second novel; one of his "Continental Op" stories, concerning the (alleged) curse besetting a young San Francisco heiress who sees all persons close to her die a violent death within a very short space of time.  A classic noir tale, though the damsel in distress is actually not so much "damsel" as in genuine distress; with everything from an obscure cult that could give any of the more recent real-life ones a run for their money, a lonesome cliffside mansion, plenty of flying bullets and other sinister doings, and plenty of "saps," "chumps," and "swell" things and characters.  I like the Op's narrative voice; it's unsentimental and matter of fact, but without quite the level of cynicism of Chandler's Philip Marlowe. The Op also genuinely cares for the lady's well-being and goes to quite a distance on her behalf, without claiming even half his well-deserved laurels at the end.

Set in New England – Shirley Jackson: The Lottery

One of Jackson's greatest masterpieces, the terrifying story of an annual lottery (by Jackson's own account, set in her Vermont hometown, though the location is not actually named), which seems to begin as just another small town event, but is slowly and inexorably revealed to be a drawing for the victim of a ritualistic stoning.  No reason for the ritual is given and the story stops short of describing the stoning itself in great detail, but it doesn't actually have to – you're chilled to the bone by the end of the story regardless; which is precisely what Jackson was aiming for, of course: she wanted people to think about the casual violence we inflict on each other each day every day without even thinking twice.  (And indeed, many of Jackson's original readers, who found the story on the pages of the New Yorker in 1948, took it for fact and asked, shocked and appalled, in what part of America rituals such as these were actually permitted to take place in the middle of the 20th century.)

Set on Halloween – Agatha Christie: Hallowe'en Party

One of Christie's final Poirot novels, and one of the few books that stand out favorably among her final books overall.  There is the odd passage here and there where Christie reveals that she really was not – nor did she seem to want to be – in touch with the England of the 1960s, but the mystery itself is finely-crafted and holds up well; even if Christie in part revisits familiar ground (but then, she frequently did that).
Poirot is summoned to a village some 40 miles from London (in Miss Marple territory, it would seem in fact) by his friend, crime novelist (and Agatha Christie stand-in) Ariadne Oliver, after a young girl has been found murdered at a Halloween party that Miss Oliver happens to have attended.  The dead girl, during the preparations for the party, had proclaimed that she had once witnessed a murder – and though everybody is quick to declare her to have been a braggart and a liar who was probably just trying to impress the celebrity novelist in attendance, Poirot is reluctant to agree with that judgment, arguing that someone obviously took her words at face value and chose to kill her rather than running the risk of discovery.
Currently Reading:

Scary Women (Authors) – Daphne Du Maurier: Jamaica Inn

Finished – Update 1:

Creepy Crawlies – Arthur Conan Doyle: The Adventure of the Speckled Band
Supernatural – Arthur Conan Doyle: The Sussex Vampire
Set in New England – Shirley Jackson: The Lottery
Finished – Update 2: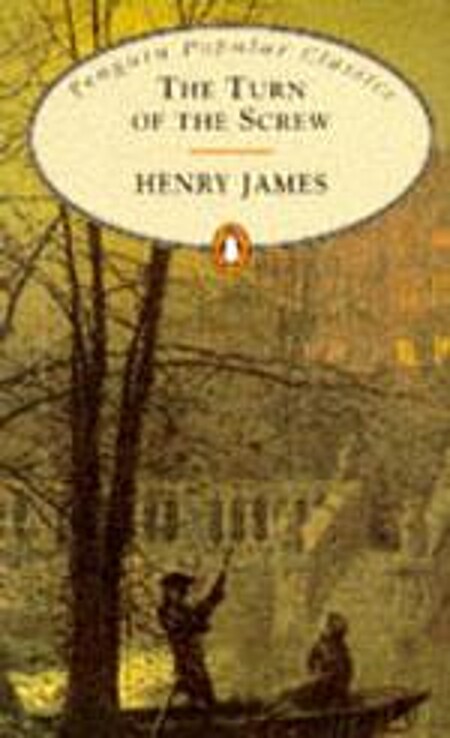 Ghost Stories and Haunted Houses – Henry James: The Turn of the Screw
Read by Candlelight or Flashlight – E.T.A. Hoffmann: Das Fräulein von Scuderi (Mademoiselle de Scuderi) (read by flashlight, in bed)
Finished – Update 3: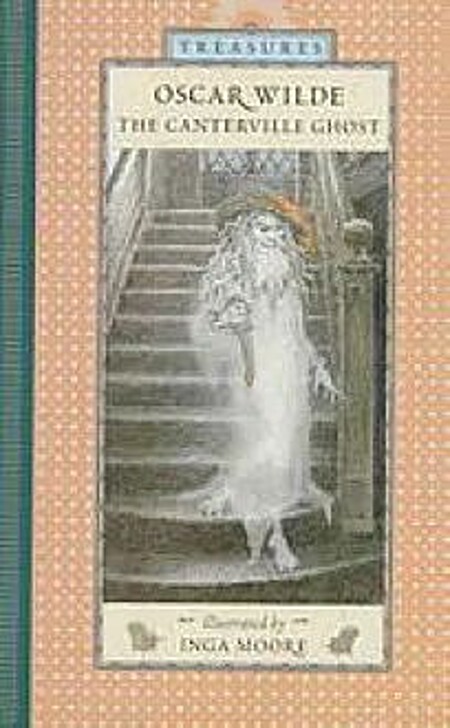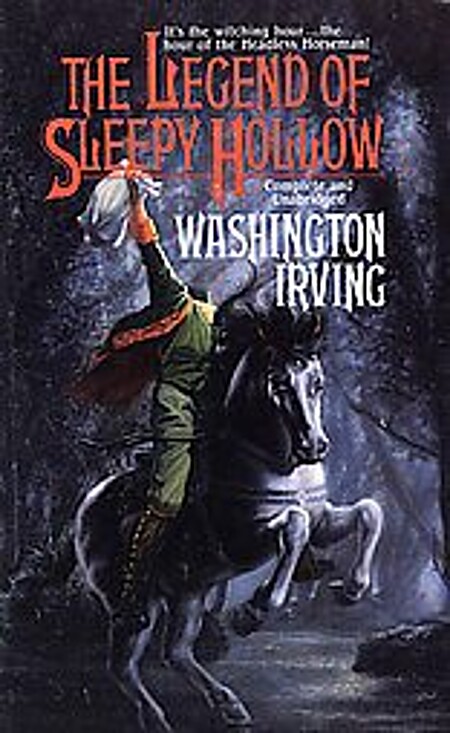 Young adult horror – Oscar Wilde: The Canterville Ghost
Pumpkin – Washington Irving: The Legend of Sleepy Hollow

Finished – Update 4:

Free Space – Dashiell Hammett: The Dain Curse
Set on Halloween – Agatha Christie: Hallowe'en Party

TA's Reading List:
Read by Candlelight or Flashlight – E.T.A. Hoffmann: Das Fräulein von Scuderi (Mademoiselle de Scuderi) (novella)
Magical Realism – Isabel Allende: La casa de los espíritus (The House of the Spirits) (novel)
Witches – Terry Pratchett: Wyrd Sisters (or possibly Terry Pratchett / Neil Gaiman: Good Omens) (novel)
Genre: Horror – Edgar Allan Poe: The System of Dr. Tarr and Professor Fether (short story); alternately E.A. Poe: The Tell-Tale Heart or The Masque of the Red Death (also short stories)
Black Cat – Ngaio Marsh: Black as He's Painted (novel) (black cat central to the story and therefore also black cat on the cover of the stand-alone paperback edition)
Diverse Authors Can Be Spooky Fun – Possibly Edwidge Danticat (ed.): Haiti Noir (short story anthology); otherwise TBD
Ghost Stories and Haunted Houses – Henry James: The Turn of the Screw (novella)
Young adult horror – Oscar Wilde: The Canterville Ghost (novella)
Scary Women (Authors) – Daphne Du Maurier: Jamaica Inn (novel)
Reads with BookLikes Friends – Arthur Conan Doyle: The Hound of the Baskervilles (novel)
Grave or Graveyard – Edgar Allan Poe: The Cask of Amontillado (short story); alternately Ngaio Marsh: Grave Mistake (novel) or Umberto Eco: The Prague Cemetery
Genre: Mystery – Peter May: The Blackhouse (novel)
Free Space – Dashiell Hammett: The Dain Curse
Gothic – Horrace Walpole: The Castle of Otranto (novel)
Creepy Crawlies – Arthur Conan Doyle: The Adventure of the Speckled Band (short story)
"Fall" into a Good Book – Edgar Allan Poe: The Fall of the House of Usher (short story)
Locked Room Mystery – Gaston Leroux: Le mystère de la chambre jaune (The Mystery of the Yellow Room) (novel)
It Was a Dark and Stormy Night – Agatha Christie: And Then There Were None (novel)
Set in New England – Shirley Jackson: The Lottery (short story)
Full Moon – James D. Doss: White Shell Woman (novel) (full moon on the cover, and the protagonist / investigator is called Charlie Moon); alternately Dennis Lehane: Moonlight Mile
Vampires vs. Werewolves – Terry Pratchett: Feet of Clay (Night Watch novel; female werewolf one of the main characters & running gag involving a vampire)
Supernatural – Arthur Conan Doyle: The Sussex Vampire (short story)
Classic Horror – E.T.A. Hoffmann: Der Sandmann (The Sandman) (short story)
Pumpkin – Washington Irving: The Legend of Sleepy Hollow (short story)
Set on Halloween – Agatha Christie: Hallowe'en Party (novel)
Merken
Merken