The Books:
Bingo No. 3:

Witches – Terry Pratchett / Neil Gaiman: Good Omens

Terry Pratchett and Neil Gaiman's hilarious end-of-the-world spoof: Armageddon as foretold in the nice and accurate predictions of one Agnes Nutter, witch.  (Time of Armageddon: Next Saturday. Place: Tadfield, Oxfordshire.)  Starring one demon named CrawlyCrowley (who's got just about enough of a spark of goodness inside him to be congenial company to one particular angel), one angel named Aziraphale (who deep down inside is just about enough of a bastard to get along like a house on fire with one particular demon), the Son of Satan (one Adam Young, 11 years old, resident of Tadfield) and his friends (think the Three Investigators and the Famous Five rolled into one; hellhound named Dog included), the Four Horsepersons of the Apocalypse (and the Hell's Angels got nothing on 'em), a Witchfinder Sergeant and his Private (father and son Pulsifer … that's -ssssifer with a sharp "ess"), and of course the aforementioned Agnes Nutter (the last witch burned in England, by the great-great-great-great-grandfather of the aforementioned Witchfinder Sergeant Pulsifer) and her great-great-great-great-great-granddaughter Anathema (also a resident of Tadfield), who will run into the aforementioned Witchfinder Private Pulsifer (Newt to those who aren't into witchfinding) just in time before Armageddon rolls around; and last but not least a self-proclaimed medium named Madame Tracy.
Tremendous fun, and I'm glad I simultaneously treated myself to the book and its BBC full cast adaptation, which was broadcast as BBC 4's 2014 Christmas Special!
P.S. My review of the 2019 TV adaptation is HERE.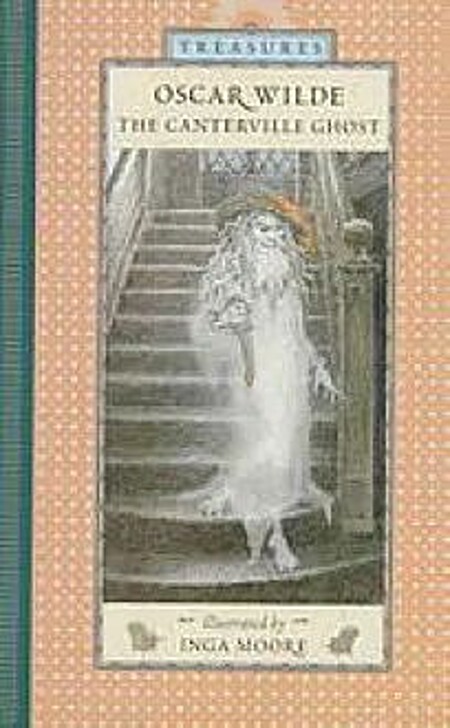 Young Adult Horror – Oscar Wilde: The Canterville Ghost

One of the stories that Oscar Wilde wrote for his own children; a haunted castle story as only he could have devised it – or on second thought, in light of some of my other Halloween Bingo reads, actually as Oscar Wilde, Terry Pratchett or Neil Gaiman could have devised it: the sense of humor here is actually very similar to Pratchett's and Gaiman's.  Take one no-nonsense American family and have them face off against a ghost who's getting tired of haunting the castle that used to be his (not to mention being thwarted and frustrated in his efforts by the new American residents at every angle), a good dose of empathy, and one big-hearted unafraid young lady, and what you get is a Halloween story that's not so much scary as very touching – while at the same time also being laugh-out-loud funny.
By the by, we are reminded that Britain has "really everything in common with America nowadays, except, of course, language."  Which would seem to explain the odd thing or other …

Free Space – Dashiell Hammett: The Dain Curse

Hammett's second novel; one of his "Continental Op" stories, concerning the (alleged) curse besetting a young San Francisco heiress who sees all persons close to her die a violent death within a very short space of time.  A classic noir tale, though the damsel in distress is actually not so much "damsel" as in genuine distress; with everything from an obscure cult that could give any of the more recent real-life ones a run for their money, a lonesome cliffside mansion, plenty of flying bullets and other sinister doings, and plenty of "saps," "chumps," and "swell" things and characters.  I like the Op's narrative voice; it's unsentimental and matter of fact, but without quite the level of cynicism of Chandler's Philip Marlowe. The Op also genuinely cares for the lady's well-being and goes to quite a distance on her behalf, without claiming even half his well-deserved laurels at the end.

It Was a Dark and Stormy Night – Agatha Christie: And Then There Were None

Ten people are invited to an island off the Devon coast by a Mr. and Mrs. U.N. Owen, who however never make an appearance themselves.  One by one, the invitees meet their death; not before, however, it is revealed that they themselves all have someone else's death on their hands in turn and have gotten away with it. – One of Agatha Christie's most famous mysteries: certainly her most-read nonseries book, and a hot contender with the likes of Murder on the Orient Express for the place of the one book that solidified her reputation as the Queen of Crime more than any others.  This one's really got it all: a locked room puzzle (or several, actually), a sinister, secluded island location, Christie's trademark use of nursery rhymes (this wasn't the first such occurrence in her writing, but it's unquestionably the most notable one), a cast that – in the absence of any recognizable "detective" character – seems to consist of ambiguous, unreliable characters only, and a turntable conclusion of the sort that only Christie could have come up with.

Classic Horror – E.T.A. Hoffmann: Der Sandmann (The Sandman)

The first of three Tales of Hoffmann that were (partially) used in the libretto of Jacques Offenbach's opera of that name; one of the works that cemented Hoffmann's rank among the progenitors of the horror genre and also one of the (pseudo-)scientific narratives that, over 100 years later, would inspire the steampunk genre:
The story of a student named Nathanael who, having seen his childhood and his family terrorized by a sinister attorney named Coppelius (the eponymous "Sandman"), years later believes that he has recognized as the self-same man a creepy barometer and eyeglass salesman named Coppola, who haunts his steps in the city where he has gone to study chemistry with a certain professor Spalanzani.  While at university, Nathanael falls in love with an enchanting, albeit a bit doll-like creature that professor Spalanzani one evening introduces into polite society as his daughter Olimpia.  Accidentally learning the truth about his presumed fiancée and two more sinister encounters with Coppola, however, eventually prove too much for Nathanael's nerves and drive him into insanity.

Jacques Offenbach: Les contes d'Hoffmann (The Tales of Hoffmann) – framework narrative and Olimpia episode (Bonn Opera, spring 2015)

 Bingo No. 4:

Black Cat – Frances & Richard Lockridge: The Norths Meet Murder

 A murder investigation occurring in New York City's martini- and cocktail-guzzling Greenwich Village "beautiful people" set, wherein a black cat named Pete (the titular Mr. and Mrs. North's pet, who seems to be modelled on the authors' own cat) is a witness to the murder and is ultimately also (unwittingly) instrumental in bringing the murderer to book.
I could never really get into this book; while it did have its amusing moments, by and large it read like the work of a cookie cutter, rather pedestrian mind trying to copycat Dashiell Hammett's Nick and Nora Charles of Thin Man fame.  The writing dragged interminably in parts – e.g., I seriously did not need to know what the chief investigator, who isn't either of the Norths but a police lieutenant called Weigand, had for every single one of his meals during the investigation.  (Obviously, it also didn't help that I have actually just read the real thing, an honest-to-God Dashiell Hammett novel, for the Halloween Bingo, so Hammett's own style and craftsmanship is still fresh in my mind at this point.)  This is the first book of a series that seems to have had quite a successful and long run, so I may eventually end up taking another look at the Lockridges' writing at some later point, but it probably won't be any time soon.
Now, if Asta were a cat and not a dog …

Scary Women (Authors) – Daphne Du Maurier: Jamaica Inn

17 year old Mary has made a deathbed-side promise to her mother to go and live with her aunt and uncle Patience and Joss after her mother has died.  So she exchanges the friendly South Cornwall farming town where she has grown up for Uncle Joss's Jamaica Inn on the Bodmin Moor, which couldn't possibly be any more different from her childhood home.
From page 1, Du Maurier wields her expert hand at creating a darkly foreboding, sinister atmosphere, which permeates the entire story.  This being Cornwall, there is smuggling aplenty, and though there are a few elements and characters I could have done without (most noticeably, Mary's infatuation / love affair with a "charming rogue" who is about as clichéd as they come, as is her final decision, which impossibly even manages to combine both of the associated trope endings – (1) "I'm the only woman who can match him in wildness and who can stand up to him, therefore I am the one woman who is made for him," and (2) "I am the woman who will tame him and make him respectable, therefore I am the one woman who is made for him" – which in and of itself bumped the book down a star in my rating), the story's antagonist (Uncle Joss) in particular is more multi-layered and interesting than you'd expect, I (mostly) liked Mary, and anyway, Du Maurier's books are all about atmosphere, atmosphere, atmosphere, and as an entry for the "Scary Women Authors" bingo square this one fit my purposes quite admirably.
The real Jamaica Inn in its present-day incarnation:
Free Space – Dashiell Hammett: The Dain Curse

(See above.)

Locked Room Mystery – Gaston Leroux: Le mystère de la chambre jaune
(The Mystery of the Yellow Room)

This book is billed as the first-ever locked room mystery, which isn't entirely correct, as by the time it was published (1907), there already were several very well-known mysteries relying on the same feature (Edgar Allan Poe's Murders in the Rue Morgue, as well as Arthur Conan Doyle's Sign of Four and The Speckled Band), even though their solutions are different than this book's.  The Murders in the Rue Morgue and The Speckled Band are, interestingly, expressly referenced here, and it is quite obvious that Leroux was a huge admirer of Sherlock Holmes and his creator, to the point that I couldn't make up my mind to the very end to what extent he was copycatting and to what extent he was paying hommage.  By and large it's an enjoyable read, though, and I can well believe that the book's contemporaneous readership considered it a novelty and was seriously wowed by its solution.  (Side note: Grammar nuts reading this in French will have the rare joy of finding the chief narrative tense to be the first person plural passé simple, which greatly added to my personal reading pleasure.)

Vampires vs. Werewolves – Terry Pratchett: Feet of Clay (Discworld #19)

Part of the Night Watch subseries and officially now one of my favorite non-Witches Pratchett novels.  And I also have a new favorite non-Witches Discworld character: the Night Watch's resident female werewolf Constable Angua, who seriously kicks a$$ (or, um, prods bottom, as Sam Vimes would have it).
The members of the Watch have their hands full: An old priest and the caretaker of the Dwarf Bread Museum have been killed, and as if that weren't enough, someone is slowly poisoning Lord Vetinari.  While it falls to Commander (Sir) Sam Vimes to take the matter of Vetinari's health in hand personally (assisted by Sergeant Detritus (troll)), Captain Carrot (human) and his sort-of-love-interest, Constable Angua (werewolf) go after the killers of the priest and of the museum caretaker, assisted by Night Watch oldtimers Fred Colon and and Nobby Nobbs (humans), as well as newcomer / forensic scienalchemist Cheery Littlebottom (dwarf).  Meanwhile, Sam Vimes is persuaded to make an appointment at the Ankh Morpork Royal College of Heralds, to see its chief herald – the Dragon King of Arms, who is in fact a vampire – about the possibility of a Vimes coat of arms (the city's latest fashion, which has (literally) extended to the butcher, the baker and the candlestick maker); and much fun is poked at the conventions of the mystery novel, particular the golden age variety in the style of Arthur Conan Doyle and Agatha Christie. – The titular feet of clay are those of the city's golems, who play a pivotal role in the events and who, horror of horrors, seem to have begun to think for themselves.
I originally turned to Pratchett because (other than his books reliably being a hoot or two) straightforward paranormal stuff just isn't my thing and, with the Night Watch being a mixed bunch of pretty much all sorts of creatures that Discworld has on offer, this seemed the most likely subseries where to encounter both a werewolf and a vampire in some sort of prominent role in the same book (I picked this before MM and OBD had clarified that either of the two would actually be enough for a book to qualify for the "Vampires vs. Werewolves" square).  Going in, I only knew that this would fit the requirements because one of the protagonists is a female werewolf and vampires feature in some fashion in the narrative (I checked by way of a keyword search using Amazon's sneak peek feature), but as it turns out my selection was actually completely on point, because Angua (the werewolf) is a key member of team Watch (i.e., team "good"), whereas it becomes clear fairly early on that the Dragon King of Arms (the vampire) is the chief conspirator (i.e., the leader of team "bad"), even though the other members, as well as the aims and nature of the conspiracy are only revealed bit by bit.

UPDATE: Well, gosh darn.  I was over the moon for having gotten a double bingo (nos. 3 & 4), but it looks like I even nailed a fifth bingo without being aware of it — says here the four corners and the central square also count.  Woohee!!
So …
Bingo No. 5:

Read by Candlelight or Flashlight – E.T.A. Hoffmann: Das Fräulein von Scuderi (Mademoiselle de Scuderi) (read by flashlight, in bed)

A spooky mystery set in the 1680s, in the Paris of Louis XIV. Mlle. de Scuderi – an elderly gentlewoman who is in the confidence of the king and his maitresse, Madame de Maintenon – gets involved, very much against her own will, in the efforts to clear up a string of brutal robbery-murders, as well as the death of Paris's most famous jeweller.  She isn't actually the person to solve the crimes, but acts as a powerful intermediary on behalf of the person wrongfully accused, and her advocacy on his behalf eventually leads to the solution.
Those familiar with the real-life Edinburgh tale of Deacon Brodie may find some elements of this story familiar.
I read this in German; Hoffmann's language is rather florid (and might well be too florid for me under different circumstances), but somehow it fits the setting and mood of this story very well.
 Black Cat – Frances & Richard Lockridge: The Norths Meet Murder

(See above.)
Free Space – Dashiell Hammett: The Dain Curse

(See above.)
Vampires vs. Werewolves – Terry Pratchett: Feet of Clay (Discworld #19)

(See above.)

Set on Halloween – Agatha Christie: Hallowe'en Party

One of Christie's final Poirot novels, and one of the few books that stand out favorably among her final books overall.  There is the odd passage here and there where Christie reveals that she really was not – nor did she seem to want to be – in touch with the England of the 1960s, but the mystery itself is finely-crafted and holds up well; even if Christie in part revisits familiar ground (but then, she frequently did that).
Poirot is summonned to a village some 40 miles from London (in Miss Marple territory, it would seem in fact) by his friend, crime novelist (and Agatha Christie stand-in) Ariadne Oliver, after a young girl has been found murdered at a Halloween party that Miss Oliver happens to have attended.  The dead girl, during the preparations for the party, had proclaimed that she had once witnessed a murder – and though everybody is quick to declare her to have been a braggart and a liar who was probably just trying to impress the celebrity novelist in attendance, Poirot is reluctant to agree with that judgment, arguing that someone obviously took her words at face value and chose to kill her rather than running the risk of discovery.
Finished – Update 8:

Witches – Terry Pratchett / Neil Gaiman: Good Omens
Black Cat – Frances & Richard Lockridge: The Norths Meet Murder
It Was a Dark and Stormy Night – Agatha Christie: And Then There Were None
Currently Reading: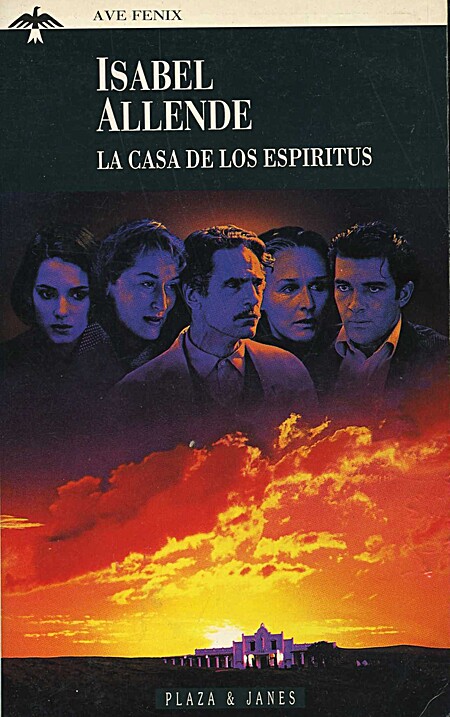 Magical Realism – Isabel Allende: La casa de los espíritus (The House of the Spirits)
Full Moon – James D. Doss: White Shell Woman
Finished – Update 1:

Creepy Crawlies – Arthur Conan Doyle: The Adventure of the Speckled Band
Supernatural – Arthur Conan Doyle: The Sussex Vampire
Set in New England – Shirley Jackson: The Lottery
Finished – Update 2: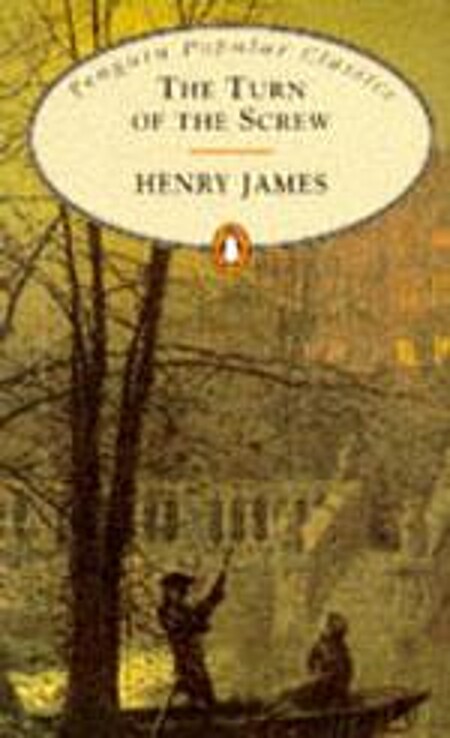 Ghost Stories and Haunted Houses – Henry James: The Turn of the Screw
Read by Candlelight or Flashlight – E.T.A. Hoffmann: Das Fräulein von Scuderi (Mademoiselle de Scuderi) (read by flashlight, in bed)
Finished – Update 3: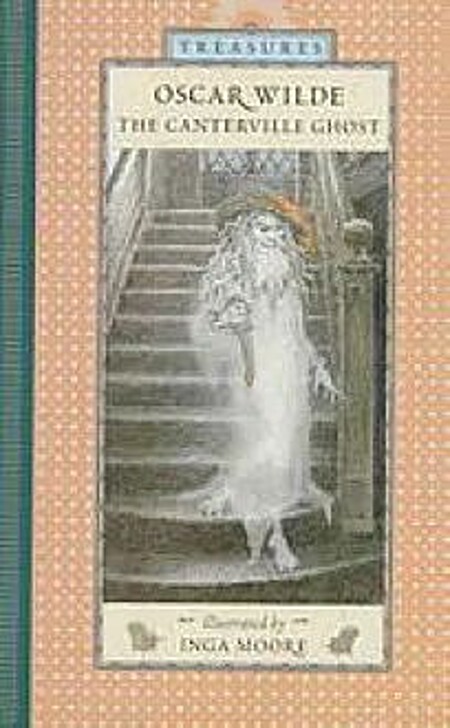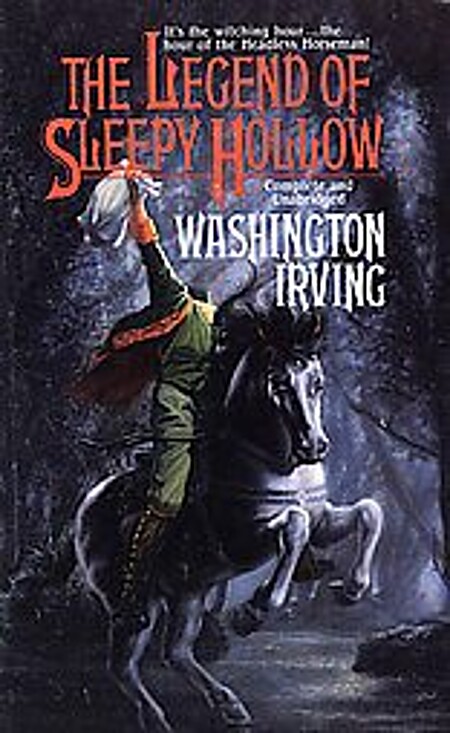 Young Adult Horror – Oscar Wilde: The Canterville Ghost
Pumpkin – Washington Irving: The Legend of Sleepy Hollow

Finished – Update 4:

Free Space – Dashiell Hammett: The Dain Curse
Set on Halloween – Agatha Christie: Hallowe'en Party
Finished – Update 5:

Scary Women (Authors) – Daphne Du Maurier: Jamaica Inn
Classic Horror – E.T.A. Hoffmann: Der Sandmann (The Sandman)

Finished – Update 6:


Locked Room Mystery – Gaston Leroux: Le mystère de la chambre jaune
(The Mystery of the Yellow Room)
Finished Update 7:

Vampires vs. Werewolves – Terry Pratchett: Feet of Clay (Night Watch novel)
TA's Reading List:
Read by Candlelight or Flashlight – E.T.A. Hoffmann: Das Fräulein von Scuderi (Mademoiselle de Scuderi) (novella)
Magical Realism – Isabel Allende: La casa de los espíritus (The House of the Spirits) (novel)
Witches – Terry Pratchett: Wyrd Sisters (or possibly Terry Pratchett / Neil Gaiman: Good Omens (novel)
Genre: Horror – Edgar Allan Poe: The System of Dr. Tarr and Professor Fether (short story); alternately E.A. Poe: The Tell-Tale Heart or The Masque of the Red Death (also short stories)
Black Cat – Ngaio Marsh: Black as He's Painted (novel) (black cat central to the story and therefore also black cat on the cover of the stand-alone paperback edition) change of plan: Frances & Richard Lockridge: The Norths Meet Murder (novel)
Diverse Authors Can Be Spooky Fun – Possibly Edwidge Danticat (ed.): Haiti Noir (short story anthology); otherwise TBD
Ghost Stories and Haunted Houses – Henry James: The Turn of the Screw (novella)
Young adult horror – Oscar Wilde: The Canterville Ghost (novella)
Scary Women (Authors) – Daphne Du Maurier: Jamaica Inn (novel)
Reads with BookLikes Friends – Arthur Conan Doyle: The Hound of the Baskervilles (novel)
Grave or Graveyard – Edgar Allan Poe: The Cask of Amontillado (short story); alternately Ngaio Marsh: Grave Mistake (novel) or Umberto Eco: The Prague Cemetery
Genre: Mystery – Peter May: The Blackhouse (novel)
Free Space – Dashiell Hammett: The Dain Curse
Gothic – Horrace Walpole: The Castle of Otranto (novel)
Creepy Crawlies – Arthur Conan Doyle: The Adventure of the Speckled Band (short story)
"Fall" into a Good Book – Edgar Allan Poe: The Fall of the House of Usher (short story)
Locked Room Mystery – Gaston Leroux: Le mystère de la chambre jaune (The Mystery of the Yellow Room) (novel)
It Was a Dark and Stormy Night – Agatha Christie: And Then There Were None (novel)
Set in New England – Shirley Jackson: The Lottery (short story)
Full Moon – James D. Doss: White Shell Woman (novel) (full moon on the cover, and the protagonist / investigator is called Charlie Moon); alternately Dennis Lehane: Moonlight Mile
Vampires vs. Werewolves – Terry Pratchett: Feet of Clay (Night Watch novel)
Supernatural – Arthur Conan Doyle: The Sussex Vampire (short story)
Classic Horror – E.T.A. Hoffmann: Der Sandmann (The Sandman) (short story)
Pumpkin – Washington Irving: The Legend of Sleepy Hollow (short story)
Set on Halloween – Agatha Christie: Hallowe'en Party (novel)