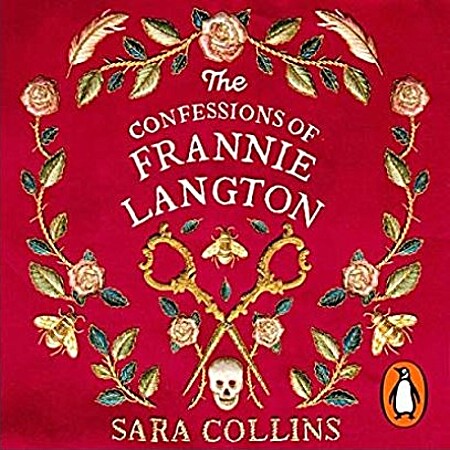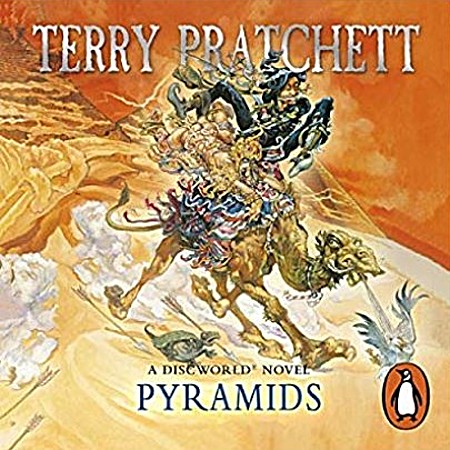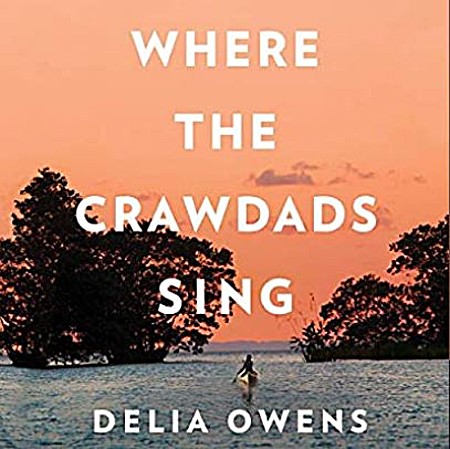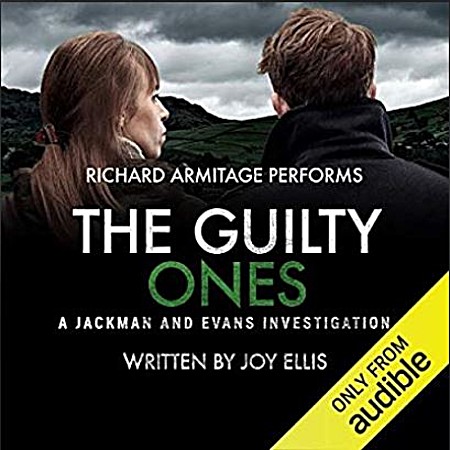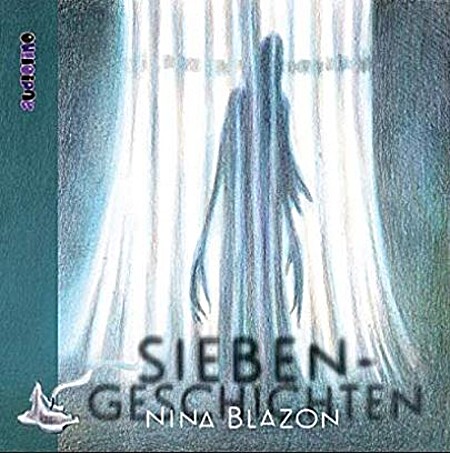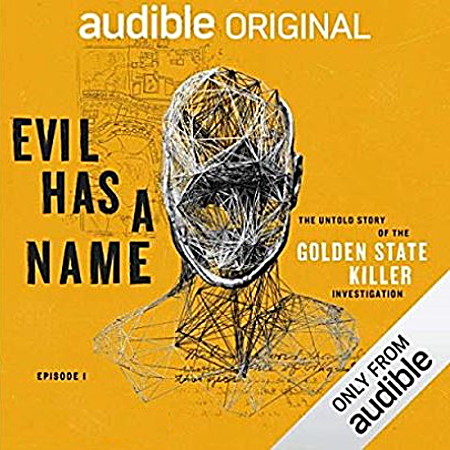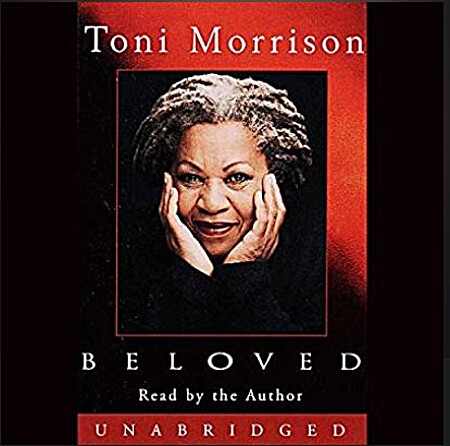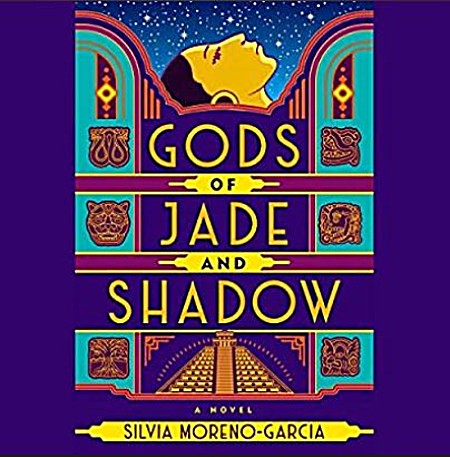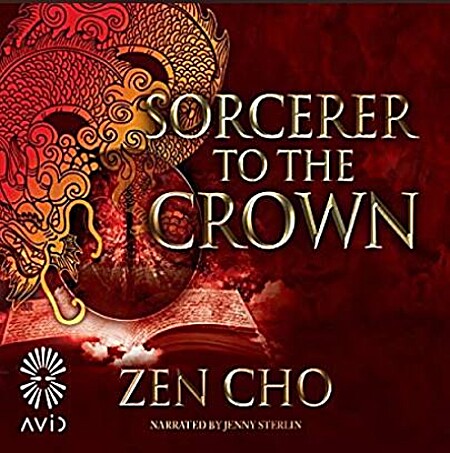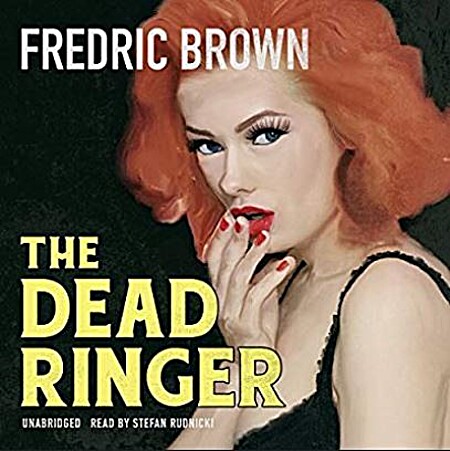 Like virtually all of my book consumption this year, my Halloween Bingo books are more or less necessarily going to have to be primarily audiobooks.  So I had a look at my Audible and CD collections what might fit the bill for my card, and here's what I've come up with (mostly new-to-me books but also a few rereads); currently most likely choices first, then the alternative choices in alphabetical order, and listing all books for every square where they match.
—  UPDATED WITH ACTUAL BOOKS READ / SELECTED —
(Note: Originally posted on Aug. 14, 2019. — Books read for a given square are marked in bold print.  Crossed-out books are books read for other squares, including inofficial extra squares.)
INTERNATIONAL WOMAN OF MYSTERY
Plenty of choices from the writings of white American and British women, so here I'm just going to list the non-U.S. and UK authors as well as the books by WoC.
Most likely:
* Margaret Atwood: The Handmaid's Tale, The Testaments √
Alternatives:
* Margaret Atwood: The Robber Bride
* Nina Blazon: Siebengeschichten
* Sara Collins: The Confessions of Frannie Langton
* Trudi Canavan: The Magicians' Guild
* Edwidge Danticat: Krik? Krak!
* Silvia Moreno-Garcia: Gods of Jade and Shadow
* Toni Morrison: Beloved
* Sofi Oksanen: The Purge
LOCKED ROOM MYSTERY
Most likely:
* Clayton Rawson: Death from a Top Hat √
* John Dickson Carr: The Hollow Man √
Alternatives:
* Nicholas Blake: Minute for Murder
* Arthur Conan Doyle: The Golden Pince Nez, The Second Stain, The Bruce-Partington Plans, The Crooked Man, the Naval Treaty
* P.D. James: Unnatural Causes
DEADLANDS
Most likely:
* Terry Pratchett: Pyramids
Substitution:
Terry Pratchett: Monstrous Regiment √
Alternatives:
 Nina Blazon: Siebengeschichten
 John Dickson Carr: The Hollow Man
* Edwidge Danticat: Krik? Krak!
* Elizabeth Kostova: The Historian
* Terry Pratchett: Eric
* Diane Setterfield: Once Upon a River
* Bram Stoker: Dracula
FEAR THE DROWNING DEEP
Most likely:
* Delia Owens: Where the Crawdads Sing √
Alternatives:
 Margery Allingham: Blackkerchief Dick
* Hans Christian Andersen: Fairy Tales
* J.M. Barrie: Peter Pan
 Nina Blazon: Siebengeschichten
* Jim Butcher: The Aeronaut's Windlass
* Agatha Christie: The Regatta Mystery and Other Stories, Halloween Party
* Freeman Wills Crofts: The Cask
* Edwidge Danticat: Krik? Krak!
* Joy Ellis: The Guilty Ones
* Stephen Fry: Heroes
* Elizabeth George: Careless in Red
* P.D. James: Unnatural Causes, Devices and Desires
* Dennis Lehane: Shutter Island
* Anne McCaffrey: Dragonflight
* Michael McDowell: Blackwater
* Herman Melville: The Confidence-Men
* Diane Setterfield: Once Upon a River
* Mary Stewart: This Rough Magic
* Jay Stringer: Ways to Die in Glasgow
RELICS AND CURIOSITIES

Most likely:
* Patricia Wentworth: Eternity Ring √
Alternatives:
* Peter Ackroyd: Hawksmoor
* Hans Christian Andersen: Fairy Tales
* Nina Blazon: Siebengeschichten
* Trudi Canavan: The Magicians' Guild
* Agatha Christie: The Pale Horse, Halloween Party
* Freeman Wills Crofts: The Cask
* Edwidge Danticat: Krik? Krak!
* Jeffery Deaver: The Cold Moon
* Alexandre Dumas: The Three Musketeers
* Michael Ende: Die unendliche Geschichte (The Neverending Story)
* Ken Follett: Eye of the Needle
* Stephen Fry: Heroes
* Neil Gaiman: Fragile Things
* Michael Gilbert: Smallbone Deceased
* Jason Goodwin: The Janissary Tree
* Donna Leon: The Jewels of Paradise, The Golden Egg
* Scott Lynch: The Lies of Locke Lamora
* Silvia Moreno-Garcia: Gods of Jade and Shadow
* Ellis Peters: A Morbid Taste for Bones, The Devil's Novice
* Terry Pratchett: Wyrd Sisters, Pyramids
* Christopher Priest: The Prestige
* Philip Pullman: His Dark Materials
* Clayton Rawson: Death from a Top Hat
* Mary Stewart: The Last Enchantment
* Josephine Tey: The Daughter of Time
* Barbara Vine: Asta's Book, A Dark-Adapted Eye
* Oscar Wilde: The Picture of Dorian Gray
DARK ACADEMIA
Most likely:
* James Hilton: Murder at School √
Alternatives:
* Nina Blazon: Siebengeschichten
* Joanne Harris: Gentlemen and Players
* Michael Innes: Death at the President's Lodging
* Robert B. Parker: School Days
* Philip Pullman: His Dark Materials
* Donna Tartt: The Secret History
MODERN NOIR
Most likely:
* Joy Ellis: The Guilty Ones √
Alternatives:
* Jay Bonansinga: The Sleep Police
* Ann Cleeves: The Crow Trap, Raven Black
* Jeffery Deaver: The Bone Collector, The Cold Moon
* Hugh Fraser: Harm
* Joanne Harris: Gentlemen and Players
* Anthony Horowitz: The Word is Murder
* Marlon James: A Brief History of Seven Killings
* Dennis Lehane: Shutter Island
* Jo Nesbø: Macbeth
* Robert B. Parker: School Days
* Ian Rankin: Rebus series
* Ruth Rendell: Some Lie and Some Die
* Peter Robinson: Gallows View, Wednesday's Child
* Jay Stringer: Ways to Die in Glasgow
* Donna Tartt: The Secret History
* C.J. Tudor: The Taking of Annie Thorne
* Minette Walters: Disordered Minds
* R.D. Wingfield: A Killing Frost
* Mystery Writers of America Presents: Vengeance
* Various Authors: MachUp
GHOST STORIES
Most likely:
* Nina Blazon: Siebengeschichten √
Alternatives:
 Georgette Heyer: Footsteps in the Dark
* Michael McDowell: Blackwater
 Barbara Michaels: Witch
* Toni Morrison: Beloved
* Ellis Peters: A Morbid Taste for Bones
* Terry Pratchett: Wyrd Sisters, Pyramids
GOTHIC
Most likely:
* Peter Ackroyd: Hawksmoor √
Alternatives:
* Marie Belloc Lowndes: The Lodger
* Nina Blazon: Siebengeschichten
* Emily Brontë: Wuthering Heights
* John Dickson Carr: The Hollow Man
* Agatha Christie: The Pale Horse
* Wilkie Collins: The Woman in White
* Neil Gaiman: Fragile Things
* Thomas Hardy: The Mayor of Casterbridge, Tess of the D'Urbervilles
* Victor Hugo: The Hunchback of Notre Dame
* Elizabeth Kostova: The Historian
* Michael McDowell: Blackwater
* Barbara Michaels: Witch
* Toni Morrison: Beloved
* Delia Owens: Where the Crawdads Sing
* Christopher Priest: The Prestige
* Ann Radcliffe: The Mysteries of Udolpho
* Mary Roberts Rinehart: The Circular Staircase
* Diane Setterfield: Once Upon a River
* Mary Stewart: This Rough Magic
* Bram Stoker: Dracula
* Barbara Vine: The Blood Doctor, A Dark-Adapted Eye
* Patricia Wentworth: Pilgrim's Rest
* Oscar Wilde: The Picture of Dorian Gray
TRULY TERRIFYING
Most likely:
* Audible Original: Evil Has a Name
* Susan Orlean: The Library Book
Substitution:
* Bob Berman: Earth-Shattering √
Alternatives:
* Agatha Christie: Autobiography
* Neil Gaiman: The View from the Cheap Seats
* Christopher Hibbert: The Borgias and Their Enemies
* Sebastian Junger: The Perfect Storm
* Hesketh Pearson: Arthur Conan Doyle: A Life
* Patrick Radden Keefe: Say Nothing
* Bob Woodward: The Last of the President's Men, The Secret Man
CRYPTOZOOLOGIST
Most likely:
* Terry Pratchett: Guards! Guards! √
Alternatives:
* Arthur Conan Doyle: The Lost World
* Michael Ende: Die unendliche Geschichte (The Neverending Story)
* Stephen Fry: Heroes
* Neil Gaiman: Fragile Things
* Anne McCaffrey: Dragonflight
* Victor Hugo: The Hunchback of Notre Dame
* Terry Pratchett: Pyramids
* Philip Pullman: His Dark Materials
* Bram Stoker: Dracula
* J.R.R. Tolkien: The Children of Húrin, Tales from the Perilous Realm
DIVERSE VOICES
Most likely:
* Toni Morrison: Beloved √
Alternatives:
* Nina Blazon: Siebengeschichten
* Zen Cho: Sorcerer to the Crown
* Sara Collins: The Confessions of Frannie Langton
* Edwidge Danticat: Krik? Krak!
* Alexandre Dumas: The Three Musketeers
* Marlon James: A Brief History of Seven Killings
* Silvia Moreno-Garcia: Gods of Jade and Shadow
BLACK CAT
Most likely:
* Jim Butcher: The Aeronaut's Windlass √
Alternatives:
* Barbara Michaels: Witch
* Sofie Ryan: The Whole Cat and Caboodle
* Various Authors: Magicats
* Various Authors: Feline Felonies
CREEPY CRAWLIES
Most likely:
*Silvia Moreno-Garcia: Gods of Jade and Shadow √
Alternatives:
* Arthur Conan Doyle: The Lion's Mane
* Stephen Fry: Heroes
* Victor Hugo: The Hunchback of Notre Dame
* Rudyard Kipling: The Jungle Book
* Alexander McCall Smith: The Girl Who Married a Lion
* Terry Pratchett: Pyramids
* Philip Pullman: His Dark Materials
* Bram Stoker: Dracula
COUNTRY HOUSE MYSTERY

Most likely:
* Anthony Rolls: Scarweather √

Alternatives:
 Margery Allingham: The White Cottage Mystery
* Agatha Christie: The Regatta Mystery and Other Stories, The Pale Horse, Curtain, Halloween Party
* Wilkie Collins: The Woman in White
* Matthew Costello, Neil Richards: Cherringham
* Arthur Conan Doyle: The Naval Treaty, The Return of Sherlock Holmes (several stories), His Last Bow (several stories)
* Elizabeth George: Careless in Red, This Body of Death, Believing the Lie
* Anna Katherine Green: The Leavenworth Case
 Georgette Heyer: The Unfinished Clue, Footsteps in the Dark
* P.D. James: Unnatural Causes
* Mary Roberts Rinehart: The Circular Staircase
* Diane Setterfield: Once Upon a River
* Patricia Wentworth: Pilgrim's Rest
SPELLBOUND
Most likely:
* Zen Cho: Sorcerer to the Crown √
Alternatives:
* Hans Christian Andersen: Fairy Tales
* J.M. Barrie: Peter Pan
* Nina Blazon: Siebengeschichten
* Jim Butcher: The Aeronaut's Windlass
* Trudi Canavan: The Magicians' Guild
* Agatha Christie: The Pale Horse
* Michael Ende: Die unendliche Geschichte (The Neverending Story)
* Jennifer Estep: Kill the Queen
* Stephen Fry: Heroes
* Neil Gaiman: Fragile Things
* Lois McMaster Bujold: The Curse of Chalion
* Silvia Moreno-Garcia: Gods of Jade and Shadow
* Terry Pratchett: Wyrd Sisters, Maskerade, Pyramids
* Philip Pullman: His Dark Materials
* Diane Setterfield: Once Upon a River
* Mary Stewart: The Last Enchantment
* J.R.R. Tolkien: The Children of Húrin, Tales from the Perilous Realm
* Various Authors: Magicats
A GRIMM TALE
Most likely:
 Stephen Fry: Heroes
Substitution:
 Ellen Datlow & Terri Windling (eds.), Various Authors: A Wolf at the Door and Other Retold Fairy Tales √
Alternatives:
 Hans Christian Andersen: Fairy Tales
* Nina Blazon: Siebengeschichten
* Neil Gaiman: Fragile Things
* Alexander McCall Smith: The Girl Who Married a Lion
* Silvia Moreno-Garcia: Gods of Jade and Shadow
 Mary Stewart: The Last Enchantment
CREEPY CARNIVALS
Most likely:
* Fredric Brown: The Dead Ringer √

Alternatives:
* John Dickson Carr: The Hollow Man
* Arthur Conan Doyle: The Veiled Lodger
* Christopher Priest: The Prestige
* Clayton Rawson: Death from a Top Hat
PAINT IT BLACK
Most likely:
* Trudi Canavan: The Magicians' Guild √

Alternatives:
* Margery Allingham: The White Cottage Mystery, Blackkerchief Dick
* Nicholas Blake: Minute for Murder, Thou Shell of Death, The Beast Must Die
* Agatha Christie: The Pale Horse
* Ann Cleeves: Raven Black
* Sara Collins: The Confessions of Frannie Langton
* Wilkie Collins: The Woman in White
* Michael Crichton: The Great Train Robbery
* Thomas Hardy: The Mayor of Casterbridge
* Anthony Horowitz: The Word is Murder
* Marlon James: A Brief History of Seven Killings
* Elizabeth Kostova: The Historian
* Scott Lynch: The Lies of Locke Lamora
* Lois McMaster Bujold: The Curse of Chalion
* Toni Morrison: Beloved
* Mario Puzo: The Godfather
* Ruth Rendell: Some Lie and Some Die, Simisola
* Peter Robinson: Wednesday's Child
* Donna Tartt: The Secret History
* C.J. Tudor: The Taking of Annie Thorne
* Barbara Vine: The Blood Doctor, Asta's Book, A Dark-Adapted Eye
* Various Authors: Classic Crime Short Stories
Squares for which I've already got too many options to list them all here:

Finally, since I've found books for all of my card's squares, I don't currently expect to be using my transfiguration spells.  If during the game I decide I'm not in the mood for any of the book choices listed here, though, these are the squares (currently without associated books) from which, as of right now, I'd most likely make my replacement / transformation selection:
Original post:
ThemisAthena.booklikes.com/post/1935284/halloween-bingo-book-selections