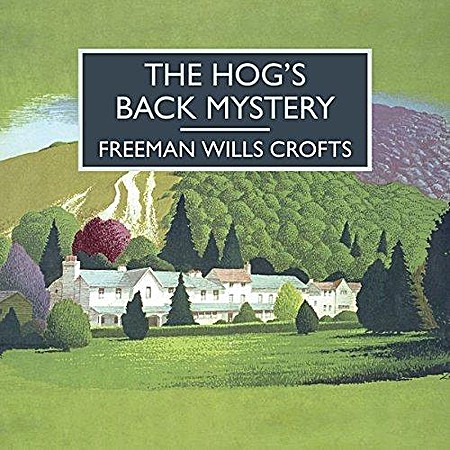 Part of Crofts's Inspector French series and my first book by Crofts, who was known for his painstaking attempts to "play fair" with the reader; which here, I'm afraid, hampered the development of the story a bit, in producing a fair bit of dialogue at the beginning that might have been better summed up from the third person narrator's point of view in the interest of easing along the flow of the story, and in holding French back even at points where a reasonably alert reader would have developed suspicions calling for a particular turn of the investigation.  But I like French as a character, and as for all I'm hearing this is very likely not the series's strongest installment, I'll happily give another book a try later.
~~~~~~~~~~~~~~~
Reading Progress Update: 180 of 336 Pages
Hmmm.  I'm beginning to understand why Tigus was wondering whether Crofts's insistence on playing fair with the reader is going to the disadvantage of Inspector French, in not making him draw conclusions and open up lines of investigation that would occur to a reader at this point.
Reading this for the Detection Club Bingo, and will also be posting a guess on its basis in the KYD green round (not saying yet for which card, though).
Original post:
ThemisAthena.booklikes.com/post/1648472/reading-progress-update-i-ve-read-180-out-of-336-pages