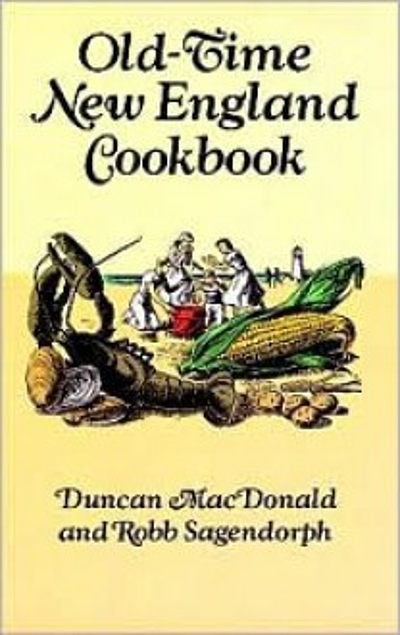 New England Cooking at Its Best
How do you combine traveling and cooking if both are your hobbies? Very simple – after you've savored the local cuisine of the place you have visited in restaurants, you take home a cookbook to try and prepare some of those dishes at home.
I bought the "Old-Time New England Cookbook" during my first visit to the region, and it fast became a staple in my cooking, whether for friends and parties or just for myself. This book, an unabridged republication of 1958's "Rain, Hail, and Baked Beans" (Ives Washburn, Inc., New York), is a wonderful introduction to traditional New England cooking, from classics such as clam and other chowders, lobster and Concord grapes, to bear marinade (a mixture of cider, orange juice and spices) and Governor Bradford's plum pudding. Arranged not by dishes but by seasons, the book introduces the reader, in addition to the flavors of the local cuisine, to those of the region's particular atmosphere and, through numerous little anecdotes, describes the origin and the popularity of individual dishes, and traces their development to the products available at any given time of the year. A particular treat are the recipes from New England inns reproduced at the end of the book – I have found the Bangor House Fish Chowder to be a particular crowd pleaser, but every dish I have tried so far went over very well with my guests. All recipes are well-described and easy to follow, and none contains ingredients that are hard or impossible to come by. If you're looking for a well-done and yet very affordable introduction to New England cooking, written with obvious love for the region's people, nature and seasons as well as for its cuisine, you should definitely give this book a try.
Merken
Merken