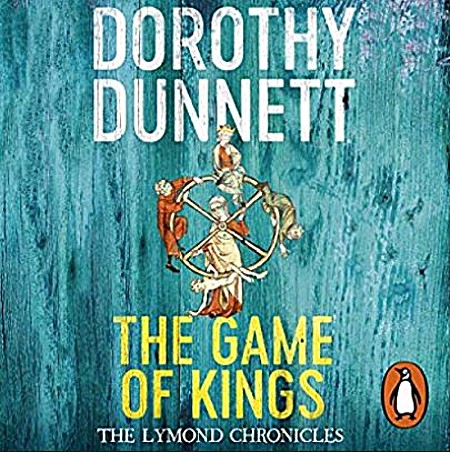 Clearly last month's reading highlight was the buddy read with Moonlight Reader, BrokenTune and Lillelara of the first volume of Dorothy Dunnett's Lymond Chronicles, The Game of Kings; a tour de force piece of historical fiction set in the mid-16th century, during the reign of England's boy king Edward VI (the son of Henry VIII) — or rather, his guardian Edward Seymour, the Duke of Somerset, who goverend England in his stead — and Marie de Guise, the widow of Scottish king James V, who ruled Scotland in lieu of her infant daughter Mary (Stuart).
Francis Crawford of Lymond, ostensibly the book's (and the series's) central character, is essentially Rob Roy and Robin Hood rolled into one, with a bit of Edmond Dantes thrown in for good measure, as well as just about every other hero of historical fiction seeking to recapture the position and estate taken from him by the connivance of his enemies. For the longest time, he wasn't even my favorite character in the book — those honors clearly went to virtually every major female character, all of whom are fully rounded, three-dimensional and very much their own women; strong, intelligent, and more than capable of holding their own in a society dominated by men.  Yet, I have to say that Lymond considerably grew on me in the final episode of the novel.
In terms of pacing, although the book took its sweet time establishing the characters and their place in the era and events of the history of Scotland during which it is set (while assuming its readers to either be familiar with that period in history or treating them as adult enough to read up on it themselves, without having to be taught by the author in setting up the novel), once it took off … it really took off, and I whizzed through the last big chunk in almost a single sitting (pausing once more only before the final episode), all of which literally left me breathless by the time I was done.  I can absolutely see myself continuing the series, though as a first read, these aren't the kinds of books I can seamlessly tie together one right after the other; so it may be a while before I'll start the next book.