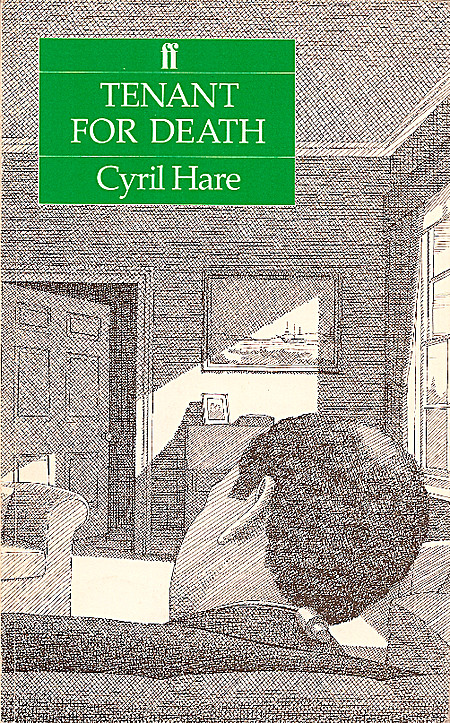 Reading Progress Updates
41 of 206 Pages:
Aaand we're off to our next forget-the-pandemic weekend read!  A corpse has been discovered as a surplus-to-inventory item, and the arrival of Inspector Mallett is imminent.
If I didn't know otherwise, I'd never believe that this was Hare's first published book — the writing is incredibly assured and has the same gently mocking tone as in the two other books by Hare I've read so far.  No wonder he would later (in Tragedy at Law) introduce a character like Francis Pettigrew — having met Mr. Pettigrew in that book, Hare's narrative tone in all of his books makes me think I might at least have caught a glimpse of the author himself there, though he'd probably be the first to (rightly) protest that one should beware of equating the (any) author with one of their characters.
RL will be interfering with my reading pleasure for the next several hours, but I'm hoping to be back and joining the good inspector soon!
Original post:
ThemisAthena.booklikes.com/post/2358713/reading-progress-update-i-ve-read-41-out-of-206-pages
100%:
Well, it turns out RL kept me busy for much longer yesterday than I'd anticipated, so I really only got back to this book today.
That said, I truly enjoyed it — even the fact that the murderer turned out to be the most obvious suspect, in the end, didn't bother me half as much as it had in An English Murder.  I also like the fact that Hare lets the murderer choose his own destiny — he is a likeable enough person; and clearly, though his motive doesn't justify taking the law into his own hands, it is more than understandable, and arguably the victim was actually by far the greater villain.
The more books I read by Hare, the more I find I'm coming to him less for a fiendishly-constructed mystery — none of the three books I've read so far was exactly that — but for his wry humor and incisive observation of people and society.  As it does for Mike, his technique of cutting from one scene to another, chapter by chapter, works well for me; much better than a linear narrative.  I (too) could have done with some of the two investigators' speculations on motive, means and opportunity — particularly at a moment where, as a reader, you had to have been sleepwalking through the book not to have clued in to the solution, at least in its very broad outlines — but by and large, this was yet another enjoyable read, and I'm definitely looking forward to continuing to explore Hare's fiction.
Original post:
ThemisAthena.booklikes.com/post/2376005/reading-progress-update-i-ve-read-100