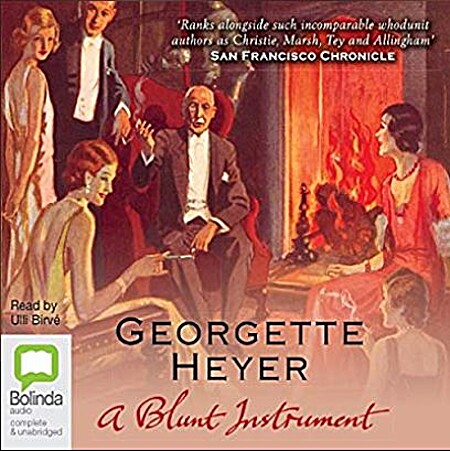 (Germany is UTC (GMT) +1, so it's already June 7 here and I'm allowed to roll again.)
This takes me to square 16: Mountain Cabin — read a book classified as mystery or suspense, or whose title contains all the letters in C A B I N.
This is a square I've been on before — but it's also one of the squares on this board that I'll always find a matching book for.
I'm in the mood for one of my go-to comfort reads, so I picked Georgette Heyer's final Inspector Hannasyde mystery that I haven't read yet, A Blunt Instrument.
Length: 293 pages
=> + $3 upon completion.
Original post:
ThemisAthena.booklikes.com/post/1898484/bl-opoly-dice-roll-8