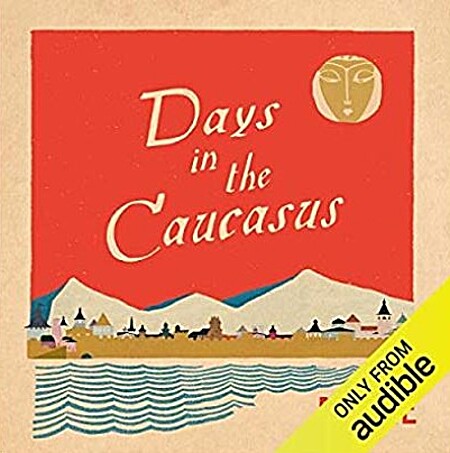 I may be tempting fate (especially since I really liked the book I just finished), but I decided to roll one more time after all:
… which takes me to square 35, European Vacation — and I think that means the BL-opoly gods really, really want me to use up all of my novelty cards, because that is a square I've already visited twice before and, hence, the perfect square to use my final novelty card, the race car, since I'd really rather read my final book of the game for a square I haven't visited yet at all.
So, passing "GO" one last time, too, I race to the one railroad I haven't visited yet, the Silk Road (square 5): Read a book set in or by an author from one of the 40 countries along the Silk Road. 
I decided to go with Banine's childhood memoirs in Azerbaijan, Days in the Caucasus.  Length: 288 pages — so if I finish it before August 10, that will give me another $3, which together with the $5 for passing "GO" will bring my total bank balance to $181 (vastly more than I expected to collect at the start of the game).
Original post:
ThemisAthena.booklikes.com/post/1932797/bl-opoly-dice-roll-25