24 Festive Tasks: Door 9 – Calan Gaeaf, Book:
Read any of your planned Halloween Bingo books that you didn't end up reading after all, involving witches, hags, or various types of witchcraft; or read a book with ivy or roses on the cover, or where a character's name / the title of book is / has Rose or Ivy in it.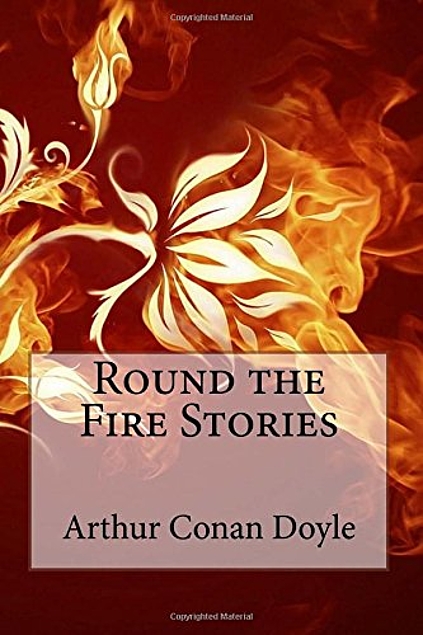 I decided to use two of Arthur Conan Doyle's Round the Fire Stories as my book entry for Calan Gaeaf: Both have pronounced supernatural elements and are also tinged with elements horror:
* The Leather Funnel and
* The Brown Hand.
As a side note, with this task, Saturnalia Task 1 (Mr. Bennet from Pride and Prejudice as Saturnalicius princeps), and the tasks included in my Looking Ahead to 2021 post (dreidel pick, reading goals, Terry Pratchett quote as a good omen, and bibliomancy), I have "technically" blacked out my "Festive Tasks" card, in that I've completed at least one task (book or other task) per square.  But of course I'll continue playing throughout December!  There are quite a number of tasks that I'm still looking forward to completing.  (Besides, I'm co-hosting the game, and at least one of the hosts ought to be sticking around until the end …) — I'm counting Nov. 30 as the moment of blackout, as I posted all of these tasks last night in the group constituting our home for the game (even if I only got around to transcribing this one and the Saturnalia task to my blog today).