First things first: The persistent bug preventing followers / readers to comment on my posts straight off the post (i.e., other than by using the WP Reader) has finally been weeded out, thanks to my hosting service's IT team … so you can, at last, comment even if you're not using the WP Reader.  (I double checked — it really does work.)  Thanks to the IT tech who made this possible!
As far as reading goes, I guess I can well and truly say April put me back on my regular track for the year 2021 — AND on the back end of the blog, I've even managed to factor in time, literally for the first time in years, to take a look at my "featured authors" pages (see the right column on the main Literature page).  They're a carryover from the very first version of "themisathena.info", which was not a blog but a "traditional" website, with authors constituting the main organizational unit (and artists / movies in the music and movie sections, respectively): Back then, I used to create a page dedicated to every author by whom I had written a review — obviously, in the days before blogging, the number of my reviews was much smaller, too, which was the only thing that made this approach feasible in the first place — plus a number of additional pages for authors one or more of whose works I was expecting to review in the near(ish) future.  When I first switched from "website" to "blog" back in 2016, I only copied over the featured authors pages for the writers whose works I had actually reviewed at the time … now I've finally gotten around to copying over the rest of the featured authors pages as well, and I've even managed to create a bunch of new pages in addition.  (All "featured author" pages include a biographical sketch — mostly, though not all of them, cribbed to some extent or other from Wikipedia and subsequently edited –, a list of major awards and honors (where applicable), the respective author's bibliography (including links to free online editions of their works, where available), a selection of favorite quotes, and, finally, a list of links for further information.)  By and large, it's an odd mix of personal canon / favorites, Western canon, world literature, and regional literature: I'd like to eventually get it to a selection of some 200 authors (I'm at approximately 180 now), and I have a list of writers whose "featured" pages I'm planning to create in the days / weeks to come … I'll probably call it a day at that point, however, at least for the foreseeable future (though, never say never; and of course, a few of the existing bibliographies still need to be updated as well).
As a result, there were no posts in my alphabet blogging series in April (so much back end stuff to write, so little time); however, I have every intention of going back to the final posts in that series in May, too.
The Figures
At the end of March, my number of books read in all of 2021 was 34 … as of the end of April, I am up to 62.  In other words, I read almost as many books in April as I did in the entire first three months of the year.  Waahooo.  (Which probably also means I'll be spending another week drafting this post.  Not-so-waahooo.  [ETA: Yup.  Started drafting on May 1.  We're now even more than a week later.])  The main reason for this huge jump in the number of books read is that April was essentially binge-on-your-favorite-authors month in the "dead author birthdays" category, which in turn also meant that (just looking at books set in places other than the UK or the U.S., or by authors not from either of those two countries) my Around the World project only managed to be advanced by one book that I read for the associated Diversity Bingo, plus a bunch of the birthday boy & girl selections.  I'll therefore include reviews for the books in question in those sections, with only star rating summaries in the "Around the World" section of this post — though I expect that to change again in future monthly wrap-up posts, with more "genuine" Around the World entries making an appearance there once more.  Anyway:
Average rating of books read to date: still 3.9 stars
Well, I guess what with most of my reading in April having been books by favorite authors, that sort of figures.
In terms of genres, the breakdown for April is:
Mysteries

(all but one of which, Golden Age): 12

Historical Fiction

(2 romances, 2 mysteries): 4

Classics

(2 of which, plays): 4


Fantasy:

2

Nonfiction

(1 x essays; 4 biographies / memoirs): 5
That's a surprising outcome (fewer than 50% of all books = mysteries) only if you don't take into account that two of the historical fiction books were mysteries, too, which (if you disregard HF as a separate entry) does bring the total number of mysteries to >50% of all books again after all.  By contrast, all that bingeing on favorites didn't leave any room for contemporary LitFic in April, but I'm happy that at least the numbers for the other categories remained stable vis-à-vis each other and vis-à-vis the mysteries (the figure for Classics even goes up to 6 if you disregard HF and move the two romances accordingly).
The gender balance is still solidly (2:1) on the side of the female authors.  For background on why I decided to track this, and incidentally also ethnicity, see HERE and the addendum HERE.
My Reading Projects
This project is continuing to be a rousing success so far; not only am I still ahead of schedule in terms of the total number of books read for it (10 / 25 at the end of April, with 8 / 25 having been the target for the first four months of the year); almost all of the books I read for this project have been among the standouts of my 2021 reading to date — and even with my April 2021 favorite author binge, the project has still managed to increase the share of books by non-Caucasian and minority authors included in my reading (still some 20%, which, although down from the just under 30% at the end of March, is still double my 2020 overall average of just about 10%).  So, hooray for that.
Various Authors; eds: Lisa Allen-Agostini and Jean Mason: Trinidad Noir (Akashic Noir)
Trinidad Noir is the, well, Trinidad installment of the Akashic Noir series of short story anthologies looking at the "darker" side of the respective titular location.  This can be a great way of sampling the fiction set in and / or written by authors from the place in question; and in terms of the quality of the writing, this particular installment certainly doesn't disappoint.  Yet, I can't shake the feeling that this collection undersells Trinidad as a place; not by focusing on its problems per se (that's what you expect in anything bearing the word "noir" in its title), but by putting front and center, in almost every single story, the cliché issues associated anyway in the public mind not only with Trinidad & Tobago but with virtually every single Caribbean island nation: drugs, corruption, and sex (straight, gay, for love, for money, for pleasure, by force, by free will, younameit).  As a result, and notwithstanding the island nation's undoubtedly in reality much richer and much more diverse history and culture, the authors and the anthology's editors — collectively, if not individually — reduce Trinidad's portrayal to stereotype; and that is simply a shame. 
(In fact, the list of contributing authors alone conveys a much better impression of the diversity of Trinidad's society than does the anthology's actual written content: Lisa Allen-Agostini, Kevin Baldeosingh, Shani Mootoo, Reena Andreamanickchand, Ramabai Espinet, Willi Chen, Jaime Lee Loy, Oonya Kempadoo, Elisha Efua Bartels, Lawrence Scott, Robert Antoni, Darby Maloney, Keith Jardim, Rian Marie Extavour, Elizabeth Nunez, Vahni Capildeo, Judith Theodore, and Tiphanie Yanique — names indicating a society that brings together people, and descendants of people, from every corner of the globe and representing a wide variety of cultural heritage.)
The two stories that I expect to stand out for me on a more lasting basis are Robert Antoni's How to Make Photocopies in the Trinidad & Tobago National Archives — a tongue in cheek riff on the borderline of bureaucracy and sleaze that will strike a chord with anybody who, FOIAs (Freedom of Information Acts) notwithstanding, has ever tried to access government records in a Caribbean island nation — and Tiphanie Yanique's Gita Pinky Manachandi, a heart-searing tale of immigration, class diversity, teenage friendship, adolescence, and, well, death.
The quality of the writing is uniformally high throughout the entire book, and the anthology does convey a sense of place as far as Trinidad's nature, geography, and city life is concerned; I thus can't bring myself to go any lower than 3 1/2 stars in my overall rating.  But the (IMHO) unnecessarily narrowed focus on the few issues that define Trinidad in public perception anyway (not least, in North America and Europe) — however pressing each of these issues may in fact be individually — came as a serious disappointment and left much to be desired.
Joy Harjo: Crazy Brave
Poet Joy Harjo is one of today's foremost Native American voices; her recently-published memoir was thus a proximate choice for the corresponding entry in my quest to broaden my literary horizons.
Harjo's life story is that of many Native Americans of her generation: as far removed from the American Dream as you can be; socially marginalized, with families torn apart by PTSD, a racist environment, government policy similarly ranging from outright racism to bland neglect and indifference, and the "coping" mechanisms of those tossed onto the scrap heap of society and abandoned there: chiefly, alcohol and violence.  Yet, she tells her story — which in the audio version she reads herself — in a flat, matter of fact tone, which left a much greater impression on me than other, similar tales, such as Sherman Alexie's Reservation Blues, which is brimming with angry young man sentiment, and which for exactly that reason had me stop caring after a while ("get on with your story already").  By contrast, I never stopped caring while listening to Harjo; in fact, this being a memoir, it's difficult to cleanly separate my respect for Harjo as a person and my assessment of the book as such, whose title aptly summarizes both Harjo's personal history and the personality coming across in her narrative.
Technically, every book that I read counts for this project, so in my month / quarter / year in review posts I tend to highlight only the books by minority authors and / or not written by authors from, or set in, the UK or the U.S.  As mentioned above, for purposes of this particular update, these books include one of my Diversity Bingo reads (above), plus part of this month's dead author birthday selections, and are reviewed in the respective sections of this post.  By way of a summary:
Diversity Bingo
Various Authors: Trinidad Noir (Akashic Noir series) – Trinidad & Tobago 
Dead Author Birthdays
Charlotte Brontë: Villette – Belgium
Ngaio Marsh: Black Beech and Honeydew – New Zealand
– Plus rereads of Marsh's New Zealand-based mysteries:

Colour Scheme
Died in the Wool
Vintage Murder
Photo Finish
Appointment with Agatha
Appointment with Agatha is a Goodreads group read project, inspired by the October 2020 centenary of the publication of Agatha Christie's first novel, The Mysterious Affair at Styles.  As part of this project, since October 2020, we are reading all of Agatha Christie's full-length novels in the order of their publication, plus a monthly topical "side read" by another Golden or Silver Age mystery author.
Agatha Christie's Novels
The Big Four
Ugh.  Well, let's just say this one will never be one of my favorite Christies and I'm very glad we put this one behind ourselves — things can only get better from here on out, and fortunately, they do.  The Big Four is one of Agatha Christie's monumentally big bad bloopers: disjointed, hyperbolically overblown and, at the same time, seriously underdeveloped in everything that matters, from plot to character development (what character development?) and beyond.  It is hard to believe that it comes straight on the heels of one of Christie's most innovative novels, and consequently, one of her biggest and most enduring successes (The Murder of Roger Ackroyd); and I would very much like to believe that if Christie had been able to focus more exclusively on the / whatever book following Roger Ackroyd, she would have produced something infinitely superior.  Because in large part, The Big Four owes its existence and subpar, disjointed nature to a major upheaval in Christie's life and her subsequent need to — for the first time ever — write for money: she'd recently learned that her husband had engaged in an affair serious enough for him to seek a permanent separation, had subsequently caused national headlines by disappearing from the face of the earth for 11 days (even Dorothy L. Sayers got in on the hunt for her vanished fellow writer), and was on the point of getting divorced.
In terms of "plot" (what plot there is), the book is based on several short story drafts which Christie found herself unable to finish and which, following a well-meaning but misplaced suggestion, she ended up cobbling together into a novel.  The end product is a piece of patchwork cloth with seams fraying all over the place that is really only held together by the chemistry and banter between Poirot and Hastings; a feature that Christie had thought she was abandoning when she married Hastings off at the end of Murder on the Links and sent him away to a ranch in "the Argentine", but on which she thankfully fell back here.  Other than that, the overall theme is a "secret society / world domination" conspiracy theory centering on super-arch-villains of James Bond-antagonist proportions, unfortunately minus the tongue in cheek humor that makes similar (and only marginally less outrageous) plotlines work so incomparably much better in other early works, such as The Secret Adversary, The Seven Dials Mystery and mostly even (for me, anyway) The Secret of Chimneys; and a narrative that literally breaks every single rule in Ronald Knox's Decalogue (or Ten  Commandments)*— the rules that, when founding the Detection Club only a short time later, Christie and her colleagues would come to adopt as part of the club's statutes in a bid to ensure a consistently high standard of writing and weed out cheap sensationalism. 
It would, fortunately, be a long time until Christie returned to major eyeroll-inducing, "oh God, woman, get over yourself" nonsense along similar lines as The Big Four, though when she did … oh well.  Let's not go there.  Suffice it to say for the moment that those books don't even have Poirot and Hastings as their saving grace.  So, two stars for the Little Grey Cells and their not just "slightly, but very slightly, below […] the average reader" mentally endowed sidekick; and it's two stars really only because I can't bring myself to rate anything featuring Poirot even less than that, and also because — in reverse application of the rating principle applying to ice skating competitions — I need to reserve the even lower star ratings for what I know is yet to come, to be able to appropriately single out those works' dire awfulness in the context of the Christie canon as a whole. 
(I'm not the first member of the Appointment with Agatha group to include a Dr. Evil meme in her comments on The Big Four — this one is just too apposite not to use it.)
________________________
* Side note: The Detection Club's current president, Martin Edwards, recently published an updated version of the "Decalogue", concocted by fellow crime writer L.C. (Len) Tyler.  My favorite entries include:
3. While not actually denying the existence of modern scientific methods of detection, the crime should as far as possible be solved by logic, ingenuity and sheer British pluck.

4. The police should tolerate, and preferably welcome, the assistance of an amateur detective, especially one who has never come across a murder before.

5. No clue should be discovered by a police officer if it could reasonably have been discovered by the amateur detective.

[…]

7. Identical twins may be introduced into the book, provided they are knowingly referred to as 'the Knox brothers'.

8. Nobody shall be murdered in a town if they could have easily traveled to a small village to be murdered.

9. Any technology not available during the Golden Age (mobile phones, internet etc) must fail just when most needed.

10. Snowstorms shall, as a matter of course, last long enough for the amateur detective to investigate all aspects of the case before the police can arrive.
(Nos. 5 and 8 especially are, of course, pure gold.)
Side Reads
Mystery with Thriller / Spy Elements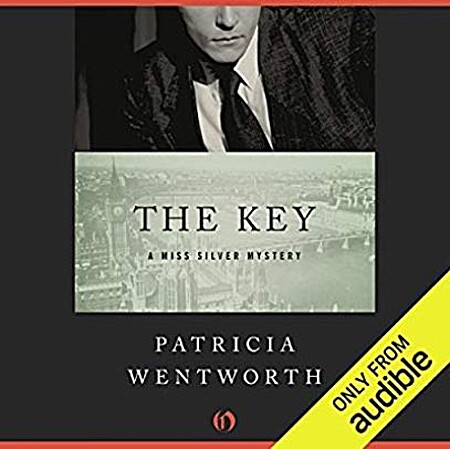 Patricia Wentworth: The Key
Like virtually all of the Appointment with Agatha side reads so far (except for Ellis Peters's Fallen into the Pit), The Key was a reread for me, but a thoroughly enjoyable one. 
This is a fairly early book in the context of Wentworth's Miss Silver series and one of her first really solid books, chiefly relying on a well-drawn locale, (mostly) individualized and engaging characters, and an entertaining chase for the killer, with plenty of red herrings and reverses — instead of the romance and mystery tropes that characterize Wentworth's earliest Miss Silver books (all of the five first entries in the series, though none more so than Grey Mask).  This being a book by an author who started out as a romance novelist, it does of course feature the obligatory romance element, which (like in most other Miss Silver books) is the bit that I could do without the easiest, though here at least the young woman in question is endowed with a brain and plenty of pluck and by and large rather likeable. 
Like most of Wentworth's other books written during or shortly after WWII, The Key makes use of the wartime setting, maybe not in the most ingenious of ways, but, as the intrusion of secret weapons, espionage and fifth columnists into English village life goes, in a fairly workmanlike and decidedly less hyperbolic manner than many another book written during the period (and as far a cry as imaginable from Agatha Christie's concoction of 17 years earlier, The Big Four).  And of course, Maudie (Silver) is just being Maudie — she's really come into her own at this point, and that's definitely a good thing.  We still do get a "woman in peril" ending; one of the tropes that Wentworth would continue to include in almost all of her Miss Silver mysteries: Oddly, that ending, the book's premise, and the overall solution was what stood out most clearly in my memory from my first reading experience several years ago, so it was probably just as well to reread it so as to remind me what else it had to offer.  Unlike some, though fortunately only a minority of entries in the Miss Silver series (most notably, The Alington Inheritance), this is a book I can easily see myself picking up for more rereads in the future. 
The Appointment with Agatha "side reads" tie in neatly with my own Detection Club reading project; notwithstanding that so far, with the exception of one book, I was already familiar with most of the books selected.  While my own reading project does have the members of the "actual" Detection Club at its core (and of course, Agatha Christie was a founder member of that most illustrious of all crime writers' societies), it effectively extends to any and all books and authors discussed by the current Detection Club president and chief historian, Martin Edwards, either in The Golden Age of Murder or in  The Story of Classic Crime in 100 Books (reading list HERE); as well as to Golden Age crime fiction as such, particularly as recently republished in the British Library Classic Crime series — edited by Martin Edwards — or by publishers such as HarperCollins, Dean Street Press, and Arcturus Press.  This latter aspect, in turn, makes for a natural overlap with the Appointment with Agatha "side reads".
I managed to advance my personal Detection Club reading project by two additional books in April 2021:
Christianna Brand: Death of Jezebel
Print copies of Christianna Brand's fourth Inspector Cockrill mystery, Death of Jezebel, are notoriously hard to come by even at collectors' prices, never mind within the price range affordable to the average reader, and it baffles me why that should be the case — it's easily one of the strongest entries in the series.  Luckily, in the absence of affordable print editions, at least there is an audio (MP3) version out there for a reasonable price, read by Derek Perkins, whom I rather like as an audiobook narrator. 
Characterization was one of Brand's strong points, and few mystery antagonists are as deserving of their fate as this book's eponymous "Jezebel": Even most exponents of Georgette Heyer's usual collection of vinegar and acid can't hold a candle to this woman; in fact, you have to go all the way to Penhallow to find the likes of her (or, say, Agatha Christie's Mrs. Boynton or Simeon Lee … or on the saccharine end of things, Uncle Joseph from Heyer's Envious Casca).  Unlike Mrs. Boynton and, especially, old Adam Penhallow, "Jezebel" meets her ordained end fairly early in the novel; not, however, before having casually ruined several lives on the book's very first page (one literally, another one figuratively) and plenty of others to some extent or another in the time intervening between the mystery's opening and her rather dramatic exit from the stage. 
What ensues is an investigation characterized by another one of Brand's great strengths: a fiendishly clever locked room / impossible crime scenario with enough sleights of hand, reversals and red herrings to give you a persistent case of whiplash.  "Jezebel" tumbles to her death on the stage of a pageant, which gives Brand a great opportunity to play with each and every sort of theatrical props, appurtenances, and scenery, from masks, costumes, stage doors and other features of stage design to the pageant's two- and — yes — four-legged participants and the production's other necessary personnel (director, producer, assistant, dresser, financier, etc.), all of whom of course have a bone to pick with the victim-to-be.  (Well, OK, the four-legged participants arguably don't, other than being made to dance to her orders to begin with.)  And like in all of her books, Brand scrupulously plays fair with the reader: You may have the odd "oh, duh …!" and "headdesk" moment when you get to the solution, but there is very little background information added at the end that hadn't at least been hinted at before, and none of it directly relates to the "who", "why", and "how" of the crimes committed.
Harriet Rutland: Knock, Murderer, Knock!
Harriet Rutland (real name: Olive Shimwell née Seers) is one of many Golden Age detective novelists benefiting from the recent wave of republications — her body of work, which, like that of Mavis Doriel Hay, consists of all of three novels, had fallen into near-complete oblivion by the time it was dug out of the pit and republished by Dean Street Press, with introductions by Curtis Evans (who blogs at The Passing Tramp and whose blog is incidentally, like those of Martin Edwards and fellow classic crime enthusiasts Paul Barge and Kate Jackson, very well worth following if you're into Golden Age mysteries).
Knock, Murder, Knock! was Rutland's first mystery and one of two books featuring an investigator named Mr. Winkley, associated with Scotland Yard but not part of the regular "force".  It is set at a formerly highbrow, now a bit run-down spa in a fictional Devon location: Rutland was living in Ireland at the time of writing and based her description of "Presteignton Hydro" on just such an institution near her home; given the cast of characters making up her fictional hydro's guests / patients and staff (as well as two of the investigating policemen), the change of location may have been a wise idea.  For the cast of characters are certainly one of this book's greatest highlights; they're eccentrics from first to last (well, OK, with the exception of the doctor in charge of the institution, his secretary, and the local inspector initially in charge of the investigation), and Rutland handles them with great assurance.  The murder method — death by knitting needle — is on the more unusual side as well (was Rutland punning Christie's Miss Marple and Wentworth's Miss Silver, one wonders?), and the novel had me feeling very well entertained until just after the first murder had happened, about 1/5 of the way in. 
Alack and alas, Rutland almost lost me during the following 2/5s (the book is just under 250 pages long, so 1/5 approximately equates 50 pages or a little less); not merely because in those roughly 100 pages not a lot happens besides a police investigation that doesn't greatly advance the plot, but also, as is expressly confirmed later, the local police (inexperienced in the handling of capital crimes) omit a number of fairly routine steps, and it is only due to these omissions that significant information remains undiscovered which, if the proper steps had been taken, would significantly have curtailed the whole affair.  Debut novel or not, I don't much care for books whose plot has to rely substantially on professionals failing to comply even with the most basic requirements of their job in order for the book not to be over before it has really begun.
Fortunately things get lively again about 3/5 of the way in, and I read the final (ca.) 100 pages as quickly as the first (ca.) 50; even though there, too, I had my misgivings, this time in connection with Mr. Winkley's approach to the investigation: This sort of thing may or may not have been legal at the time when the book was written (though I doubt Rutland even took the trouble to check) — and it's of course not entirely fair to judge a book by standards other than those applicable at the time of writing — but there is little doubt that Mr. Winkley's manner of proceeding would, in and of itself, cause the whole investigation to be thrown out today on a whole range of grounds; including at least two moments of downright foolhardy and unprofessional risk-taking, as well as issues of basic fairness that are profoundly enough ingrained in my thinking that I found it hard to simply set them aside on the grounds of "different times, different mores."
Still, I'm going to take Rutland's handling of the cast of characters, and a friend's recent glowing review of another Rutland book (Blue Murder) as a positive sign and keep her on my TBR (it's only two more books anyway).  I do, however, think I'll save Blue Murder for last; it may well be the strongest of the lot, and if possible I'd like to end my run with her books on a high note.
(Dead) Author Birthdays
This is a reading challenge associated with the (Mostly) Dead Writers Society on Goodreads; I decided to join it because it, too, is as much an invitation to reconnect with the classics as it is one to walk down literary paths less traveled; so it, too, ties in nicely with my own reading goals for this year. In fact, in April 2021, this turned out to be the major determinative feature of my monthly reading, though decidedly more along the lines of "reconnecting" than "walking literary paths less traveled": I did make sure to at least include a number of new-to-me books by the authors selected, but there was much reread bingeing as well, with the overall result that no less than 14 of the 27 books I read this month neatly fall into this project.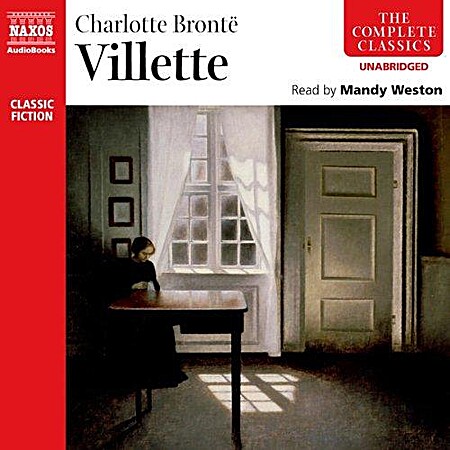 Charlotte Brontë: Villette
Villette was one of the Brontë sisters' few mature works I had yet to read (besides Charlotte's The Professor — which is actually the first version of what would, after a major revision, become Villette — and the opening fragment of the substantially unfinished Emma, as well as most of the siblings' juvenalia).  It was, thus, a logical choice in the April "literary birthdays" category.
Like most of the Brontës' novels, this book is partially based on personal or family experience (and vastly more so than, e.g., Emily's wildly Gothic Wuthering Heights). Charlotte Brontë herself had spent time in Brussels, first as a student and later as a teacher, and this novel's eponymous location, though fictional, is clearly based on the Belgian capital.  The same is true for the heroine's experience there, which to some extent runs parallel to that of the author; including her growing affinity for one of the teachers at her own school.  The novel takes a bit of time to get going; though knowing the my Haworth ladies, I had every confidence that the idyllic opening chapters were necessary to establish the background for events occurring later on, and that proved to be the case indeed.  And once our heroine, Lucy Snowe — now grown up — is left penniless, destitute, and without friends or family, we're in classic Brontë territory and things quickly become interesting.  By this time I had long developed a fondness for Lucy based on her narrative voice alone — or more precisely, the ostensibly third-person narrative voice, which however relates the events, for about 99% of the book, strictly from Lucy's perspective –; and which, like those of Jane Eyre and Shirley, shows her to be a woman of both head and heart: independent and able (indeed, insistent) to be her own woman (regardless of society's expectations and the limitations imposed by social convention), clear-eyed, not easily ruffled by adversity, charitably disposed even towards those not obviously deserving her good will, and courageous to a fault: In an age when traveling alone even as far as a day's coach ride was a substantial undertaking for a woman (particularly so, a young, unmarried woman), Lucy not only braves the uncertain roads of her homeland but even the wild, seasickness-inducing waters of the Channel and, subsequently, although she does not speak a word of French, a night alone in a coastal inn and again, the next day, the coach journey on to Villette, solely on the basis of a chance remark by a new acquaintance on board ship, even though she doesn't know a single person in that foreign town; in the hope of securing the position casually mentioned by her traveling companion.  That's some pluck — and yet, but for the uncertainty of the employment position, it closely mirrors what Charlotte Brontë herself had experienced at a comparable age.  I think it's important to bear this in mind lest one be too tempted to consider the Sisters B. as regionally circumscribed Yorkshire authors, solely because they chose to set most of their fiction in the part of England where they also spent most of their own way-too-short lives.
Lucy's life at the school in Villette is not a bed of roses, though compared to others in her situation she is still very lucky, and I greatly enjoyed watching her making her own way there solely on the basis of her own gifts.  I might have wished Lucy's first love in Villette to have been rewarded in the end, but then, that is probably my personal prejudice more than anything else; as is my profound objection to the man on whom she chooses to bestow her affections next (I kept yelling "no, no, no, don't go there" more and more frequently as the novel progressed), based on his character and his attitude towards Lucy as much as based on his views on women and religion generally.  To do him justice, he ultimately redeems himself in a manner I wouldn't have foreseen: A friend who recently also read Villette suggests in her review that Brontë just might have been wanting to have her cake and eat it, too, as far as this gentleman is concerned; and given the novel's ending — as well as the fact that this is the character who is based on Brontë's own (thoroughly unhappy) love interest in Brussels — that is probably only too true.  Yet, I just may opt for one of the Brontës' juvenalia as my next experience with the siblings' works (or a reread of Shirley); right now, I don't much feel like encountering the same gentleman again, and probably in even more predominant form, in this novel's original version (The Professor) anytime soon.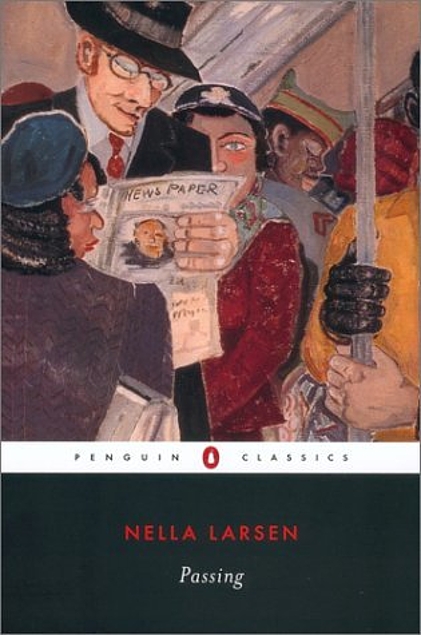 Nella Larsen: Passing
Nella Larsen's Passing had been sitting on my TBR for a minor eternity; when I found that her birthday, too, was in April, I knew that I had laid my hand on another entry for this particular reading challenge.
The novella's title refers to an extremely light-skinned person of color's "passing" from their community — their (black / colored) family, friends, and neighbors — into the white man's world, leaving their own community behind and hoping for acceptance in white society, all the while praying that their true origin will never be discovered, as that will inexorably lead to their being ostracized (and quite possibly, physically harmed): all this, not merely in the profoundly segregated Jim Crow South, but just as much in the oh-so liberal northern states (the story begins in Chicago and eventually moves to New York City). 
There is much to admire about this book; Larsen unflinchingly exposes the underpinnings of a society still tinged by the attitudes of pre-Civil War America, where every step across racial lines (even if only a single, fleeting one) is fraught, for any person of color taking it, with the risk of rejection and humiliation; and of course, even worse so, the attempt to partially reverse the "passing" — the attempt to reconnect with the black community, once the crossing of racial lines has been revealed as an empty, meaningless choice; replacing one's authentic roots, whatever their nature, with the constant, fierce, stubborn struggle to maintain a fiction, a lie, and the as-constant fear of discovery — is bound to bring even more heartbreak: "Passing" makes a person a chimera, a creature belonging nowhere, and the way back (to the extent it is even possible at all) will be watched with as much suspicion by their former black friends and neighbors as the chimera fears while moving in the white man's world. 
If there is one thing about Larsen's book that left me a bit unsatisfied it was the ending; chiefly because she does present a clearly identifiable ending at all, at least as far as the outside world is concerned (and it is not a surprising ending, either): Yes, there are the psychological ramifications of that ending, which everybody will have to live with (however much one might want to deny them and push them away), but still, this turns the book's events into a mere episode within the life of most of its characters, which they can leave behind if they so choose, whereas that would likely not necessarily have been an option in real life.  By and large, though, I am very glad I finally read this book — and it's yet another way in which my Diversity Bingo reading project has paid off, too, as this was another book that I had initially considered in connection with that particular project.
John Mortimer: Murderers and Other Friends
This book is the second part of Mortimer's autobiography — or rather, his chapter-long essays on life, society, politics, the theatre and movie industry (with guest appearances by Gielgud, Olivier, Niven, Harrison, Guinness, and plenty of other luminaries), the law, justice (not the same thing at all), family, friendship, education, travel, and a whole host of other subjects, with autobiographical subtexts: in its general nature something akin to a bastard child of Montaigne and Shakespeare's Dark Lady, educated in turn by Oscar Wilde, La Rochefoucauld, and Aristophanes.
I had originally picked this volume because its title suggested that it might make for suitable companion reading to Mortimer's Rumpole series, which has long been a personal favorite; and while that is in part certainly the case, I got oh-so-much more than I had bargained for (while at the same time never feeling that I might more suitably have wanted to start with the first of Mortimer's autobiographical titles, Clinging to the Wreckage; although that book and also the third and fourth volumes of Mortimer's part-autobiographical ruminations, The Summer of a Dormouse and Where There's a Will, have since been moved a few rungs higher on my TBR).  If you know your Rumpole (or your Titmuss), there is little in here on issues directly or indirectly related to the justice system, the practice of law, and politics (especially social politics) that will surprise you, though of course I did enjoy Mortimer's insight into some of his more famous cases, and even more so, the less famous ones.  Either way: never fear, there is still going to be plenty here that you won't have heard before, both in and (especially) out of court.  And it's all immensely quotable; at times, I felt like marking and excerpting literally every other paragraph.  Mortimer has a playwright's (and, well, an experienced barrister's) sense and timing for the perfect punch line; but like in his fiction and dramatic writing, there is considerably more to the episodes he relates than merely a good joke — and yes, there is a definite point to this book's title, too; not only as it relates to Mortimer's many "other friends" (i.e., those who didn't happen to be murderers).  In one of the book's early chapters he writes:
"Beneath all the suave, assured, perhaps pompous, behaviour of advocates in murder cases there is a haunted insecurity, a dread of forgetting to ask a question, or worse still, asking too many and so destroying the future of the client in the dock, who is also giving a more or less convincing performance of quiet confidence and who has become, for the short period of the trial, your dependant and, in some strange way, your friend.

It's not, I suppose, what you would call true friendship.  […]  The friendship only lasts for a short time, a few weeks or however long the trial takes.  When the trial is over, you say goodbye to them in the cells […] If you have shared a success, the relationship is also over and they will stare straight through you even though you meet again in the most respectable circumstances, on the terrace of the House of Commons, for example, or in the Crush Bar at Covent Garden.  They no longer depend on you, try to impress or even entertain you.  When they are out of danger they want to believe you never existed.  Those accused of murder are the best fair-weather, or rather ill-weather, friends.

What the defending counsel learns — a useful lesson when dealing with all types of friend — is to refrain from judgement.  There are plenty of people whose business it is to perform this unpleasant function: judges, juries and, perhaps, God.  The defender's task is to listen and suspend disbelief.

Filson Young, writing in the Notable British Trials series about Dr Crippen, a murderer who impressed everyone with his politeness and modesty, said that it was 'what we have in common with a criminal, rather than the subtle insanity which differentiates him from us, that makes us view with such lively interest a human being who has wandered into these tragic and fatal fields'.  The lively interest almost always falls short of understanding.  One of my greatest friends, at Oxford and for many years after, was a pacifist, a Greek scholar, a lover of Mozart and a country doctor.  He ended his life, after killing his mistress, by committing suicide.  I can only think of him as a friend, as a murderer I cannot understand him at all."
And picking up on these initial thoughts, Mortimer concludes this book's reminiscences:
"All fiction, all plays, all detective stories, all parables, all fairy stories, myths and religions, are our attempt to provide an explanation for the haphazard events of our lives, or at least impose some order on them.  We long for the logical patterns which poets and story-tellers provide so easily.  So, depending on the time and place of our birth, we may decide that this cruel world is some sort of obstacle course on the way to heaven, or that quarrels among the gods are responsible for wars and shipwrecks, or that God was born of a virgin and executed to redeem our sins; or that, far from being merciful, God has decreed the death sentence for blaspheming against Him and His holy works.

'Literature is a luxury;' said Chesterton, 'fiction is a necessity.'  Fiction is our excuse to play God, to create characters and set them in motion, to make them act out, at our command, what we hope, or believe, is the truth about existence.  If only I were now writing a novel I could tie up all the loose ends of this book so that they pointed to a theme.  I could explain these random encounters by some analysis of my character which would turn me into a credible and consistent work of fiction.

I have not been writing a novel, although once you decide what to leave out, or how you feel about an event that happened, or how you would like the reader to see it, you are on your way to inventing a myth.  Politicians describing the economy, lawyers and judges describing a crime, every one of us re-inventing our pasts, are myth-makers to a greater or lesser degree.  Fiction is what comes naturally to us.

All the writer, deprived of fiction's true freedom, can do is to try to remember, quite honestly, how things seemed at the time.  This is how I felt then about the murderers and friends; the murderers who might have been momentary friends, and the friends, on friend at least, who became a murderer.  It was not my business to reach a verdict on them and so there need be no summing-up.  Summing-ups in court are, in any event, thinly disguised attempts to persuade twelve honest citizens to agree with you."
The Ngaio Marsh Binge within the Author Birthday Binge
The first book by Ngaio Marsh that I ever read happened to be her very last one, Light Thickens, which is as much concerned with a production of Shakespeare's Macbeth as it is with the murder of one of the cast members.  To a mystery fan without any Shakespearean inclinations, this might have proved fatal, as the murder (and consequently, the "mystery" part of the book) only comes at approximately the halfway point; whoever reads that book solely with the expectation of solving a puzzle can't fail to be disappointed.  To me, however, it was a God-send: I instantly knew I'd found a new favorite author.  Light Thickens is — even after the murder has happened — all about Shakespeare, and the world of the theatre in general (and I found to my delight that Marsh's series detective, Roderick Alleyn, is a Shakespearean, too; as indeed, with that last name, how could he not be?).  Reading up on Marsh's biography, I learned that she herself was a well-renowned director, with Shakespeare her particular forte; and Mr. Alleyn (that's ALLen, not AllEYN, incidentally) really was named for Edward "Ned" Alleyn, the star actor of the Elizabethan Age, who had founded Dulwich College, which Marsh's father had attended, and which she had just visited when she sat down and began the first draft of her very first mystery, which would eventually be published under the title A Man Lay Dead.
I binged on Marsh's entire Roderick Alleyn series in the weeks after my discovery of Light Thickens.  The writing, particularly Marsh's deft hand at characterization, delighted me throughout.  I also found that Marsh had set several of her mysteries in her native New Zealand (and they even included well-rounded, prominent, largely positive portrayals of Māori characters — a thing practically unheard-of elsewhere in the world of Golden Age fiction).  Other than her mysteries set in the world of the theatre and / or in New Zealand (three of the four NZ-based books combine the two elements to some extent or other), my firm favorites soon were her "English village" books, which routinely turn the idyllic picture of English country life on its head in just as insidiously trenchant a manner as Agatha Christie's Miss Marple books and some of Georgette Heyer's mysteries with a village setting.  (Quoting from memory, from Christie's A Murder Is Announced: "Especially in an English village — turn over a stone, and you have no idea what is going to crawl out" … that is definitely true for Marsh's books as well.)  Moreover, as a "colonial" who spent long periods of her adult life in both New Zealand (where she eventually died) and in England, Marsh had both an inside and and outside perspective on British society and politics, and — although careful never to leave the stylistic confines of the Golden Age mystery tradition — she occasionally used plots and characters that allowed her to comment on issues that she felt needed to be addressed; probably most successfully so in Scales of Justice. 
Obviously and like most writers, Marsh has her downsides; if piano is, to misquote Ursula K. Le Guin *, the opposite of forte, Marsh's "pianos" are homophobia and a manifestly simplistic understanding of organized crime, especially the drug trade, as well as religious sects.  She insisted that she always read up on the subjects she addressed in her books and had in fact amassed quite a sizeable reference library over the years, and admittedly I don't know what type of literature would have been available to her and what books her reference library consisted of; but be that as it may, other than her first two books (A Man Lay Dead and Enter a Murderer, which I've come to consider her "apprentice" works; though the theatrical setting of Enter a Murderer already hints at what was to come later), as well as Alleyn mystery no. 3 (The Nursing Home Murder, which is more skillful, but where she was reaching for something she was not quite able to accomplish yet), any and all books that substantially feature either of Marsh's "pianos" are invariably among the worst in her canon.  (My personal "bottom of the pits" list constitutes of Alleyn books nos. 4 and 17, Death in Ecstasy and Spinsters in Jeopardy; but there certainly are cringeworthy scenes and characters in other books as well.)
And yet, those "pianos" notwithstanding, Marsh has now been a favorite author of mine for a considerable amount of time, so within a birthday-related reading challenge, it was more or less a given that I would reach for more than one book by her as part of my April reading.
____________________________________
* From No Time to Spare (see further below, in the "Authors in Residence" section of this wrap-up post): "If piano is the opposite of forte, graceful chitchat with strangers is definitely my piano."
Black Beech and Honeydew
Perhaps oddly, although I had started to read up on Marsh's personal background as soon as I had discovered her Alleyn books, until now I never got around to her autobiography (first published in 1966; republished in a revised and enlarged edition in 1981, the year before her death) — so what better occasion than the (Mostly) Dead Writers Society's literary birthdays challenge to remedy that fact?
From the style of other nonfiction texts of hers, such as the biographical essays on Roderick Alleyn and his wife, painter Agatha Troy, as well as her rather trenchant letter to an aspiring author hoping to make it to publication on her coat tails (My Poor Boy), I knew that Marsh "in real life" was a formidable personality, not given to mince words if required by the occasion (I suppose in a theatrical director that's more or less mandatory); sober, matter-of-fact, straightforward, and with enough honesty and sense of humor to be, on the one hand, her own fiercest critic, and on the other hand, able to laugh at herself.  Yet, her mysteries display her artistic side; her sense of the dramatic, as well as her sense and professional training as a (visual) artist, certainly helped her in creating both the characters and settings of her books.  It is surely also no accident that six books into the series Inspector Alleyn falls in love with and (a few books later) eventually marries a painter.  In Black Beech and Honeydew, both of these elements — the sober, wry nonfiction commentator and the artist — merge to great effect: what will undoubtedly remain with me longest are not merely individual incidents narrated in the book but also images created in my head of the New Zealand of Marsh's youth, of individual members of her family or people she encountered over the course of her life, and of scenes (or sceneries) that struck her as noteworthy during her travels.  Here is her description of the place in the hills outside of Christchurch where the Marsh family would make their home, moving from (then more affluent) Fendalton when Ngaio was a little girl, and which would remain her home and her New Zealand refuge for the rest of her life:
Ngaio Marsh at home
in Christchurch, NZ (1978)
(source)
"When I looked south from the higher branches of my wellingtonia tree in suburbia, I saw, above park, roofs and Cathedral spire, the Port Hills.  They were only four miles away but to me they seemed as romantically distant as those snowy Alps that stood to the north beyond the Canterbury Plains.  The hills were rounded and suave in outline with occasional craggy accidents.  They would be called mountains in England.  The tussock that covered them gave them a bloomy appearance as blonde hair does to a living body.  I was told that a long time ago they had moved gigantically and heaved themselves into their present form and then grown hard, being the overflow of a volcano.

The crater of this volcano is now a deep harbour into which a hundred and fifteen years ago, sailed the First Four Ships: Sir George Seymour, Randolph, Cressy and Charlotte Jane, bringing the founders of the Canterbury Settlement. […] Whenever I return to New Zealand I like to come home by the hills and still think that an arrival at the pass on a clear dawn is the most astonishing entry one could make into any country.  There, as abruptly as if one had looked over a wall, are the Plains spread out beyond the limit of vision, laced with early mist, and a great river, bounded on the east by the Pacific, on the west by mere distance, and from the east to west by a lordly sequence of mountains, rose-coloured where they receive the rising sun.

[…]

In our Fendalton days there was only a scatter of about twenty houses on the hills.  We were lent one of these for a summer holiday — a house amidst tussock with nothing but clear air between it and the foothils of the Alps, forty miles away on the other side of the Plains.  It was this visit, I think, that decided our move. […]

So, on what seems to me to have been an interminable journey, we plodded through the borders of Fendalton, round the parks, past a region of drafting-yards and sheep pens where, once a week, livestock was sold, down a long highway and into Wilderness Road, an endless stretch between gorse hedges.  It is now a main suburban street.  This brought us at last to the hills; to a winding lane, a rough track and our destination. […]

The new house smelt of the linseed oil with which the panelled walls had been treated and of the timber itself.  It was a four-roomed bungalow with a larger semi-circular verandah.  The living room was biggish.  There were recesses in its bronze wooden walls and there was a pleasant balance between them and the windows.  My mother had a talent for making, out of undistinguished elements, a kind of harmony in a room.  At once it became an expression of herself and the warmth she always lent to human relationships. […]

From the beginning we loved our house.  It was the fourth member of our family and for me, who still lives in it, has retained that character: it has been much added to but I think its personality has not changed.  A city has spread across the open country where sheep and cows were grazed: the surrounding hills where I and my friends tobogganed and rode our ponies, are richly encrusted with bungaloid or functional dwellings.  An enormous hospital covers the old mushroom-paddock: Cashmere, which is our part of the Port Hills, is now a 'desirable suburb'.  But no skyscraper out on the plains can ever be tall enough to hide the mountains and, strangely enough, the little river Heathcote, where we used to sail on rafts that we built ourselves, has scarcely changed.  Children still paddle about on it in home-made craft."
What a lovely place indeed to call your home.
Obviously, one of the book's particular attractions to me were Marsh's extensive comments on the world of the theatre, and on Shakespeare's plays in particular.  To my great delight, she not only devotes considerable space to the productions in which she herself had a hand, as well as the very first ones that she saw as a child and a young woman, and which would inform her as much as her family's living room theatricals (both her parents were gifted amateurs; particularly so her mother, who had once in fact been invited to join a professional company, but had declined — with a somewhat heavy heart, one imagines — on the grounds of the uncertainty of the touring company life): Marsh also details at length her own interpretation of Shakespeare's and other authors' plays — especially, besides the Bard's works, Pirandello's Six Characters in Search of an Author, productions of which counted among her greatest successes as director –; and she (thankfully, from the fellow aficionada's point of view) even goes so far as to include, verbatim and unabridged, her Note on a Production of Twelfth Night, as published in Shakespeare Survey No. 8: The Comedies (ed. Allardyce Nicoll). 
Marsh rehearsing with cast members of the University of Canterbury Drama Society (NZ) for a 1958 production of Hamlet (source: Wikipedia).
Marsh's book, like many memoirs, is not a beat-by-beat chronological recitation of every significant event of her life, but it does allow the reader to get to know her; or at least, the person as who she saw herself and wanted to be seen by others.  Along the way, we learn about Marsh's life in England, two of her many extensive sea voyages, and the background of several of her novels; besides the theatre and New Zealand, notably also that of When in Rome, where a murder occurs in a Minoan grotto deep below a Catholic church, which church, as well as the older archeological wonders and excavations extending far into the earth below the Catholic building on the surface, actually exists precisely as described in Marsh's mystery.  She really did very much believe in the tenet "write what you know" and was informed, in much of her writing, by personal experience.  Towards the end of the book we also witness, through her eyes, a(nother writer's) induction ceremony in the Detection Club (Marsh herself would be invited to join a few years later), as well as her first encounter with Agatha Christie, her comments on the writings of Christie ("at the apex of the classic style of detective fiction") and other mystery writers, notably of course Arthur Conan Doyle (whose works she first read as a young girl in the original Strand Magazine editions; how I envy her for that!), her dissatisfaction with cover artists, who, she found, very seldom devote due attention to the nature and details of the scene they portray (or even to the question whether such a scene, or such characters, feature in the book at all), and last but not least on the mystery genre as such: "a salutary exercise in the techniques of writing", particularly in what she considered "an age of much shapeless fiction".  The detective story, Marsh writes, "is shapely.  It must have a beginning, a middle and an end.  The middle must be a logical development of the beginning and the end must be implicit in both.  Economy as well as expressiveness in words must be practised.  One may not stray too far from the matter-in-hand."
Ngaio Marsh and Agatha Christie (Savoy Hotel, London, 1962)
(sources: here and here)
It also emerges from Marsh's autobiography that her decision to include Māori characters in some of her novels was by no means an accident.  She very much took it for granted that New Zealand was a country where Europeans had immigrated, not to push out its indigenous people but to live side by side with them.  There are aspects of her portrayal of her Māori characters to which I imagine that Māori readers will object (more on that below), but Marsh respected their essential human dignity and reacted with shock and disdain to the apartheid and racism that she would come to witness in South Africa and in the U.S.  On being invited to use a Zulu-drawn rickshaw as a conveyance to her hotel in Durban, when stopping over there on her first voyage to England (in her early 30s), she writes:
"I was not at all sure that I wanted to do this.  I came from a country where it would be beyond the limit of anyone's imagination to envisage a member of one race running between shafts like a horse for the convenience of a member of the other.  I didn't quite see that what was unthinkable for us should be OK in Natal."
Pressed by a companion, she eventually bit back her scruples and, the next day, made the following experience:
"The next morning when, still footsore, I came out of the hotel, there squatting by the kerb with his rickshaw, was yesterday's Zulu.  He said, with a pleasing smile, that he was my boy and where were we going?  My scruples about one human being trotting between shafts for another were honestly held and they now returned but were weakened by my blisters and confused by the attitude of the man himself.  Obviously, he had waited there a long time when he might have been working elsewhere.  He would therefore be a loser if I offered an explanation (which he would not understand or appreciate) and then, po-faced, tottered on my blisters in search of a taxi.  Should I have given him a compensatory sum and a self-righteous commentary?  An odious solution which he would no doubt have rightly interpreted as an insult to himself and his rickshaw.  I took the rickshaw.  He pointed out places of interest, nodded, smiled, trotted and uttered cries of greeting or warning to other rickshaws.  Did he hate me in his heart, think me mad or not think about me at all?  Without any shadow of doubt — the last."
(I don't, thank God, know anybody who has ever had to face this sort of atrocious situation involving another human being, but animal lover that I am, the carts drawn by undernourished horses or donkeys in some parts of the world do constitue a similar dilemma for me.  So at least on a considerably less egregious level, I can relate.  And I know that there are no right choices you can make in this sort of situation — only varying degrees of wrong ones; because the situation itself is fundamentally wrong on every level.)
When traveling in Germany, Marsh also gained a first-hand impression of the Nazi persecution of the Jews, which set in long before WWII, and she was equally appalled by what she witnessed there — as well as by a fellow New Zealander's open admiration for the Nazis.  (The episode as such doesn't appear anywhere in her fiction, but it doubtlessly informed the plot of Scales of Justice, as well as the inclusion of German refugee characters in a number of other books.)
A bit later on in her autobiography, Marsh offers a final comment on the issue of race relations:
Māori greenstone hei-tiki:
An artefact such as this plays
a crucial role
in Ngaio Marsh's
first book set in New Zealand,

Vintage Murder (1937)
(source: Wikiwand)
"It is strange, I think, that with [the New Zealand arts scene's] fierce concentration on the New Zealand element, so few of our major writers have concerned themselves in depth with the greatest problem and surely the most interesting aspect of life in New Zealand today: the process of integration between two races and the emergence of many formidable difficulties that must be overcome before we can honestly claim to have realized the intention of our forefathers: that the Maori and Pakeha shall be as one people.

Four years ago, when I was in America and about to be interviewed for radio I realized from a remark inadvertently dropped by the questioner that she had expected me to be dark brown.  When I said that I had no Maori blood but would be proud of it if I did, she looked politely incredulous.  It did not at once occur to me that my first name had misled her: so many Europeans have Maori names in New Zealand.  And then I wondered if ours is the only country where white parents give their children native names.  If so, it is perhaps not too fanciful to see in this habit a reflection of the attitude which, however much we may blunder, has been ours from our first entry into these islands.

It is often said that we have no right when colour problems of Britain, Africa or America are discussed to argue from our own experience: it is on too small and insignificant a scale.  I think we have every right.  The very differences are significant.  Our problems of integration, and they are real and cumulative, have developed out of a background of anxious determination to have the Maori people digest almost as one meal, our own slowly evolved habits of thought, behaviour and culture. […] The frictions and prejudices that undoubtedly exist spring from differences of behaviour and not from past injuries on the scale of the gigantic infamies in America and Africa."
I think a Māori reader —  or in fact, not least in light of the Christchurch mosque shooting, a reader from any non-Western community — might want to point out that New Zealand is, and has always been, as little immune to racism as any other place in the world.  They might conceivably also want to question the benign nature of the century-long attempt to get the Māori to adapt to the Western lifestyle in the first place, and would likely object, in particular, to the characterization of the European immigrants' culture as the "dominant" one (which is a term that Marsh herself adopts).  But seen against the context of the entire book, Marsh's assertion that she would have been proud to have had Māori blood herself, and her endorsement of the aspiration "that the Maori and Pakeha shall be as one people" strikes me as genuine.  I do believe that she saw the Māori as equal citizens of her country and wished for the existing cultural frictions to eventually be overcome.  She would very likely also have welcomed the recent years' emergence of Māori writers of note, such as Keri Hulme and Witi Ihimaera.
As companion reading to Marsh's autobiography, it seemed logical to revisit her quartet of mysteries set in New Zealand, plus A Surfeit of Lampreys (which begins in New Zealand and whose protagonists — other than Alleyn — are a family very closely modeled on Marsh's particular friends, who had first invited her to join them in England to begin with), as well as, finally, a comparatively late mystery, Grave Mistake, just because I could and because I hadn't read it in a while.  And the idea to revisit her fictional New Zealand canon proved a very good idea indeed: although I had always known that these books were in part based on personal experience, I had no idea to what extent that really was the case.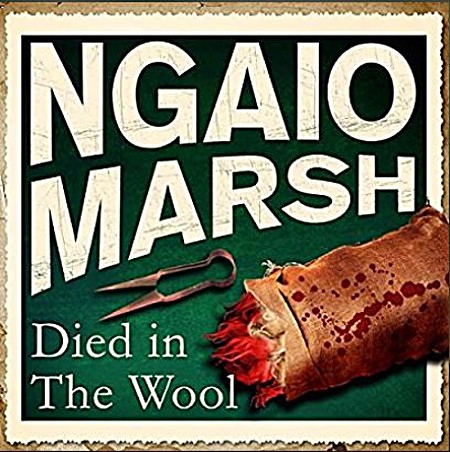 Died in the Wool
Died in the Wool (book no. 13 of the Alleyn series), like all of Ngaio Marsh's mysteries set in New Zealand written during one of the phases when she was actually living there, was her penultimate book taking place in her country of birth, and it has emerged more and more as one of my favorites in recent years.  It is set on a sheep farm in or near the Southern Alps — Marsh isn't specific about place names (real or fictional) besides the name of the farm itself, but newly educated by her autobiography, I think it conceivable that she might have been thinking of the area around Arthur's Pass, which she first visited as an Arts School student, and which left a huge impression on her.
The mystery concerns the death of the sheep farm's owner (in her second career, also the local Member of Parliament), who one evening vanishes from her farm, only to turn up inside a bale of the wool purchased from her farm by a nearby wholesale wool trader.  In structure, the initial part of the book is similar to Agatha Christie's Five Little Pigs, in that Alleyn — in New Zealand on special secondment to the British Secret Service, and visiting the sheep farm following an invitation of the murdered woman's nephew-by-marriage — begins his invitation by interviewing, at length, the victim's surviving relatives and current occupants of the farm.  From this interview, during which each person in turn tells the story of their connection with the victim, several different and, in part, sharply contradictory images of the murdered woman emerge: a dominant personality, unquestionably, but manipulative and selfish — or commanding her nearest and dearests' course of action with what she genuinely believed to be their own best interests at heart?  While telling their tales, of course each of the narrators also gives a portrayal of him- or herself, all of which is equally valuable grist to Alleyn's mill.  Unlike in Christie's book, where Poirot solves the murder exclusively on the basis of a series of such accounts, Alleyn has the advantage of also staying in the midst of his circle of suspects and being able to inspect the scene of the crime; though ultimately (like in Poirot's case), it is psychology that leads him to the murderer's discovery.
Died in the Wool is the only one of Marsh's New Zealand mysteries that doesn't directly feature the world of the theatre, though there is one character (the murder victim's young protégé and son of her farm's foreman) whom she has given the opportunity to study music, and who is struggling with the insecurities brought on by the prospect of leaving behind the life he knows, as well as with the suspicion that she might not have been acting out of a benign interest in his talent but have been motivated by an egotistical desire for self-aggrandization by being the chief agent of his hoped-for success.  And, yes, this being a book set during WWII (and Alleyn (in)officially being in New Zealand to hunt for Nazi spies), there's a whiff of dirty secret political doings, too, though except for one (major) scene, it doesn't disturb the flow of the rest of the book.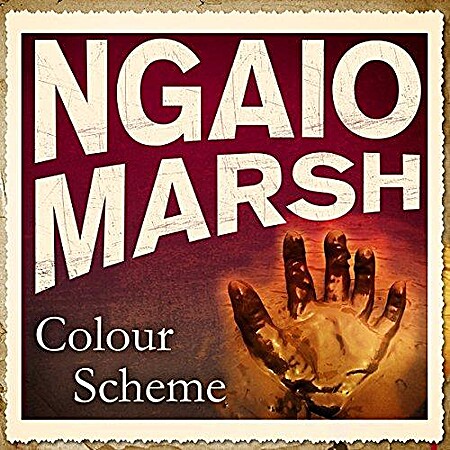 Colour Scheme
Colour Scheme, Ngaio Marsh's second book set in New Zealand (and Alleyn mystery no. 12), like its immediate sequel (Died in the Wool) takes place during World War II; but unlike its sequel it is set on the North Island in a spa town probably modeled on Rotorua, and also very much unlike the other book, the goings-on in the outside world (war, espionage and all their trappings) are front and center here — to the point that Alleyn, engaging in an undercover investigation, appears incognito; not only to the book's other characters but also to the reader.  (Anybody who has read more than a single other book from the series should be able to spot him quickly regardless, but I bet Marsh had quite a bit of fun devising ways in which to lead at least the completely unwary reader up the garden path.)
While the victim in Died in the Wool was almost certainly killed by someone very close to her, the murder in Colour Scheme may have been committed by a number of different people, none of them particularly close to him (though almost all staying at the same spa hotel), and for a variety of reasons: He is a rather boorish, newly-rich businessman who has a financial hold over the hotel's owner-manager couple, is unsubtly courting (if it may even be called that) their daughter, and is engaging in activities that make both the hotel owner-manager's son and his brother in law suspect him of espionage; and he eventually finds his end, as picturesquely as gruesomely, in the "mud pots" (geysirs) on the way from the nearby Māori village to the spa, after an evening of cross-cultural performances featuring Māori traditions as well as a performance by a star actor from London staying at the hotel (and shame on anyone who doesn't think "Laurence Olivier" when reading that particular gentleman's characterization). 
Amont the Māori characters most prominently featured in Colour Scheme are Huia, a young woman employed by the hotel as a maid, Eru Saul, a young man of mixed background living in the village, as well as the village's most revered elder: a gentleman named Rua Te Kahu, who has spent decades in the white man's world as a journalist and, later, as a Member of Parliament, who has been around long enough to witness the sudden and brutal impact of the European settlers' way of life on his own people, and who in old age has returned to that people to spend the final years of his life with them.  He is portrayed as a man of tremendous wisdom and is treated with great respect not only by his own community but also by most of his white neighbors (including the famous actor, as well as, later, the character ultimately revealed as Alleyn); or more specifically, by all those with whom the reader is meant to empathize, whereas certain other white characters' casually dismissive attitude towards Rua is used to instantly single them out as shady and questionable.  Yet, there is one moment of great anger, brought on by a provocation amounting to the highest degree of sacrilege in Rua's culture, during which Marsh has him revert, to a certain extent, to cliché after all.  I'm fairly certain that she didn't mean this to come across as derogative or judgmental (let alone racist): she genuinely respected the Māori; and more generally speaking, she enjoyed writing about temperamental outbursts of all kinds (particularly those of actors, whom she often portrayed as "living every emotion to the hilt", and which was what she loved most about them); so to her, a flamboyant display of emotion was merely so much welcome drama.  In fact, in the scene in question, she even has Rua instantly use his anger to engage in an interrogation of Huia and Eru that actually does further the murder investigation to a considerable extent.  And some of the white people present are considerably more embarrassed by Rua's outburst than the old gentleman himself, who literally exits with his head held high.  Yet, a 21st century reader still may find it difficult to take that scene completely as a matter of course.
Colour Scheme has been one of my favorite Alleyn mysteries from early on, not least on account of its spectacular setting, as well as the way in which Marsh manages to sneak Shakespeare into the mix, courtesy of one of her mysteries' several Olivier-lookalikes, and also for her giving the Māori considerable space and show them (generally) in a positive light.  Still, part of me can't help but wonder how the book will be received 50 or 100 years from now.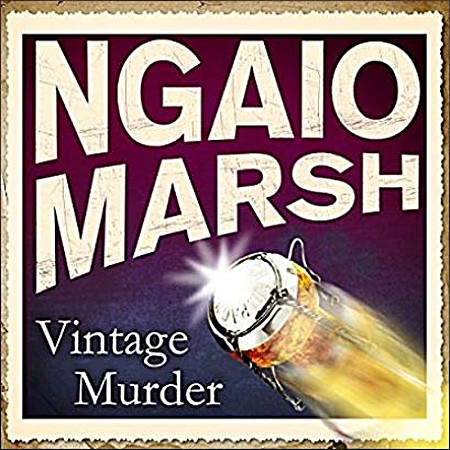 Vintage Murder
Ngaio Marsh earned her first theatrical spurs not as a director but as a young actress with the touring company of noted actor-manager Allan Wilkie, whose company she had seen in performance in Christchurch and whom she had spontaneously contacted.  Wilkie met her and her mother at his hotel; a short time later, she received his invitation to join his company as a bit-part actress.  Wilkie, like Marsh, was a great lover of Shakespeare; they would remain friends for their entire lives.  In Black Beech and Honeydew, she describes her train journey with his company from Wellington to Auckland at the beginning of their tour:
"The train journey to Auckland would take about fourteen hours and with or without a sleeper was, and still is, one of considerable discomfort and few amenities.  I, however, persisted in my rapture.  It was the first of many such occasions and I was to grow familiar with the look of my fellow players in transit: the ones who read, the ones who stared out of the window, the ones who slept, the cheerful, the morose and the resigned.  Mr Wilkie and Pat Scully, their shoulders hunched and their heads nodding with the motion of the train, played endless games of two-handed whist.  Mrs Wilkie read.  Jack Castle-Morris told me stories of his experiences as an actor in Africa and as a soldier in the mud and carnage of Flanders.  I had a sketchbook with me and made drawings of many of the company.  The world outside darkened and night had fallen when we reached Palmerston North […]

Mr Wilkie had been brought a sheaf of telegrams at Palmerston.  He stood at the far end of the swaying carriage in what appeared to be a portentous discussion with Kingston Hewett.  The guard came through and joined them.  Everybody settled down and after a timeless interval we prepared for the night.  The train had worked itself into its accustomed uproar.  The guard came through again and turned down the lights to a cadaverous blue.  I tipped back my seat, arranged my hired pillow and twisted myself into a series of unpromising postures.  The clamour of our progress swelled and faded, became grotesque and was lost in a scurrying flight of images."
Vintage Murder opens with a Prologue in a Train which exactly replicates this nighttime scenario (down to the endless game of two-handed whist, a conversation of two people on the platform at the end of the carriage, and another conversation of two people leaning forward in their seats opposite each other), when Alleyn, during his first visit to New Zealand, is thrown among a traveling company of actors, who rescue him and invite him into their carriage after he has failed to secure a seat on the train elsewhere.  He thinks that they will part company in the next town, where the actors will be staying to stage their performance, while he, after a bit of sightseeing, is planning to move on; but of course, that is not to be.  The company's owner and leading man is done to death, courtesy of a bottle of champagne rigged up above his and his wife's place at the lady's birthday dinner table: the bottle had been intended to be lowered gracefully down in front of the birthday girl, but it falls — unstopped by any rigging — straight down and breaks her husband's neck.  And when the local police discover that the "Mr. Allen" present at the birthday festivities is none other than the well-known C.I.D. inspector who has written the manual on policing that they consider their bible, the inevitable happens and Alleyn is drawn into the investigation.
Vintage Murder was Marsh's fifth Roderick Alleyn mystery and her first book set in New Zealand; like Colour Scheme (six years and seven Alleyn mysteries later) it, too, features — in addition to the actors — a prominent appearance by a Māori; in this instance, an Oxford-trained doctor named Te Pokiha who, like Rua in Colour Scheme, is the scion of an old dynasty of Māori aristocrats.  Dr. Te Pokiha has, like Alleyn, been present at the fatal birthday dinner, and is he who diagnoses the victim's death.  Again, we see the Māori character being treated with great respect by others, not least by Alleyn, who eagerly seizes the opportunity to learn more about the doctor's culture and people; and during that conversation (over dinner, at the doctor's home), Marsh gives Te Pokiha these lines:
"The pakeha has altered everything, of course.  We have been unable to survive the fierce white light of his civilisation.  In trying to follow his example we have forgotten many of our own customs and have been unable wisely to assimilate to his. […] The pakeha give their children Maori Christian names because they sound pretty.  They call their ships and their houses by Maori names.  It is perhaps a charming compliment, but to me it seems a little strange.  We have become a side-show in the tourist bureau — our dances — our art — everything."
Yet, here, too, there is one single scene where Te Pokiha — like Rua in Colour Scheme, in a moment of great provocation, in this instance an altercation involving a racial slur — seems to "revert" to stereotype.  At least he, too, extricates himself with dignity: "This man has spoken of my — my colour.  It is true I am a 'native'.  I come of a people who do not care for insults but I should not have forgotten that an ariki [gentleman, or first-born] does not lay hands on a taurekaraka [slave; low-class person]."  And yet, the same comments apply as with regard to the other book: I don't think Marsh intended her portrayal of the doctor in this one scene to be derogative or racist — his own response, as just quoted, as well as the entire balance of the rest of the book speaks against such an intention –, but a 21st century reader may see it in that light nevertheless; and it's certainly not helped by Alleyn of all people thinking at that very moment, "by Jove — the odd twenty per cent of pure savage."  Or, for that matter, by the doctor himself using the word "savage" when speaking about his own people elsewhere.
As a mystery, this is classical "impossible crime" scenario (nobody seems to have had an opportunity to tamper with the fatal champagne bottle's rigging), complete with floor plan of the theatre in the best of Golden Age "locked room" traditions; and it quickly turns out that quite a few members of the murdered man's company would have had a reason to do away with him, so there are suspects aplenty.  But like in almost all of Marsh's books featuring the world of the theatre, the story's true stars are the actors … and if (leaving aside the Māori issue discussed above) Marsh had foregone the one odd bit involving one of her definite "pianos" (it doesn't intrude overly much, but it's annoying and as unnecessary as a sixth toe), and devoted a tiny bit less space to the "impossible crime" setup and given us more of New Zealand's spectacular nature instead — which does appear, but not anywhere near as predominantly as in Died in the Wool and, especially, in Colour Scheme — I might even have added yet another half star to my rating.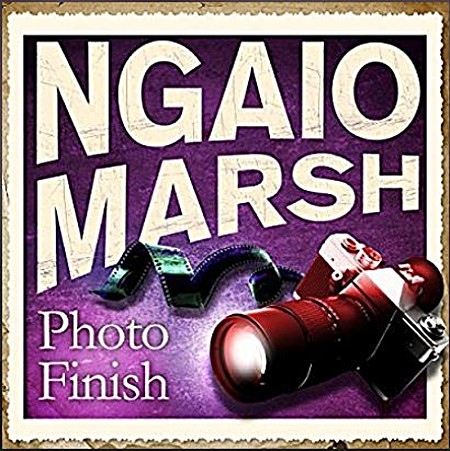 Photo Finish
Of all of Marsh's New Zealand books, Photo Finish (Roderick Alleyn mystery no. 31) is the one I distinctly like the least.  We're back in the South Island this time, in a Westland lodge just beyond a place called Cornishman's Pass in the book, but whose description so closely mirrors that of Arthur's Pass in Black Beech and Honeydew that it is obvious — even more so than in Died in the Wool, too — which real-life setting Marsh had in mind. 
This particular mystery's saving grace is Alleyn's wife Agatha Troy, who has been commissioned to paint a portrait of the operatic star who will in short order become a murder victim; Alleyn is "encouraged" by Scotland Yard top brass to tag along because the lady — whose (im)modest but fitting stage name is La Sommita — is being persecuted by a photographic smear campaign and the Yard has been receiving letters from her and her patron, an American millionaire, voicing complaints and demanding  protection, after the local police in the places where this has been happening so far — most recently, in Melbourne — have declared themselves unable to bring the guilty party to book.  (As in, of course you would dump this sort of thing at Scotland Yard's door as your next logical step, just because it's been happening somewhere in the British Commonwealth.  * Eyeroll. *)  Of course, it is doubtful that La Sommita would have commissioned the portrait if she had had any inkling that Troy's portraits are not, as a rule, glorifications of their subject but show them the way in which Troy really sees them, and may thus, to the discerning eye, embody subtle but unmistakable criticism, all the way to, on occasion, the level of a pithy caricature.  But then, hardly any of Troy's subjects are aware of this; and anyway, the only thing that La Sommita cares about is Troy's star power as a celebrated and critically highly praised artist.  So, off to New Zealand Troy and Alleyn go, some 30+ years (and 26 books) after Alleyn's first visit to "the antipodes"; and incidentally, in the unlikely event that by the time we get to this book you've still been harboring any doubts as to whether Alleyn ages in real time … he doesn't, and it's a simple calculation, as Marsh unwisely told us that he was 42 years old all the way back in 1937, when she wrote Vintage Murder.  But I digress.
Our scene is set on an island in the middle of a lake, where the diva is to make a starring appearance before a select private audience in a third-rate opera that an ardent fan has written specially for her; upon which the diva has instantly taken the flustered young man to bed and made him her private secretary (apparently in that order, too), as well as commanding him to conduct the orchestra at the opera's island premiere — which for him becomes an artistic conflict when he realizes that (1) his opera is trash, and everybody other than La Sommita knows it, or will instantly know it upon hearing it performed; and (2) La Sommita is exploiting him, not making him her protégé.  When the diva is murdered after the show (the unhappy composer having duly enraged her by resigning from the post of conductor), Alleyn is compelled to initiate the investigation by way of a sort of "watching brief" for the local police, as New Zealand's nature has, in the interim, made a showing not merely in the form of the island location's spectacular scenery but also by way of the requisite mystery-set-on-an-island thunderstorm.  (Refer to L.C. Tyler's new version of the Detection Club decalogue — above, in the footnote to my review of Agatha Christie's The Big Four — rule no. 10; only omit the word "snow".)  Of course, by the time the storm subsides and his local colleagues roll around, he is able to present them with a complete case, all neatly packaged and with only a final bit of proof to be collected, into which revelation the person bound to supply it is swiftly tricked.
Other than Troy and Alleyn, there are few likeable characters in this book (only the doctor who assists Alleyn in the investigation of the crime scene and of the corpse; as well as an Italian music critic who strikes up a friendship of sorts with Troy, and an otherwise minor character whom Alleyn sets up as a guard to the crime scene in order to prevent it from being tampered with).  Although, as long as I have a sympathetic protagonist or POV character to tag along with, this sort of thing doesn't necessarily bother me, in this book it does, not least because Marsh's portrayal is unusually straightforward; she leaves little doubt that she doesn't greatly care for most of these people, either.  And, of course, it also doesn't exactly help that two of Marsh's "pianos" — homophobia and organized crime — make an appearance, though thankfully they do not intrude quite as much as they do in some other books.  Unlike in Vintage Murder and Colour Scheme, there are no major Māori characters, though we do learn that a bass singer named Eru Johnstone, who has been brought in for the operatic performance, originally hails from the same North Island community as Te Pokiha (the doctor from Vintage Murder), and that the good doctor is now a much respected elder of their people. — The mystery as such, though, is solidly plotted.  All in all, this book is middling in the context of Marsh's entire output, which however, given that she was 85 years old when it was published, is really "not half bad" (particularly as compared to Agatha Christie's output at that time of her life).
A Surfeit of Lampreys (aka Death of a Peer)
For the beginning of her tenth Roderick Alleyn mystery (one of several books by Ngaio Marsh published under a different title in the U.S., because apparently the publisher thought their titles to be too incomprehensibly British for their American audience), Marsh takes us once more to New Zealand; this time, however, not to stay there: rather, the book is one big piece of hommage to the friends whom she first met while they were living in New Zealand, who invited her to England after they themselves had moved "back home", with whom she subsequently stayed during much of her first five-year sojourn in the UK, and who would remain among her closest friends for the entire rest of their lives.  In Black Beech and Honeydew, Marsh says:
"In writing detectives stories I have only once, with intention, based a complete family upon people I actually know.  There can be no doubt. however much we may disclaim the circumstance, that fictional characters are pretty often derived, subconsciously or not, from persons of the writer's acquaintance.  One may not be aware of this until after one has done with the book.  In this instance, however, I wrote deliberately.  Although the ages, sex, circumstances and behaviour of my imaginary family were not precisely those of its prototypes, its members were, in their, I hope, inoffensive way, portraits.  I shall, therefore, make no bones about calling their dear originators 'The Lampreys'."
So, the "originators'" — Arthur and Helen (Nelly) Tahu Rhodes and their family's — home of Meadowbank, some 20 miles outside of Christchurch, became this mystery's Lampreys' Deepacres.  Their expensive London penthouse apartment became that of the Lampreys (albeit at a different, though equally fashionable address).  Their unputdownably cheerful characters, individually and collectively, became those of the novel's Lampreys.  As did the entire bandwagon of their life and lifestyle, which Marsh compares, in Black Beech and Honeydew, to an animated cartoon version of "some sort of cross between a Rolls-Royce and a Dodgem car", "driven jointly in all directions by a nanny, a very smart chauffeur belonging to another branch of the family and a Negro gentleman", "travel[ing] at an even pace, cutting its corners, run[ning] in and out of ditches and avoid[ing] head-on collisions by the narrowest of margins.  "Sometimes," Marsh continues, "a vital part would fall off.  Nobody would know where it was going and all the Lampreys would be very gay.  Even when their hearts were in their mouths, they would laugh a great deal, saying: 'Isn't it too awful!' to each other."  And, "however frequently [the vehicle's] parts disintegrated they would, after the fashion of all animated cartoons, be restored and the journey precariously maintained."  So, too, the back story of the fictional Lampreys, such as they are introduced in the novel, is, if not directly modelled on, at the very least closely inspired by events that really occurred in their "originators'" lives:
"In after years Roberta was to find a pleasant irony in the thought that she owed her friendship with the family to one of [their recurring] financial crises.  It must have been a really bad one because it was at about that time that Lady Charles Lamprey suddenly got rid of all her English servants and bought the washing machine that afterwards, on the afternoon it broke loose from its mooring, so nearly killed Nanny and Patch.*  Not long after [that …], the Lampreys were rich again, and all the servants came back, so that on Roberta's first visit Deepacres seemed very grand."
And, as is obvious even from this short introductory passage, the mystery's Roberta is an unabashed stand-in for Marsh herself, whose first arrival in London, too, is exactly retraced on the pages of the novel; with the sole exception that the "originators" were actually living outside the city at the time and went on to take their newly-arrived friend from New Zealand to their countryside home:
"It was still very early in the morning when we berthed at Tilbury.  I expected that I would have to wait for at least two hours before anybody appeared but when I looked over the rail, there, among a handful of people on the wharf, was a Lamprey.
My childhood dream of London is in some ways clearer in my memory than the events of that first morning: they, indeed, have a dreamlike, wavering quality.  Of the long drive through the East End into the City I remember little except, again, names.  'Limehouse' and 'Poplar', for instance, in those days evoked wonderfully sinister references to opium dens, gas-lamps wreathed in fog and wet stone stairs.  The Commercial Road looked drab, broad and bald on that bright summer morning and held no romantic overtones.
I remember being told to look up out of the car window and there was the dome of St. Paul's.
Up the Hill to Ludgate
Down the hill of Fleet.
I thought, and the words jingled confusedly in my head.  As if in answer there were bells, high in the air, clanging away above the roar of London.
'That's St Clement's Dane.'
There it stood like an island.  'Oranges and lemons' they were ringing as if there were no bombs in the future and they would sing it out for another three centuries or more.
'We'll have breakfast somewhere.  There's a new place in Piccadilly we might try.'
The smell of the West End in the early morning.  Hot bread.  Coffee.  Freshly watered pavements.  Hairdressing parlours.  Roses.  Being a Lamprey place of entertainment it was, of course, an extremely grand restaurant.  Why was it open at that hour, I wonder?  I smell and see it and am surprised by the waist-to-ankle aprons of junior waiters.  Eggs and bacon are ordered and then we are driving up a beautiful wide street.
'Do you know what that is?'
'Buckingham Palace?'
But it flashes up and is gone and so is the whole of the journey to Buckinghamshire."
Black Beech and Honeydew
"[O]n the wharf a crowd waited behind a barrier. Isolated individuals had begun to flutter handkerchiefs. Roberta's eyes searched diligently among the closely packed people and she had decided that neither Henry nor Frid was there, when suddenly she saw them, standing apart from the others and waving with that vague sideways sweep of the Lampreys. […]
The rest of the morning was a dream.  […] There was a trundling of luggage to a large car where a chauffeur waited.  Roberta instantly felt apologetic about the size of her cabin trunk.  She found it quite impossible to readjust herself to these rapidly changing events.  She was only vaguely aware of a broad and slovenly street, of buildings that seemed incredibly drab, of ever-increasing traffic.  When Henry and Frid told her that this was the East End and murmured about Limehouse and Poplar, Roberta was only vaguely disappointed that the places were so much less romantic than their associations, that the squalor held no suggestion of illicit glamour, that the street, Henry said it was the Commercial Road, looked so precisely like its name.  When they came into the City and Henry and Frid pointed uncertainly to the Mansion House or suggested she should look at the dome of St. Paul's, Roberta obediently stared out of the windows but nothing she saw seemed real.  It was as if she lay on an unfamiliar beach and breaker after breaker rolled over her head.  The noise of London bemused her more than the noise of the sea.  Her mind was limp, she heard herself talking and wondered at the coherence of the sentences.
'Here's Fleet Street,' said Henry. 'Do you remember "up the Hill of Ludgate, down the Hill of Fleet"?'
'Yes,' murmured Roberta, 'yes.  Fleet Street.' […]
'This is the Strand, Robin.  That church is either St Clement's Dane or St Mary le Strand and the next one is whatever that one isn't. […]'
'Henry, do let's stop somewhere and have breakfast.  I'm ravenous and I'm sure Robin must be.'
'It'll have to be Angelo's,' said Henry. 'He'll let us chalk it up.'
'I've got some money,' said Roberta rather shyly.
'No, no!' cried Frid. 'Angelo's much too dear to pay cash.  We'll put it down to Henry's account and I've got enough for a tip, I think.'
'It may not be open,' said Henry.  'What's the time?  The day seems all peculiar with this early start.  Look, Robin, we're coming into Piccadilly Circus.' […]
Henry opened the door and took Roberta's hand.  She scrambled out.  The voyage, the ship, and the sea all slid away into remoteness.  A new experience took Roberta and the sounds that are London engulfed her."
A Surfeit of Lampreys
Marsh says in Black Beech and Honeydew that she "must not try to ring the changes" upon what she had written decades earlier when portraying the family in her novel; yet, if these were texts by two different authors, a charge of plagiarism would conceivably be in the air — except that Marsh wrote the fictional text first and, thus, would merely seem to have plagiarized her own real-life experience, which is what writers do, and what she deliberately set out to do when writing this novel.
Consequently, the book's greatest draw is its eponymous family; they are the stars of the book almost to the exclusion of everything else — which is not a bad thing, however:  The murder that eventually occurs is an extremely brutal one (and Marsh doesn't spare us the details; not of the act itself but of its gruesome aftermath), and in the solution, one of Marsh's "pianos" makes an appearance; again to horrifying effects.  So, to anybody feeling drawn to this novel on account of its biographical elements or of the Lampreys' idiosyncratic brand of cheerfulness, which may be shaken, but not entirely obliterated even by disaster, do be aware that this mystery should properly come with a "graphic violence" warning sticker attached.
____________________________________
* The final half sentence may be a child of Marsh's writer's imagination: In Black Beech and Honeydew, she only records that the washing machine "threatened" to break loose, and that the simultaneously acquired ironing machine mangled masses of handmade shirts and a pair of Savile Row polo breeches.
Grave Mistake
Having run out of Roderick Alleyn mystery novels even partially connected to New Zealand, just to wean myself off the binge and move on to other authors at last, I decided to revisit one of Marsh's novels that I hadn't read in quite a while.  Grave Mistake is the 30th book in the Alleyn series, thus the one immediately prior to Photo Finish; and it is one of Marsh's English village mysteries (in fact, the very last one of those).
What immediately stood out to me when listening to the audio version of the book was that this one is not read by the trio of experienced narrators who read the rest of the books in the 2015-16 unabridged Hachette audiobook series (Philip Franks, Ric Jerrom, and James Saxon), but by Jane Asher; which is an odd change insofar as the mystery features not only a male protagonist (Alleyn) and his equally male sidekick (Inspector Fox), but also a substantial number of important male supporting characters.  Yes, there is also an important female POV character, but in other books that sort of thing never even brings about a female narrator if one of the POV characters is Alleyn's wife Agatha Troy, and nor should it: the books' main focus is still, with perhaps three or four exceptions, Alleyn himself; and even where Troy does have a bigger share of the action, the male narrators handle her part perfectly well. — Now, Jane Asher is a fine narrator, so the change ultimately didn't make too much of a difference … except for one thing, which I will never be able to get over in any narrator: She had prepared for her job well enough to give us an excellent reading of this book as such, BUT she obviously hadn't put in the time to find out anything about Alleyn's character himself, as a result of which I found myself screaming again and again (in my head, but on occasion also out loud): "That's ALLen, not AllEYN, dammit!"
In terms of setting, I visited, for the third time this past month (after Marsh's own Colour Scheme and Harriet Rutland's Knock, Murderer Knock!) a spa-cum-hotel, to which the victim-to-be had withdrawn for a sort of self-imposed rest cure.  (Talk about armchair travel in a time when you can't travel for real; though I probably still wouldn't have picked a spa as my own destination.  But be that as it may.)  As the prospective victim is a wealthy lady whose friendship and patronage is courted by many another person — including but not limited to the clinic / hotel's owner and chief physician, as well as a young down-at-heel relative –, and she is moreover believed (at least by some of her neighbors and relatives) to be in possession of an extremely valuable collectible stamp, Alleyn and Fox, when eventually brought into the case, aren't lacking for potential suspects; though any reader familiar with the way Marsh constructed her plots will probably be able to weed out the culprit before the book reaches its somewhat ghostly conclusion.  (I am, incidentally, using the term "weeding out" advisedly: The murdered lady's great love is her garden, and however much reason Marsh might have had to complain about cover artists otherwise, the St. Martin's Paperback cover is very much on the money.)
Marsh is sometimes criticized for the fact that her English village mysteries got stuck in a sort of pre-WWII time warp after a while, but I don't find that to be the case here; if anything, the book suffers from a mild case of the same sort of constipation that also plagues — and much, much worse so — Agatha Christie's final books; namely, an unwillingness or unability to embrace the social changes brought about in the 1960s and 1970s (as well as, though again fortunately only by way of an ultimately minor intrusion, one of Marsh's "pianos").  This book won't ever come anywhere near all-time favorite status within the Roderick Alleyn series for me, but I enjoyed it when I read it for the first time, and by and large I find that I still do. 
The Terry Pratchett Mini Binge within the Author Birthday Binge
And now for something completely different …
In the good old BookLikes days (when they really still were good days), we used to have a Discworld group and associated book club, which had committed to reading the entire series in publication order, by way of bimonthly reads.  We had gotten as far as Guards! Guards! by the time the site went down the drain; and what with the subsequent reorganization and everything, this is one of the projects that got temporarily shelved.  But I always meant to get back to it, and what better occasion to do so than in the month of Sir Terry's birthday?  (I've also created, incidentally, a summary project page on this blog: Narrativium: Where the Falling Angel Meets the Rising Ape — for an explanation of the name, see HERE).
Eric
Eric sees a reappearance of Rincewind, Pratchett's first Discworld wizard, who seemed to have vanished to kingdom come at the end of Sourcery, but is conjured back into corporeality by the eponymous aspiring teenage magician.  (Not that Eric actually wanted to achieve precisely this result, but it's what he — and we — are settled with.)  In fulfillment of the standard three wishes that Eric believes he is entitled to in an encounter with a magical being, Rincewind and Eric travel to the Discworld version of the Mayas, further back to the the siege of Troy and even as far back as the beginning of time, as well as down into the pits of hell; and along the way, we get Pratchett's first Discworld-infused digs at religion, gods, creators, and various kinds of underworlds (with particular emphasis on that of Greek mythology and Dante's Inferno by way of Brueghel and Bosch). 
Sir Terry was constitutionally incapable of writing a thoroughly bad book, and bits and pieces of this are still supremely enjoyable — but I'm still glad that for once he limited himself to little more than novella length: For one thing, there are recurring Discworld characters that I like better than Rincewind, Eric is about as big a PITA as a teenage boy can be, and the Luggage was funny in the first two books, but it has seen its day and just maybe should consider growing its many little legs into some solidly sapient roots.  And for another thing, parts of this book had a downright feel as if Pratchett had more or less been phoning it in — they were considerably less developed than the previous books' settings, characters, and plot sequences.  In fact, I couldn't shake the impression that having once decided to revive Rincewind after all (along with the associated format of an unwizardly wizard acting as a sort of Discworld tour guide to another character, as first established in The Colour of Magic and The Light Fantastic), at some point he just ran out of steam and decided to call it a day … which, as far as I was concerned, was just as well.
Moving Pictures
Given my slight disenchantment with Eric, and the fact that two BookLikes friends also read Moving Pictures in April and didn't like it one bit, I was actually a tiny bit apprehensive about this book, which, as the title implies, is Pratchett's take-down of Tinseltown.  Well, I don't know to what extent it made a difference that I've actually seen the orinal as up, close and personal as I could ever have cared to; in any event, I enjoyed this Discworld installment enormously, to the point of not even caring about its plot (although that hangs together decidedly better than the one of Eric, too): Basically, Moving Pictures is one huge exercise in "spot the Hollywood trope" (with a large side order of "spot the movie blockbuster pun"), and you either get bored with it really fast or you'll tumble from one page to the next (or from one minute of the audiobook to the next) falling from one burst of laughter to another, because the caricature is so incredibly on point, down to the most minute detail.  For me, fortunately the latter was the case.
Also, though there's never really any question that the various Discworld subseries are all set in the same universe (well, duh) and more or less contemporaneously — though the first five books equally clearly predate the time period we're entering with Wyrd Sisters — I was happy to re-encounter some characters that I first met in later books during my initially somewhat less systematic Discworld rambles, such as Angua's friend-to-be, Gaspode the talking dog, and the troll and watch-man-to-be Detritus.  (And come on, you just have to love the troll version of courting.  Or would that be trolling …?)
Good Omens (Screen Adaptation)
By way of a companion enjoyment to the two Discworld books, I indulged in a minor binge on the 2019 screen adaptation of Terry Pratchett's and Neil Gaiman's gloriously funny Good Omens.  I reviewed it HERE immediately after its release, and every single word of those comments still stands — perhaps even more so — two years later and after having revisited the production several times in the interim (as predicted, too, in my original comments).  But of course it's just the mix of the source material and the screen version's glossy sheen that makes for this production's chewing gum entertainment quality, and there are definitely worse ways to while away an evening or three.
The William Shakespeare Mini Binge within the Author Birthday Binge
Last but not least (for this part of my reading recap, anyway), I could of course not let April go by without paying my respects to the Sweet Swan of Avon: 2021 isn't one of the "really big" Shakespeare years (those tend to end in -4 and -6, for the anniversaries of the Bard's birth and death years); although I have no doubt that if it weren't for our virus-induced throwback to the Elizabethan Age's plague years, closure of theatres and all, the Shakespeare Birthplace Trust, the RSC, the London Globe, and every other Shakespeare-related place and organization the world over would also be milking the 405th anniversary of his death for all it's worth and then some (and conceivably also the (probable) 420th anniversary of the premiere of his arguably greatest play and my personal favorite, Hamlet).  Either way, I decided for once not to do the obvious Prince of Denmark thing but, rather, a bit along the lines of "something old, something new" (though neither also borrowed nor blue): one historic production that I'd long been wanting to take a look at, combined with a comparatively recent one.
Richard II
Well, OK, arguably Richard II does have a 420th anniversary connotation of sorts after all, as it was this play of all things that some of the instigators of the 1601 Essex Rebellion asked to have performed by Shakespeare's company, the Lord Chamberlain's Men (as they were still called at the time), literally on the eve of the rebellion.  One may suppose that those who asked for the play to be performed on that day and none other were looking for a bit of dramatic inspiration in choosing a play concerned with the deposition of a king, but what (if anything) went through the actors' heads in agreeing to their request is a bit of a baffler; even more so given the fact that Shakespeare's patron, Henry Wriothesley, 3d Earl of Southhampton, was one the rebels, which obviously placed the Bard's company in dangerously suspicious proximity of the insurgency in turn.  Could they really not have known what was afoot?  Umm, no, they didn't, some of them later testified at trial, but the unusually big pile of money they'd been promised by way of remuneration sure had come in handy … well, I guess admitting to greed was the decidedly smaller evil when compared to having to admit being complicit with treason. 
And incredibly, it even worked; they were let off — though personally I can't help but suspect that this fairly extraordinary exhibition of leniency was at least partly prompted by the fact that Shakespeare (and his company) at this point had a certain track record of plays showing that neither a rebellion nor any other form of deposing a king is a particularly promising idea: Jack Cade's inglorious and unsuccessful rebellion had already featured in one of his earliest plays, Henry VI Part 2; Richard III (entered into the Register of the Stationers' Company in 1597 but probably several years older; a blatant piece of [pro-Tudor] propaganda writing if ever there was such a thing) dies on the battlefield, which may or may not be the only historical detail that Shakespeare didn't feel he needed to fudge, and which in the Elizabethan Age still carried connotations of divine judgment; the second Henriad (Henry IV Parts 1 and 2, particularly the latter) shows that Bolingbroke never really had any joy after he'd put that "hollow crown"* on his head (note: although the first definitely recorded performances of Henry IV, Part 2 fall in the years between the end of his creative period and his death, the title page of its 1600 quarto edition asserts that the play had frequently been performed by the time of that publication); and Julius Caesar — a play reliably known to have been performed in 1599 –, despite its title, isn't concerned with Caesar himself so much as with the personal and political downfall of his murderers.
Moreover, in the play Richard II itself, Shakespeare expressly confirms the era's belief in the God-given nature of the political order of the day, when he has the king address one of the insurgents (the Duke of Northumberland) with these words:
"We are amazed; and thus long have we stood
To watch the fearful bending of thy knee,
Because we thought ourself thy lawful king:
And if we be, how dare thy joints forget
To pay their awful duty to our presence?
If we be not, show us the hand of God
That hath dismissed us from our stewardship;
For well we know, no hand of blood and bone
Can gripe the sacred handle of our sceptre,
Unless he do profane, steal, or usurp."
Richard II, Act III, Scene 3.
And not only does the newly-crowned Henry IV face his first rebellion virtually from day 1 of his reign, well before the end of this particular play (i.e., before we even get to the later events recounted in the two plays of the second Henriad); it is again Richard II, the now-deposed king, to whom Shakespeare gives the lines foreshadowing the "fitful fever"** and uneasy rest*** of his successor's reign; once more in addressing Northumberland:
"The time shall not be many hours of age
More than it is ere foul sin gathering head
Shalt break into corruption: thou shalt think,
Though he divide the realm and give thee half,
It is too little, helping him to all;
And he shall think that thou, which know'st the way
To plant unrightful kings, wilt know again,
Being ne'er so little urged, another way
To pluck him headlong from the usurped throne.
The love of wicked men converts to fear;
That fear to hate, and hate turns one or both
To worthy danger and deserved death."
Richard II, Act V, Scene 1.
So, even though this play does chronicle Bolingbroke's rebellion and the deposition of the last unquestionably legitimate Plantagenet king, Richard II, I am not at all sure that Shakespeare's intent really was support for the idea that rebellion is a praiseworthy enterprise (as is sometimes asserted with regard to this play; not least because it was selected as a piece of dramatic prop by the Essex rebels — never mind that in the fast-moving environment of Elizabethan theatre, this play, demonstrably first performed six years earlier (i.e., in 1595), had long been out of date by 1601).  Of course to openly voice such an opinion would have been outright treason, and in a society that didn't know any such thing as freedom of speech to begin with (what got published and performed on stage was what got past the censorship of the Master of Revels, simple as that), sometimes merely to mention something was (or could be seen as) equivalent to supporting that very thing.  But circumstances still need to be taken into account, as does a play's content and the author's entire body of work, and based on that, I just don't see it — nor, for that matter, in the context of the politics of the time: Elizabeth I was, after all, a descendant of both the York and the Lancaster (= Henry IV's) branches of the Plantagenets; and surely any interpretation of the play outright condemning Henry IV's rebellion and, thus, renewing the doubts about the legitimacy of his reign (and ultimately, the Tudor [= Lancaster cadet line] part of the reigning monarch's own heritage would have been playing with as much fire as seeing the play as an invitation to join a rebellion and depose a monarch.  Shakespeare knew that he was walking a finely balanced line, and he did it well.
Looking at the three passages in the footnotes already referenced above — which are echoed in other passages of Shakespeare's plays, most notably perhaps the "ceremony" speech in Henry V**** — and the way in which Shakespeare has Bolingbroke claim that he wants to relieve Richard II of his "cares", along with his crown, I do think, however, that the Bard may have been asking his contemporaries why anybody would want to be king in the first place.  Obviously there is quite an amount of irony in the resignation / deposition / handing-over-the-crown scene; in Richard II's words in particular, and the moment is highly ambiguous, as Shakespeare throws doubt on the extent to which Richard II is really "resigned" to hand over his crown at all (not only in his words but also his actions) — it's an odd mix, vaguely reminiscent of the "half pulled, half sinking" image from Goethe's Angler† — and he cleverly also lets Richard get out of acknowledging the prepared roster of his alleged crimes, which would have formally sanctioned his deposition:
KING RICHARD II
Give me the crown. Here, cousin, seize the crown;
Here cousin:
On this side my hand, and on that side yours.
Now is this golden crown like a deep well
That owes two buckets, filling one another,
The emptier ever dancing in the air,
The other down, unseen and full of water:
That bucket down and full of tears am I,
Drinking my griefs, whilst you mount up on high.
HENRY BOLINGBROKE
I thought you had been willing to resign.
KING RICHARD II
My crown I am; but still my griefs are mine:
You may my glories and my state depose,
But not my griefs; still am I king of those.
HENRY BOLINGBROKE
Part of your cares you give me with your crown.
KING RICHARD II
Your cares set up do not pluck my cares down.
My care is loss of care, by old care done;
Your care is gain of care, by new care won:
The cares I give I have, though given away;
They tend the crown, yet still with me they stay.
HENRY BOLINGBROKE
Are you contented to resign the crown?
KING RICHARD II
Ay, no; no, ay; for I must nothing be;
Therefore no no, for I resign to thee.
Now mark me, how I will undo myself;
I give this heavy weight from off my head
And this unwieldy sceptre from my hand,
The pride of kingly sway from out my heart;
With mine own tears I wash away my balm,
With mine own hands I give away my crown,
With mine own tongue deny my sacred state,
With mine own breath release all duty's rites:
All pomp and majesty I do forswear;
My manors, rents, revenues I forego;
My acts, decrees, and statutes I deny:
God pardon all oaths that are broke to me!
God keep all vows unbroke that swear to thee!
Make me, that nothing have, with nothing grieved,
And thou with all pleased, that hast all achieved!
Long mayst thou live in Richard's seat to sit,
And soon lie Richard in an earthly pit!
God save King Harry, unking'd Richard says,
And send him many years of sunshine days!
What more remains?
NORTHUMBERLAND
No more, but that you read
These accusations and these grievous crimes
Committed by your person and your followers
Against the state and profit of this land;
That, by confessing them, the souls of men
May deem that you are worthily deposed.
KING RICHARD II
Must I do so? and must I ravel out
My weaved-up folly? Gentle Northumberland,
If thy offences were upon record,
Would it not shame thee in so fair a troop
To read a lecture of them? If thou wouldst,
There shouldst thou find one heinous article,
Containing the deposing of a king
And cracking the strong warrant of an oath,
Mark'd with a blot, damn'd in the book of heaven:
Nay, all of you that stand and look upon,
Whilst that my wretchedness doth bait myself,
Though some of you with Pilate wash your hands
Showing an outward pity; yet you Pilates
Have here deliver'd me to my sour cross,
And water cannot wash away your sin.
NORTHUMBERLAND
My lord, dispatch; read o'er these articles.
KING RICHARD II
Mine eyes are full of tears, I cannot see:
And yet salt water blinds them not so much
But they can see a sort of traitors here.
Nay, if I turn mine eyes upon myself,
I find myself a traitor with the rest;
For I have given here my soul's consent
To undeck the pompous body of a king;
Made glory base and sovereignty a slave,
Proud majesty a subject, state a peasant.
NORTHUMBERLAND
My lord,–
KING RICHARD II
No lord of thine, thou haught insulting man,
Nor no man's lord; I have no name, no title,
No, not that name was given me at the font,
But 'tis usurp'd: alack the heavy day,
That I have worn so many winters out,
And know not now what name to call myself!
O that I were a mockery king of snow,
Standing before the sun of Bolingbroke,
To melt myself away in water-drops!
Good king, great king, and yet not greatly good,
An if my word be sterling yet in England,
Let it command a mirror hither straight,
That it may show me what a face I have,
Since it is bankrupt of his majesty.
HENRY BOLINGBROKE
Go some of you and fetch a looking-glass.
[Exit an attendant]
NORTHUMBERLAND
Read o'er this paper while the glass doth come.
KING RICHARD II
Fiend, thou torment'st me ere I come to hell!
HENRY BOLINGBROKE
Urge it no more, my Lord Northumberland.
NORTHUMBERLAND
The commons will not then be satisfied.
KING RICHARD II
They shall be satisfied: I'll read enough,
When I do see the very book indeed
Where all my sins are writ, and that's myself.
[Re-enter Attendant, with a glass]
Give me the glass, and therein will I read.
No deeper wrinkles yet? hath sorrow struck
So many blows upon this face of mine,
And made no deeper wounds? O flattering glass,
Like to my followers in prosperity,
Thou dost beguile me! Was this face the face
That every day under his household roof
Did keep ten thousand men? was this the face
That, like the sun, did make beholders wink?
Was this the face that faced so many follies,
And was at last out-faced by Bolingbroke?
A brittle glory shineth in this face:
As brittle as the glory is the face;
Dashes the glass against the ground
For there it is, crack'd in a hundred shivers.
Mark, silent king, the moral of this sport,
How soon my sorrow hath destroy'd my face.
HENRY BOLINGBROKE
The shadow of your sorrow hath destroy'd
The shadow or your face.
KING RICHARD II
Say that again.
The shadow of my sorrow! ha! let's see:
'Tis very true, my grief lies all within;
And these external manners of laments
Are merely shadows to the unseen grief
That swells with silence in the tortured soul;
There lies the substance: and I thank thee, king,
For thy great bounty, that not only givest
Me cause to wail but teachest me the way
How to lament the cause.
Richard II, Act IV, Scene 1.
And then, of course, the question "why would anybody want to be king?" is in itself highly ambiguous: It can be interpreted either as supporting and praising the monarch ("hail, King, and Your Majesty's subjects' most humble thanks for burdening your gracious person with cares and griefs on behalf of your people that nobody would easily want to assume out of their own free will"); or it can be read as a much more flippant, derogative, and in a monarchistic society decidedly more problematic, "Are you nuts?  Whoever would want to burden themselves with that sort of nonsense to begin with, just to have their 15 minutes of fame and empty pomp and circumstance?"  (Knowing my Bard, there's probably a good deal of both of that in there, too … and then some: Shakespeare was a bit of a rebel, but he was also a good enough businessman to know where his bread was buttered, and he wouldn't seriously have wanted to risk his company's royal patronage, which is precisely what makes the March 1601 performance so inexplicable.)  And, also of course, just to be on the safe side given Elizabeth I's lineage, Shakespeare is careful to present us with some reasons for Bolingbroke's rebellion; though here he stays away from the constitutional issues that would have gone straight over most of his audience's heads and instead focuses on what everyone would have understood: Bolingbroke's (conceivably) unjust banishment from England at the beginning of the play, and Richard II's luxurious court life, beset by spittle-licking flatterers and draining away the country's resources. 
Obviously, in a society where the extravagances of court life couldn't have been further removed from the misery and abject poverty of many a commoner's life — and which, in the space of little more than a century, had first been wrecked by the Wars of the Roses, then by Morton's Fork, then by Henry VIII's decision to send the Pope packing as head of the church (along with Catholicism, Katherine of Aragon, and the better part of the established Church and its property), then by Mary I's attempts to reverse religious course by 180 degrees (pyres and all) — any interpretation or search for the play's intent beyond that of its audience's entertainment might have rung hollow anyway, which in turn opens up the wider question for whom Shakespeare was writing to begin with.  But at least today, I think it's fair to say that this is a question which 400+ years of near-unceasing appeal have long answered: He was writing for all of us; and I, for one, long ago decided to take up the invitation made to postery by Shakespeare's fellow players, and the editors of the 1623 First Folio, John Hemmings and Henry Condell, who concluded their introduction to that first (and still largely authoritative) compilation of 36 of the Bard's plays with the emphasis that readers should not only enjoy Shakespeare's works but should also feel entitled to reach an understanding of their own:
"[I]t is not our province, who only gather his works and give them you, to praise him; it is yours, that read him.  And there we hope, to your diverse capacities, you will find enough both to draw and hold you; for his wit can no more lie hid than it could be lost. […] And so we leave you to other of his friends whom if you need can be your guides; if you need them not, you can lead yourselves and others.  And such readers we wish him."
(John Hemmings and Henry Condell, To the Great Variety of Readers, in: Comedies, Histories, and Tragedies, 1623; modernised text quoted from The Oxford Shakespeare – The Complete Works, gen. eds. Stanley Wells and Gary Taylor, Clarendon Press, Oxford, UK, 1986/2005.)
I've seen Richard II performed on stage several times; for this audio revisit I chose a 1960 Shakespeare Recording Society recording featuring John Gielgud in the title role, Keith Michell as Bolingbroke and Rachel Gurney as Queen Isabel, with appearances by a number of other actors who either were already established stars or well on their way at the time (e.g., Michael Hordern as Langley and Leo McKern as the Duke of York), as well as a pair of budding Shakespeareans who would later come to embody — for me, to the exclusion of everybody else — quite another iconic literary pair: Jeremy Brett and Edward Hardwicke, who here appear as Thomas Mowbray (Brett) and by way of double casting as the Duke of Surrey and Green (Hardwicke), but who are now, of course, much better remembered as the Granada / ITV series's Sherlock Holmes and Dr. Watson. — This 1960 recording is a fine one for Gielgud's mellifluous voice alone (if there's one thing for which I genuinely wish I could time-travel, it would be being in a 1930s audience to see Gielgud's Hamlet live on stage); and the resignation / handover of the crown (or is it?) scene in particular bristles with all the drama and emotion that you could wish for.
____________________________________
* Richard II, Act III, Scene 2
(Richard II speaking):
"For God's sake, let us sit upon the ground
And tell sad stories of the death of kings;
How some have been deposed; some slain in war,
Some haunted by the ghosts they have deposed;
Some poison'd by their wives: some sleeping kill'd;
All murder'd: for within the hollow crown
That rounds the mortal temples of a king
Keeps Death his court and there the antic sits,
Scoffing his state and grinning at his pomp,
Allowing him a breath, a little scene,
To monarchize, be fear'd and kill with looks,
Infusing him with self and vain conceit,
As if this flesh which walls about our life,
Were brass impregnable, and humour'd thus
Comes at the last and with a little pin
Bores through his castle wall, and farewell king!"
** Macbeth, Act III, Scene 2
(Macbeth speaking):
"Ere we will eat our meal in fear and sleep
In the affliction of these terrible dreams
That shake us nightly: better be with the dead,
Whom we, to gain our peace, have sent to peace,
Than on the torture of the mind to lie
In restless ecstasy. Duncan is in his grave;
After life's fitful fever he sleeps well;
Treason has done his worst: nor steel, nor poison,
Malice domestic, foreign levy, nothing,
Can touch him further."
*** Henry IV, Part 2, Act III, Scene 1
(Henry IV speaking): 
"How many thousands of my poorest subjects
Are at this hour asleep! O sleep, O gentle sleep,
Nature's soft nurse, how have I frightened thee,
That thou no more will weigh my eyelids down,
And steep my senses in forgetfulness?
 […]
Canst thou, O partial sleep, give thy repose
To the wet sea-boy in an hour so rude;
And in the calmest and most stillest night,
With all appliances and means to boot,
Deny it to a king? Then, happy low, lie down!
Uneasy lies the head that wears a crown."
**** Henry V, Act IV, Scene 1
(Henry V speaking):
"What infinite heart's-ease
Must kings neglect, that private men enjoy!
And what have kings, that privates have not too,
Save ceremony, save general ceremony?
And what art thou, thou idle ceremony?
What kind of god art thou, that suffer'st more
Of mortal griefs than do thy worshippers?
What are thy rents? what are thy comings in?
O ceremony, show me but thy worth!
What is thy soul of adoration?
Art thou aught else but place, degree and form,
Creating awe and fear in other men?
Wherein thou art less happy being fear'd
Than they in fearing.
What drink'st thou oft, instead of homage sweet,
But poison'd flattery? O, be sick, great greatness,
And bid thy ceremony give thee cure!
Think'st thou the fiery fever will go out
With titles blown from adulation?
Will it give place to flexure and low bending?
Canst thou, when thou command'st the beggar's knee,
Command the health of it? No, thou proud dream,
That play'st so subtly with a king's repose;
I am a king that find thee, and I know
'Tis not the balm, the sceptre and the ball,
The sword, the mace, the crown imperial,
The intertissued robe of gold and pearl,
The farced title running 'fore the king,
The throne he sits on, nor the tide of pomp
That beats upon the high shore of this world,
No, not all these, thrice-gorgeous ceremony,
Not all these, laid in bed majestical,
Can sleep so soundly as the wretched slave,
Who with a body fill'd and vacant mind
Gets him to rest, cramm'd with distressful bread;
[…]
And, but for ceremony, such a wretch,
Winding up days with toil and nights with sleep,
Had the fore-hand and vantage of a king.
The slave, a member of the country's peace,
Enjoys it; but in gross brain little wots
What watch the king keeps to maintain the peace,
Whose hours the peasant best advantages."
† The poem records the meeting of an angler and a mermaid and ends with the lines:
"Sie sprach zu ihm, sie sang zu ihm;
Da war's um ihn geschehn;
Halb zog sie ihn, halb sank er hin
Und ward nicht mehr gesehn."
"She spoke to him, and sang to him;
And from that moment he was lost:
Half pulled, half sinking, he slipped from view
And was never seen again."
Translations by Richard Stokes
"Halb zog sie ihn, halb sank er hin" — "half pulled, half sinking" in the above translation — has long since become idiomatic German for this sort of ambiguous situation.
Twelfth Night
As Shakespeare's comedies go, I prefer Much Ado About Nothing to Twelfth Night, for Beatrice's and Benedick's repartee alone: Forget about Hero and Claudio; I know the Bard intended them to be the play's actual protagonists and B&B only as the comic relief, but that idea has long been turned on its head.  Then again, as the Bard's cross-dressing heroines go, give me Twelfth Night's Viola over Rosalind from As You Like It any day of the week (the only scenes that make As You Like It worthwhile are Jaques's Seven Ages of Man speech and Rosalind's epilogue — well, and Rosalind's cross-dressing stunt as such, of course). 
In fact, possibly the thing that is most interesting about Twelfth Night is that it features several characters that are of more or less equal importance, to the point that those producing the play can't seem to agree who are the protagonists to begin with.  A traditional reading would seem to give that part to Viola and Orsino (and that is the interpretation which, by and large, you still see in most stage versions, with the 1966 RSC production with Diana Rigg as Viola perhaps the most noteworthy one) — Ngaio Marsh, judging by her 1955 Note on a Production of Twelfth Night (Shakespeare Survey No. 8: The Comedies), incidentally, by and large seems to have agreed with that view, although the character ultimately holding the play together for her is Feste; and that, too, is an interpretation I've seen elsewhere as well.  In recent years, however, Olivia (cf. Globe Theatre 2012; director: Dominic Dromgoole, with Mark Rylance as Olivia) and, especially, Malvolio have collected the star kudos — the yellow crossed garters in particular have appeared on the legs of everybody from Ian Holm (repeatedly) and Simon Russell Beale (Donmar Warehouse, 2002) to Patrick Stewart (Chichester, 2007), Derek Jacobi (Donmar Warehouse, 2009) and Stephen Fry (again Globe Theatre, 2012). 
Similarly, in the 2012 BBC 3 audio recording that I picked as my joint palate cleanser for Shakespeare's Richard II and last month's earlier Ngaio Marsh binge, the obvious star turn is that of David Tennant as Malvolio, with perhaps the most noticeable feature being that he gives Olivia's steward a Scottish accent.  Other significant appearances are Naomi Frederick as Viola, Paul Ready as Orsino, and Ron Cook as Sir Toby Belch — and the latter, in fact, pretty much steals the show, which decidedly is not something I thought I'd ever say … about the character, that is; not of course about Ron Cook, who has immense presence even in an audio recording, and who perhaps is the one actor not to be afraid to give the notorious drunkard all the grossness which the role invites, while also managing to hit exactly the right balance that keeps the listener perpetually suspended between disgust and attention.  Overall — and notwithstanding the fact that it's of course somewhat unfair to compare an audio and a stage production — this is not anywhere near the side-splittingly funny 2012 all-male Globe Theatre production, nor the National Theatre's more recent, brilliant gender-bending incarnation starring Tamsin Greig as Malvolia (by way of a creative blend of Shakespeare's Sonnet No. 135 and Broadway revue theatre), but to while away a few hours it's still great fun, and Tennant does shine in the letter scene.
Globe Theatre, October 2012: Director Dominic Dromgoole (right) and the cast of that year's production of Twelfth Night – including Mark Rylance as Olivia (at the right end of the cast lineup) and Stephen Fry as Malvolio (yellow garters! centre / left, below the balcony) – take standing ovations at the end of the season's very last performance.  (Photo mine.)
(Dead) Authors in Residence
Authors in Residence is another (Mostly) Dead Writers Society challenge; while I only read a single book for it in the first quarter of 2021, the second quarter — with the authors in residence this time being John Steinbeck and Ursula K. Le Guin — is, however, already off to an excellent start.
John Steinbeck: Travels with Charley in Search of America
John Steinbeck has been a favorite author of mine ever since my teenage years, when I discovered (in short, though not necessarily precisely in this order) East of Eden, The Pastures of Heaven, Of Mice and Men, The Red Pony, and The Pearl, with Grapes of Wrath, The Harvest Gypsies, and Cannery Row following a few years later.  I've owned the Gary Sinise audio version of Shakespeare's American travelogue for a long time; what a great book to ease myself into the Steinbeck part of the Authors in Residence challenge.  This is classic Steinbeck: forthright, acutely observed, eminently quotable (one day I'll probably dig out my print copy and flood Goodreads or this blog — or both — with some or all of the tastier morsels), and filled with a sense of humor ranging all the way from barely watered-down acid to laugh-out-loud funny. 
Of course Steinbeck and Charley don't just discover America and its people over the course of their travels: Long before the persistent headline news about the melting of the polar ice caps and the dangers of micro-plastics there is prescient commentary on the environment and the the overuse of packaging; as well as on the ever-pressing status of immigrants and foreign labor (Steinbeck home territory ever since César Chavez, The Harvest Gypsies and The Grapes of Wrath, but here expanded to other parts of the country; including and in particular, rural New England and the Canadian border), on the embarrassments and occasionally unfair advantages of being a celebrity, and about the things you can learn about people from what they leave behind in their hotel rooms.  (All I'll say on this is, Sherlock Holmes would have approved and would have found Steinbeck in possession of at least "two out of the three qualities necessary for the ideal detective", namely, "the power of observation and that of deduction" (cf. The Sign of Four) — and I'm only partly joking here; there really is something very much Sherlockian about that particular reconstruction of one unknown gentleman's stay at a Chicago hotel.)
I haven't made up my mind yet which one of Steinbeck's books to pick up next, but even within the context of his oeuvre, Travels with Charley will be an excessively hard act to follow.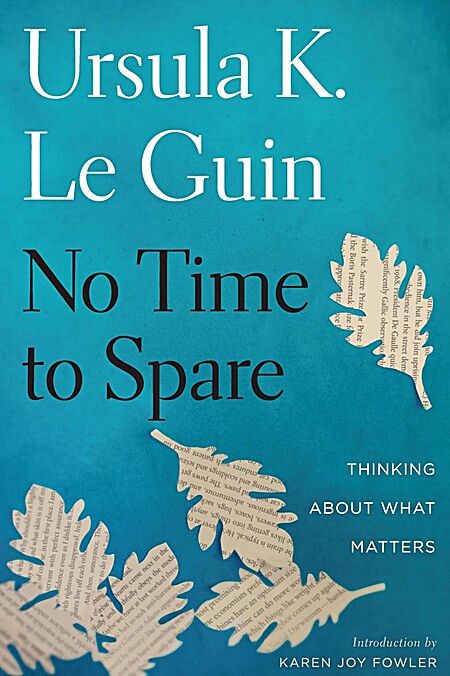 Ursula K. Le Guin: No Time to Spare
In contrast to John Steinbeck, Ursula K. Le Guin is an author I've only started to discover very recently.  I knew that she fought hard against the qualification as a genre (sci-fi / fantasy / speculative fiction) author; and she has always had all my support to the extent that "genre" is used as synonymous with "less worthy" (or, as the division goes, "entertainment fiction", as opposed to the more worthy "serious literature", i.e., LitFic and the Classics … never mind that many of the latter started out, even according to their own authors' intentions, as "entertainment").  However, for the longest time I still wasn't sure to what extent Le Guin was for me, simply because I don't read a lot of speculative fiction (and if I do, it's more likely than not going to be fantasy rather than science fiction).  This attitude to Le Guin's writing only changed when I discovered her blog; but at that point, it changed rapidly.  In light of this, it also made sense to me to start my "resident author" reading of her works with her final book, the contents of which is taken from her blog posts.
In texts written between October 2010 and January 2016, Le Guin ruminates and reminisces on the meaning of words, literature, "the lit biz", writers and writing, her last cat (a cheeky boy named Pard with unusual eyes), old age, interacting with her readers (or not), utopias, anger, uniforms, opera and the performing arts, education, travel, eggs and how to eat them, Homer and mythology, rattlesnakes, honesty to children and taking children seriously, and, last but definitely not least, "the Lynx": a maimed (declawed and de-fanged) creature who, after having been found "too much" even without his natural weaponry by the humans who had deprived him of it and who consequently had dumped him again in the wild, where he had eventually been discovered half-starved, and had at last found a sanctuary at the High Desert Museum in Bend (Oregon); and with whom Le Guin found more companionship than with anybody at the nearby retreat where she was staying:
"Like all the birds and animals at the High Desert Museum, he is a wild creature who can't survive in the wild. […]

The glass wall [of his roofless cage] doesn't look like one-way glass.  I've never asked about it.  If he is aware of the people on the other side of the glass, he doesn't let them know it.  He gazes out sometimes, but I have not seen his eyes catch on anything or follow anyone on the other side of the glass.  His gaze goes right through you.  You are not there.  He is there.

I found and fell in love with the lynx during the last evening of a literary conference a couple of years ago.  The writers at the meeting had been invited to a banquet at the museum to meet and mix with people who supported the conference with donations.  This kind of thing is a perfectly reasonable attempt to reward generosity, though […] it is an ordeal for many of the writers.  […]  If piano is the opposite of forte, graceful chitchat with strangers is definitely my piano.

During the hour of wine and cheese before dinner […], noticing a corridor off the main hall with no people in it, I sneaked off to explore it. [… G]etting farther away from the chatter of my species, going farther into the dimness and silence, I came on the lynx.

He was sitting gazing out into the dimness and silence with his golden eyes.  The pure gaze of the animal, Rilke called it.  The gaze that is purely gaze: that sees through.  For me, at that moment of feeling inadequate and out of place, the unexpected, splendid animal presence, his beauty, his perfect self-containment, was refreshment, consolation, peace. […]

There is a connection that I am groping for, a connection between [wilderness] resorts and the lynx [….], a mental connection that has something to do with community and solitude.

The resorts are neither city nor country; they are semi-communities.  Most of their population is occasional or transient. [… Their paying guests are] not there because they have common interests with others there but to get away from other people.  Or to pursue sports such as golf and skiing, which pit the individual against himself.  Or because they long for the solitude of the wilderness.

But we aren't a solitary species.  Like it or not, […] it is entirely unnatural for a human being to live completely alone.  So when we get sick of crowds and yearn for space and silence, we build these semi-communities, pseudo-communities, in remote places.  And then, sadly, by going to them, swarming into the desert, all too often we find no true community, but only destroy the solitude we sought.

As for cats, most of their species are not social at all. The nearest thing to a cat society is probably a troop of active lionesses providing for the cubs and the indolent male. […] Adult male lynxes are loners.  They walk by themselves.

The strange fortune of my lynx brought him to live in an artificial environment, a human community utterly foreign to him.  His isolation from his natural, complex wilderness habits is grievous and unnatural.  But his aloofness, his aloneness, is the truth of his own nature.  He retains that nature, brings it among us unchanged.  He brings us the gift of his indestructible solitude."
Yes — I think it's fair to say that I'm glad to have finally discovered Ursula K. Le Guin, and I'm looking forward to reading more by her very soon.
"The Lynx"
Other Books, including Comfort Reading
My record with the remaining books that I read in April 2021 is, like that for the first three months of the year, still a mixed bag: The comfort reads again delivered as expected (hooray for Dame Agatha! hooray for the authors associated with the Medieval Murderers group!).  However, I am, so far, not overly convinced that Georgette Heyer's historical romances are for me: Not only as a general matter (I am not a major romance reader to begin with), but more specifically, because this is essentially Austen fanfic … and as with all fanfic and pastiches, give me the original rather than the imitation any day of the week.  (And that's not even taking into account that I am a huge fan of Jane Austen and, as such, hyper-critical of anything based on her works to begin with.)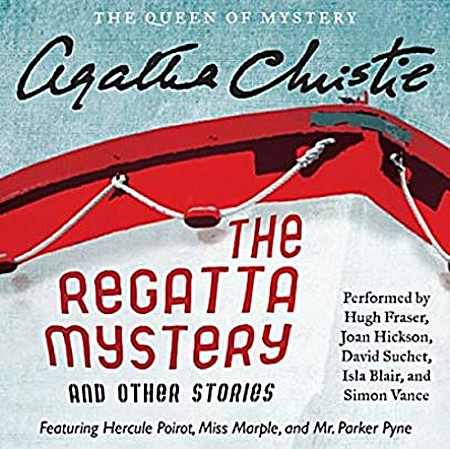 Agatha Christie: The Regatta Mystery and Other Stories
As I already said elsewhere, this is one of my go-to comfort reading palate cleanser books; just reliably enjoyable: a mix of short stories featuring Hercule Poirot, Miss Marple, and Parker Pyne, alongside a few nonseries short story mysteries.  As I've also noted in the past, I could do without Simon Vance being one of the narrators, but I'll gladly sit through even his enunciation as my price for then getting on to Messrs. Suchet and Fraser (and Ms. Hickson — never mind that her powers were waning, at last, by the time she was asked to narrate Agatha Christie's Miss Marple mysteries).
Georgette Heyer (Historical Romances)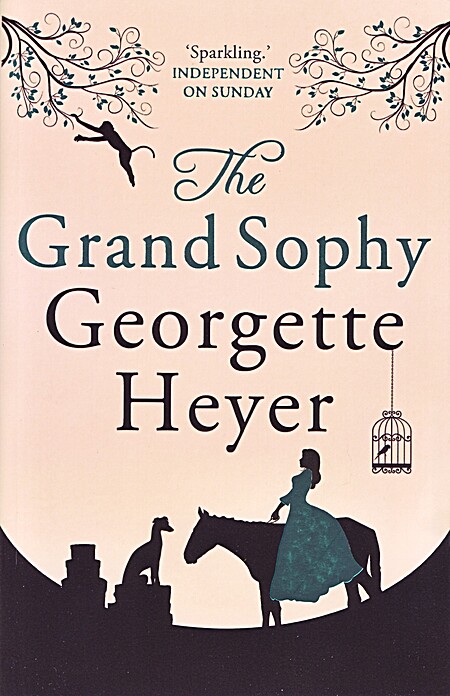 The Grand Sophy
Ugh.  Manifestly not the best book to pick as an introduction to Heyer's romances.  I know it's wildly popular, and I acknowledge that it's well-done as far as the writing as such is concerned — and in a more contemporary setting, much of the dialogue would come across as exceedingly pithy and funny.  (And yes, Heyer has a definite handle on Austen's language — well, she ought to, given that she kept close notes on Austen's books.)  So, all the stars I have to give to the book are based on that, and let's not make any bones about it, I'm being extremely generous there. 
Because for one thing, this is fanfic not only in language and setting; half the plot episodes are taken right out of Austen, too (only moved from Bath or from the countryside to London); and then, as for the heroine … let's just say that in an Austen novel, and in real-life Regency society, she wouldn't have been able to hold her head high and appear in polite society pretty much after day 1 of her return to England; and her father would be severely censored in turn for "giving her her head" to such an unconscionable extent.  Sophy isn't so much "accomplished" by Regency standards as completely unwomanly, immoral and headstrong, and her love interest Charles … well, he's got nothing on any Austen hero, either, particularly not on Mr. Darcy and Colonel Brandon (both of whom he is apparently intended to resemble in parts, but neither of whom would ever even have been seen in Sophy's company, let alone come around — like Charles — to rejoicing in her attitude and in what Regency society would have considered her "antics").  In short, Sophy is precisely what happens if you transpose 20th century sensibilities and attitudes to a historic time period with pretty much precisely the opposite values; and the contrast is jarring from first to last.
Sylvester
I'd almost given up for good as a result of my disappointment with The Grand Sophy, but I figured I'd give Heyer another shot; besides, this was an audiobook narrated by Richard Armitage, so I knew I'd enjoy the narration if nothing else.
Well, as it turns out, I did enjoy the plot and the characters a bit more than in my first try with Heyer's Regency books, too, though make no mistake, this is substantially derivative as well (again with the sole exception of the locations); and you probably don't even have to have read Pride and Prejudice a single time — a mere online synopsis will do — in order to realize that Sylvester Rayne is yet another Darcy stand-in; or more precisely, a stand-in for the pre-first-marriage-proposal version of Darcy that Lizzy believes she is seeing.  (Though, there's definitely nothing like Colonel Brandon about Sylvester.)  But at least we're spared the excessive degree of intrusive 20th century sensibilities into the Regency setting: there's still some of it, but it's toned down to a level that makes the story just about almost believable, and although the allegedly plucky heroine has occasional TSTL moments worthy of a Marianne Dashwood, Kitty Bennet, Maria or Julia Bertram, or Harriet Smith, by and large she does manage to redeem herself.
I may take a look at other Heyer romances in the future, but it is likely going to be a while until I get there; and I doubt I'll ever consider them anything more than the literary equivalent of cotton candy: sweet, cloying, and with absolutely zero nourishment value beyond a momentary enjoyment. — I have a fairly well-developed sense of what is going to work for me in terms of books, and it was precisely that sense that kept me away from them until now … and which is now whispering "I told you so!" inside my head.
Michael Jecks: The Chapel of Bones
I was in sore need of something more substantial after my foray into Georgette Heyer's version of Regency England, and Michael Jecks is one of the authors on whom I've long been able to rely in order for this sort of thing — and fortunately, he came through for me yet again. 
The Chapel of Bones is based on a real historical event: the November1283 murder of Exeter Cathedral Chaunter Walter de Lechlade, installed by Bishop Quinel in a bid to keep an eye on the Dean, John Pycot, whom the Archbishop of Canterbury, John Peckam, had, in turn, installed against Quinel's will; possibly in an attempt to curtail Quinel's bid to clean up the Church's act, or the act of its local representatives, anyway, and weed out corruption.  (Pycot was well-connected and popular locally, which may have been one of the factors arousing the suspicions of Quinel, who himself was not a local man; though the precise reasons for their enmity are not known.)  Those whom Quinel accused of having been involved in the conspiracy to kill Lechlade were tried, some two years later, by King Edward I himself; the Mayor of Exeter — though not personally shown to have been concerned in the matter — was hanged to mete out symbolic punishment for the acquiescence and participation of "the city", regardless which one of its citizens actually had taken a hand; though somebody had to have, as one of the city gates was found wide open, which facilitated the murderers' escape.  Pycot was first imprisoned and, in 1286, banished to a monastery elsewhere in England; it is not known where.
Obviously, this is exactly the sort of event that will turn out to be an irresistible draw to any self-respecting writer who has made the very time and place forming the event's background "his own", or rather, the time and place of his books: Jecks says in an author's note that it had been on his mind "for some time" when he finally sat down to write The Chapel of Bones.  Apparently, he employed a considerable amount of that time (as is his fashion) to researching the incident; in the author's note he goes on to comment not only on the various spellings of the names of the main persons involved, and on similar (though perhaps not quite as egregious) examples of historically proven violence by and among members of the clergy, but also on details of the progress of the rebuilding and construction works at Exeter Cathedral, which likewise feature extensively in his novel.
Sequentially, this is Jecks's 18th Knights Templar mystery, shortly after the series's halfway point, and this shows in the easy confidence with which he handles the characters (all of them, not merely his protagonists, Sir Baldwin Furnshill, formerly Knight Templar and now Keeper of the King's Peace, and his friend, Bailiff Simon Puttock), as well as the setting and the historical references.  The novel's action takes place exactly 40 years after Lechlade's murder; Jecks mostly sticks to fictional characters in building its plot, but he finds believable ways in which their lives might have been touched by that long-ago crime (or how they are now associated with people whose lives, in turn, were touched by the Chaunter's murder); the same is true with regard to the (additional) deaths occurring in the novel.  My quibbles with this book are minimal — they mostly concern the scene bringing about the "final reveal" and run along the lines of "oh Lord, please, not this tropey old chestnut again –; by and large, this was easily one of my favorite reads to date in Michael Jecks's Knights Templar series.
Exeter Cathedral
(photo mine)
Simon Beaufort (Susanna Gregory): Deadly Inheritance
Having once had recourse to a book by a writer from the Medieval Murderers group in April, I figured I might as well go on and finally give a try to the Geoffrey Mappestone series that Cambridge academic Elizabeth Cruwys (aka Susanna Gregory) writes, together with her husband, under the pen name Simon Beaufort.  I first met Sir Geoffrey at the beginning of the very first Medieval Murderers mystery, The Tainted Relic; it is he (at the time, a crusader who has participated in the just-concluded 1099 Siege of Jerusalem) who actually discovers the eponymous relic.  I liked that opening sequence, as well as the author's Matthew Bartholomew and Thomas Chaloner mysteries (both published as by Susanna Gregory) enough to instantly acquire the first full Mappestone book (Murder in the Holy City), too, but as is so often the case, other books intervened, and I have yet to read it.
Deadly Inheritance seemed like almost as good a choice to finally start the series, however, as it is here that we meet Sir Geoffrey ready to make a new start as it were; recently returned from the Crusades and back in his home castle in the Welsh Marches, where everybody but him seems to take it for granted that he "must" now settle down, marry and produce an heir.  His choice of marriageable females isn't overly enticing, however — leaving aside that he himself doesn't feel the compulsion to wed and bed anyway –, so he thinks his time is much more wisely spent in investigating the murder of his brother Henry, which had occurred shortly before his own return home.  There are some merrily sinister goings-on elsewhere in the vicinity; in fact, everything from varying hostilities and political alliances with a nearby Welsh tribe (the daughter of whose chief has embarked on a collective vendetta against all Mappestones, but primarily Geoffrey as the new head of the family, for a wrong possibly committed by one of them, namely, by the murdered Henry), to a fire at a nearby castle, witchcraft, mysterious documents, several more murders, and ultimately, an all-out attack by a joint army of Welshmen and soldiers commanded by a Norman nobleman who has forged an alliance with them in a failed attempt to further peace in the area: All of this has a bit of an "everything but the kitchen sink" feel and I occasionally wondered whether on balance less wouldn't have been more (fewer events, that is, and a more in-depth exploration of the remaining ones, and of the characters involved in those).  Also, I am not one of the people who read historical novels because they revel in the tactical details of warfare, regardless whether fictional or historical fact: I was very glad that the Siege of Jerusalem was over (and I was spared details of the subsequent massacre) in the opening chapter of The Tainted Relic, and I could easily have done without the involved details of the final armed skirmishes between Sir Geoffrey's party and that of his Welsh and Norman opponents in Deadly Inheritance.  But taken all in all, this was an enjoyable read, and I'm definitely looking forward to reading further books from this series, now that I've finally started it (even if a few books in).  I may at some point even find my way back to the very first one, which as its title indicates is, like the opening chapter of The Tainted Relic, set in Jerusalem (hopefully also after both the siege and the massacre are already over: the front cover flap of my edition, at least, promises that to be the case).
In the Welsh Marches
(photo mine)