16 Tasks of the Festive Season: Square 9 Reads — Yuletide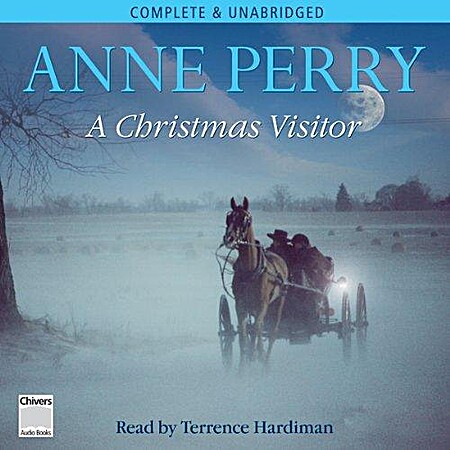 Book themes for Yuletide: Read a book set in the midst of a snowy or icy winter.
Anne Perry's Christmas novellas are spin-offs of her major Victorian series (Thomas & Charlotte Pitt, and William Monk, respectively), featuring supporting characters from those series as their protagonists.  A Christmas Visitor is the second of those novellas, and its protagonist is Henry Stanhope, a mathematician friend of William Monk's.  Stanhope travels to the snow-laden Lake District to spend Christmas with the family of his longstanding friend Judah Dreghorn; only to discover that just prior to his arrival Judah has apparently slipped on a set of ice-sheeted stones crossing a brook on his estate.  What initially looked like an accident, at closer inspection is revealed to be murder, and while everybody's favorite and allegedly most likely suspect is soon found, it falls to Henry to find out what really happened.
Perry's writing is very atmospheric and captures the Lake District, 19th century rural society, and the Christmas spirit to perfection — I loved this story right up until its very end, which (even for a Christmas book) struck me as overly moralizing and sentimental on the one hand, and just that decisive bit too neat on the other hand.  (Readers not enamored of mysteries hinging on certain points of law might be turned off on those grounds)  Still, for a quick read to get into the spirit of the season (and be served up a nicely-plotted mystery into the bargain), I could hardly have done better — and the stellar reading by Terrence Hardiman contributed greatly to my enjoyment.