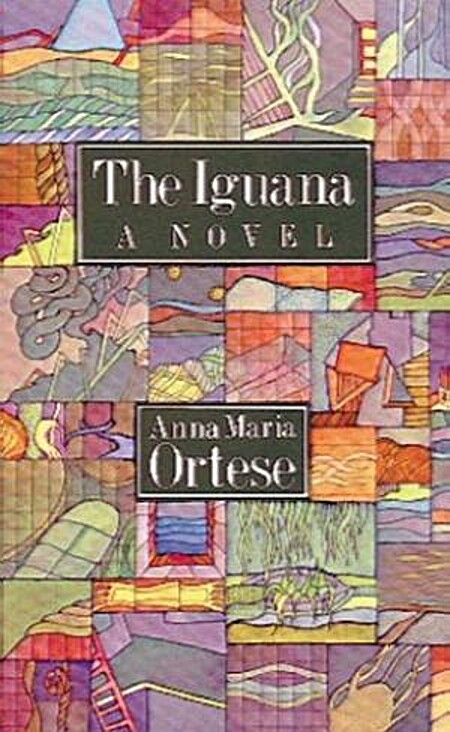 Humanity's fall from grace between reality, dream and lunacy.
Born in Rome in the year 1914, Anna Maria Ortese grew up in southern Italy (primarily Naples) and in Lybia, the fifth of nine children of a soldier's family often short on money. Like many poor girls of her generation, Ortese left school at age thirteen, initially with the idea of studying (and then, teaching) music in mind; until the discovery of literary romanticism, particularly the writings of Edgar Allan Poe and Katherine Mansfield, and her need for creative self-expression made her turn to writing. She eventually studied with Massimo Bontempelli, proponent of the "magical realism" she herself would soon make her own as well, and in 1937 published her first collection of short stories, entitled "Angelici Dolori." Yet, although her work has garnered her native Italy's most prestigious literary prizes (most notably, the 1953 Premio Viareggio for the collection of stories "Il Mare Non Bagna Napoli" – published in English under the title "The Bay Is Not Naples" – and the 1967 Premio Strega for the novel "Poveri e Semplici"), few of her books have been translated into English; and even in Italy, she has remained controversial despite all literary acclaim.
"The Iguana" is generally considered Ortese's masterpiece, winner of the 1986 Premio Fiuggi upon its republication, 21 years after its original release. It tells the story of the Milanese count Daddo (Aleardo di Grees), who goes on a somewhat lackluster voyage of discovery and, off the Portuguese coast, comes upon an uncharted island named (as his captain tells him) Ocaña, and inhabited by three impoverished noblemen – the brothers Avaredo-Guzman – and their servant Estrellita. While attempting to strike up a friendship with the dreamy don Ilario de Guzman, don Aleardo also finds himself strangely attracted to the humble Estrellita, who, he discovers much to his shock and surprise, is not a human being but an iguana in human clothes. Initially a mere observer of the goings-on on the island, Daddo's interest in don Ilario and Estrellita draws him, vortex-like, more and more into a participatory role; and as the narrative shifts between dreamlike sequences, reality and a growing sense of lunacy, drawn in, like don Aleardo, is also the reader.
Unfortunately I am not fluent enough in Italian to be able to read the book in its original version; I am told that it is written almost entirely in the imperfect tense (imperfetto) which, inter alia, describes events in an undefined or remote past, and thus probably contributes even more to the novel's unreal, almost otherworldly feeling. Yet, even in translated form, it is abundantly clear that "The Iguana" deserves every bit of praise it has received (the leading Italian Newspaper "Corriere della Sera" even hailed it as "one of the very few books destined to redeem the honor of Italian literature since the Second World War"); it is a wonderfully-written voyage into, as Ortese herself described her literary aim, "the regions of the soul where everything is possible;" in turn reflecting the author's sarcasm, optimism, sadness and, again and again, glimmers of hope as to the present and future of human society. – And yet, when invited by don Aleardo to shake off the burdens that seem to hold him captive and to reclaim his freedom, don Ilario asks, in return, whether freedom can ever come from outside the individual, can ever be "anything other than the fruit of a violence we have to inflict upon all our desires for a life that's secure and comfortable" and be reconciled with the ideal of a life divested of all responsibility; and when don Aleardo suggests that not every responsibility must necessarily be freely assumed (and therefore, one that a person may not be at liberty to relieve himself of), don Ilario replies cryptically that he would gladly rid himself of every responsibility except one: which one, however, he does not specify, thus leaving the puzzled don Aleardo himself to discover the heavy burden weighing on the young marquis's shoulders – his (and humanity's) symbolic fall from grace.
Fiercely independent and unwilling to bow to popularism and to her editors' demands, Anna Maria Ortese always placed the purity of her writing above financial success, again and again taking the risk that she would have to depend on sources outside her writing for her daily survival. Feeling as much a stranger to Italian society as her books abstract themselves from typical Italian settings, she died, in 1998, in Rapallo, where she had lived for the last two decades of her life. She has left behind a body of work of over 20 books, justly deserving to be named alongside such masters of modern Italian literature as Elsa Morante, Italo Calvino and Alberto Moravia. Would that, in the annals of literature's all-time greatest authors, she will receive the lasting recognition that her work deserves, and her books still be read for a long time to come …