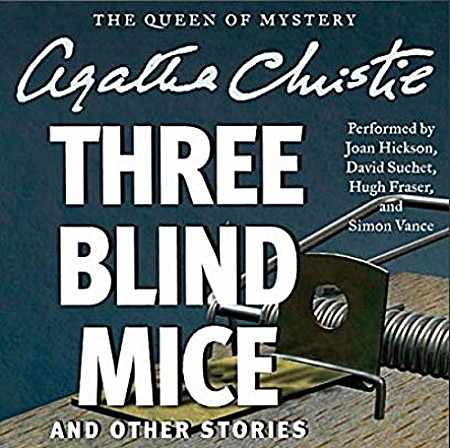 24 Festive Tasks: Door 17 – Winter Solstice, Book:
Read a book that takes place in December, with ice or snow on the cover, where all events take place in a single day or night, that revolves around the solstice, set in Persia / Iran, China or the American Southwest or prominently featuring Persian / Iranian, Chinese or Native American characters, or a collection of poetry.
The core action of the main entry in this collection — the novella Three Blind Mice (basis for the play The Mousetrap) — all takes place in a single day, and it is also set in winter (even though not explicitly in December).  That's got to be good enough to make it qualify as my Winter Solstice book.
Original post:
ThemisAthena.booklikes.com/post/1990369/24-festive-tasks-door-17-winter-solstice-book