24 Festive Tasks: Door 11 – Thanksgiving: Task 2
Tell us: Of the books that you read this year, which are you most thankful for, OR was there one that turned out to be full of "stuffing"? Alternatively, which (one) book that you read anytime at all changed your life for the better?")
With another full month to go in the year, it may be a bit early to do this task, but a substantial number of the books I'm going to be reading in December will be Christmas rereads, so here we go.
The books / authors I am most thankful for having (re)discovered are, working backwards in the order in which I've read them (and with links to my reviews or status updates, if any, in the titles):
Margaret Atwood, The Testaments and The Handmaid's Tale:
Atwood's Gilead novels were my final reads of this year's Halloween Bingo, and the game couldn't have ended on a bigger exclamation point (though The Handmaid's Tale was a reread).  The Testaments not only takes us back to Gilead and provides answers to some of the questions remaining open at the end of The Handmaid's Tale, more importantly it is also a timely reminder of what exactly is at stake once a democracy's foundations are allowed to weaken — as we're seeing in more than one country around the world at the moment.  One of the hardest reading double bills I ever imposed on myself, but I'm very glad that I did.
As a side note and for something very different, I also truly enjoyed Atwood's Hag-Seed, a novelization of William Shakespeare's The Tempest, which I read earlier this year.
Toni Morrison, Beloved:
Another soul-drenching and profoundly devastating reading experience, and yet another one that I'm truly thankful for.  Morrison deserved the Literature Nobel Prize for this book alone, and while her literary legacy has hopefully made her voice immortal, among the many great authors we have lost this year, she stands head and shoulders above all the rest.  Her contributions to the literary and social discourse will well and truly be missed.
Terry Pratchett, Guards, Guards:
One of the Discworld series's stand-out books and in many ways a perfect companion book for those by Atwood and Morrison as it, too, deals with the undermining of democracy by the forces of evil.  Trust me, this is one dragon you don't want to encounter … (unless, of course, you happen to be able to bring the perfect antidote).
Reminder for the Discworld group: This is our bimonthly group read for this coming December.  And it's highly recommended!
Arthur Conan Doyle: Danger:
Speaking of timely reads, this was yet another one: Much more than "merely" the author of the Sherlock Holmes books, Conan Doyle was an astute observer of the politics of his time, and he did not shy away from speaking his mind, even if that meant offending the highest in the land.  Danger is a short story that he wrote shortly before WWI to warn the leadership of the Admiralty of the dangers of a submarine war, for which he considered Britain woefully unprepared.  And if Conan Doyle's words struck a cautionary note a century ago (turns out the Admiralty took his warning seriously, and it was a good thing for Britain that they did), they should do so even more in the context of Brexit, which carries its very own significant risks of cutting off or curtailing Britain's trade routes.  Alas, I very much doubt that's the case.
Diarmaid MacCulloch, Thomas Cromwell
Simply put, the Cromwell biography to end all Cromwell biographies.  In his research for this book, MacCulloch took a fresh look at virtually every single document on which Cromwell's vast legacy is based, and the resulting biography is a masterpiece of historical analysis which does away with many an often-repeated myth (beginning right at the beginning of Cromwell's life, with the role of his father), and which shines a light on Cromwell's many innovations and achievements and on the inner workings of his meteoric rise from humble tradesman's son to Henry VIII's chief minister.  In the process, MacCulloch reevaluates everything from the foreign merchant experience that Cromwell gained early in life, to his work as Cardinal Wolsey's assistant and, finally, his growing preeminence and his seminal policy as the power behind Henry VIII's throne.  What emerges from MacCulloch's analysis is the picture of a highly complex and intelligent man, difficult to deal with even for friends, fierce and ruthless as an enemy — but always with England's well-being and advancement (as well as the advancement of its institutions) at his heart; the one man who, in the space of a single short decade, emerged as the single most important politician of the entire Tudor Age (short of, just possibly, Elizabeth I), whose legacy (and the legacy of his innovations and reforms, far above and beyond the well-known Acts of Parliament which he initiated) reaches down the centuries all the way to the present date.  If you're even the slightest bit interested in the Tudor Age or in constitutional history, run, don't walk to acquire this book.
Tom Reiss, The Black Count:
Another highly fascinating biography: We've come to think of Alexandre Dumas père and fils as the two writers, but did you know that Dumas père's father (also called Alexandre) — the son of a black Haitian slave and a French count — was a general in the French revolutionary army and, in his own time, much more important than his son and grandson ever were in theirs?  Reiss's book not only tells the story of his life; it also places General Dumas's life into the wider context of his era and examines, inter alia, how equal the budding colonial power's black sons and daughters actually were in the motherland of "Liberté – Egalité – Fraternité" (spoiler: they weren't).  The picture emerging from Reiss's research is that of a man of great personal courage, intelligence and ambition, as well as sheer enormous physical presence, whose life was cut tragically short as a result of the side effects of being caught up in the European and French power struggle of his time — and in case you ever had any doubts, yes, General Dumas was the model for one of his son's greatest heroes, the Count of Monte Cristo … and D'Artagnan's famous friendship-building duel with all three Musqueteers at the beginning of their acquaintance does have a basis in reality as well.
Ann Leckie, The Raven Tower:
Truly original worldbuilding, a powerful story, evocative writing and a knockout, totally unique narrative perspective: In a literary scene that seems to be dominated more and more by sameness and formula (both in adult and YA fantasy), with barely skin-deep layers of seeming originality, this book was my reading year's one saving grace that singlehandedly restored my faith in the idea that there are at least a few fantasy writers out there who are still capable of compelling creations that are entirely their own and unlike anything else already out there.
Aminatta Forna, The Memory of Love:
Last year, it was Chimamanda Ngozi Adichie's Half of a Yellow Sun that provided insight and a new perspective on the history of one particular African country (Nigeria); this year, Aminatta Forna's The Memory of Love did the same and then some for Sierra Leone.  A devastating tale of love, loss, and the many ways in which a person can be broken, in a country variously slipping into and emerging out of decades of a devastating civil war.
Kofi Annan, Interventions: A Life in War and Peace:
Mr. Annan was far and away the most influential and important Secretary General of the United Nations in its more recent history; his memoirs set forth with great passion and understanding how the experience of a lifetime, from growing up in post-WWII Ghana all the way to serving as Under-Secretary for Peacekeeping under Boutros Boutros-Ghali, and his first-hand insight into conflicts like those in the former Yugoslavia, Rwanda, Somalia, Israel / Palestine, Iraq, and Somalia, shaped his conviction about the necessity of an "interventionist" United Nations policy; one that does not stay on the sidelines of genocide and war crimes but takes seriously its mandate to act on behalf of the peoples of the world.  A simply riveting read.
Clea Koff, The Bone Woman:
This one hit home, because it touched more or less directly on some of my own past work — but even if you don't have any personal inroads into the investigation of human rights violations, it's a great introduction to the subject and, more importantly, does great legwork in conveying both the psychological trauma and the physical wounds suffered by the victims of such abuses … as well as the toll that the field work of the subsequent investigation takes from the investigators.  A truly memorable read.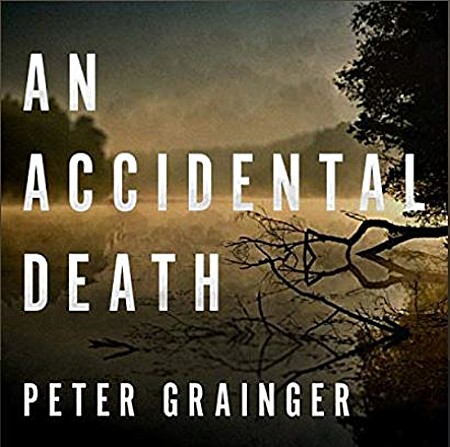 Peter Grainger, An Accidental Death:
One of the year's early and totally unexpected, great discoveries.  A great location (the Norfolk coast), pithy and insightful writing, an unusual, profoundly contemplative detective — a formerly high-ranking officer who has chosen to be knocked back to the rank of sergeant so as to be able to keep doing hands-on police work instead of being mired in administration and pushing paper … and thanks to the main character's hobby, there is even a bluesy background note.  Who could ask for more?
Michelle Obama, Becoming:
Mrs. Obama may have chosen to focus on her charity work and on political education instead of seeking a career in party politics now that she and her husband have left the White House (and who could possibly blame her?), but I am very glad she also decided to give us her deeply personal perspective on her own and Barack Obama's path all the way to the end of 2016.  It's a spirited narrative that manages to build an immediate connection with the reader, and which made me regret the end of the Obama presidency even more than I had done before.  I can only hope the Obamas are going to continue to seek and find ways to make their mark on the political discourse, in America and beyond — not only Barack but also Michelle Obama, who in her own right is clearly at least as important a voice as her husband.
Hyeonseo Lee, The Girl with Seven Names:
A riveting read and proof positive of the old adage that truth is vastly stranger than fiction: the true story of a young woman who defected from North Korea to China "by accident" right before her 18th birthday and, after ten years of trials and tribulations, eventually ended up in South Korea and, later, in the U.S., where she testified about her experience, and more generally on the topic of dictatorial regimes and human rights abuses, before various bodies of the U.S. government and the United Nations.  At times her story is so heartstoppingly riveting that you want to doubt whether all this truly happened, but apparently it did — and the book is worth a read for her unquestionably personal and in-depth inside perspective on North Korea and China alone.
Xinran, The Good Women of China:
My first read of 2019, and with it, the year started well and truly with a bang: the true stories of a number of Chinese women whom Xinran — then a radio presenter in Nanking — encountered as a journalist, but whose stories she was not able to tell while still subject to state censorship.  In equal parts eye-opening and heartbreaking; by no means easy to digest but an absolute must-read, and my reading year couldn't have begun in a better way.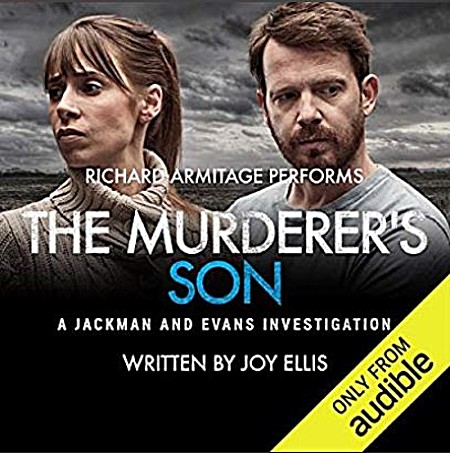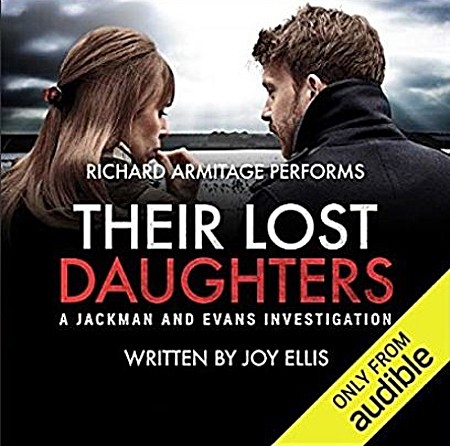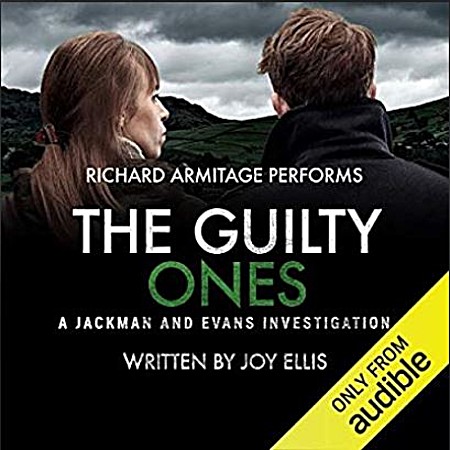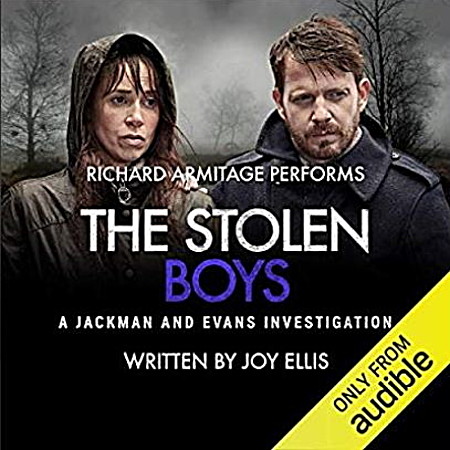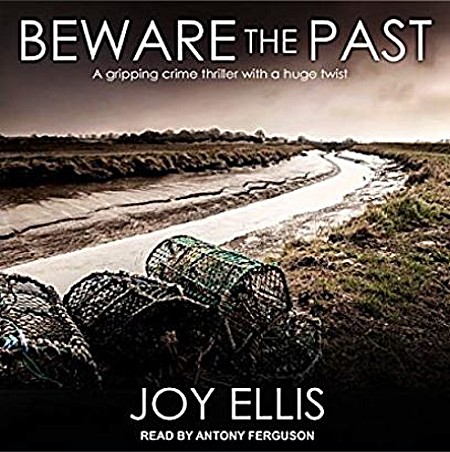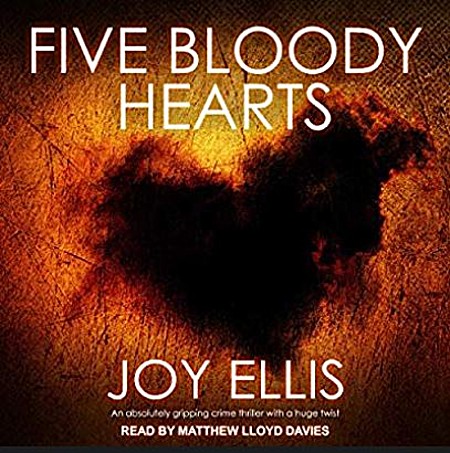 Joy Ellis, Jackman & Evans series and Beware the Past:
As a new discovery, this is actually a carry-over from 2018, when Ellis's Their Lost Daughters completely knocked me sideways during Halloween Bingo.  I've since read her entire Jackman & Evans series — my favorite entries still being Their Lost Daughters as well as, coming very close, book 4 of the series, The Guilty Ones — and I have continued my adventures in Ellis's Fenlands world of detection with an encounter with DCI Matt Ballard in Beware the Past, the conclusion of which managed to knock me sideways yet again (though warning: this is definitely not a tale for the faint of heart).  And the good news is that the second book of the Matt Ballard series (Five Bloody Hearts) is already available as well, so I'm not done with the Fenlands by a long shot …
Original post:
ThemisAthena.booklikes.com/post/2002275/24-festive-tasks-door-11-thanksgiving-task-2